We are so pleased to announce the release of Jessica Marquez's very first book, Stitched Gifts!
I was first introduced to Jessica's work through her online store, Miniature Rhino, and was awed by the unique and thoughtful gifts that filled her virtual shelves. Each immaculate stitch is created with such a modern hand, that the graphic punchiness of, say, initials encircled in a chain stitched heart, goes, well… straight to my heart!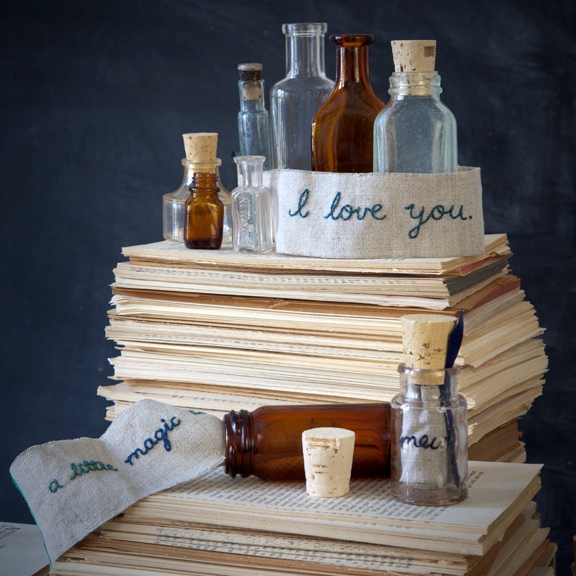 Stitched Gifts is filled with inspiring projects and ideas that put you on the path to creating your own memorable presents and personalized treasures.  As Jessica says, this book "was born out my love for creating…heirlooms that will hopefully be passed down through the generations. I wanted to share this with everyone!" Jessica also shares a whole bunch of know-how, including a photo illustrated stitch guide, a materials guide, guidance on framing and backing your finished pieces, and tons of other tips and tricks!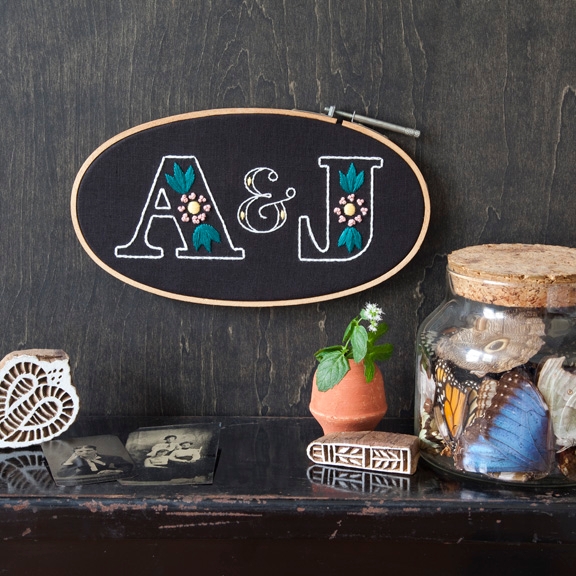 Jessica teaches some amazing embroidery classes at Purl Soho, like Stitch Dictionary or Custom Monogram, but her book is a close second to Jessica sitting by your side.  Stitched Gifts is so approachable and comprehensive that you'll feel in very good hands as you embark on your stitching adventure!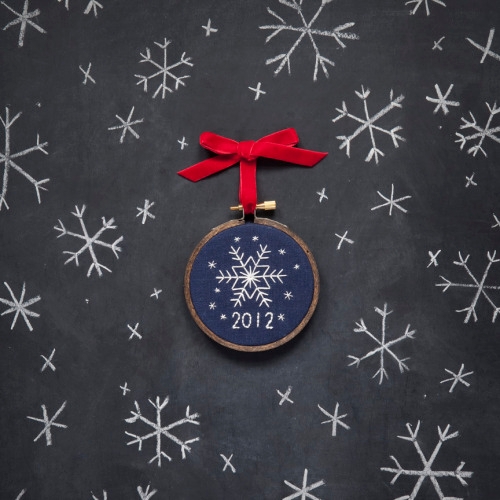 If you're in the New York area, please come celebrate the launch of this wonderful book with us! Get an up close and personal look at Jessica's beautiful original embroideries; enjoy a conversation about the finer points of stitching; and view a demonstration of key embroidery techniques with Jessica Marquez!
What:
Stitched Gifts Book Launch Party
When:
Saturday, November 17th from 6-7:30pm
Where:
Purl Soho, 459 Broome Street (Between Greene & Mercer), New York City
Purchase a book (or anything else!) on the night of the event, and receive a DIY Snowflake Ornament Kit (shown below) that Jessica has created just for the party!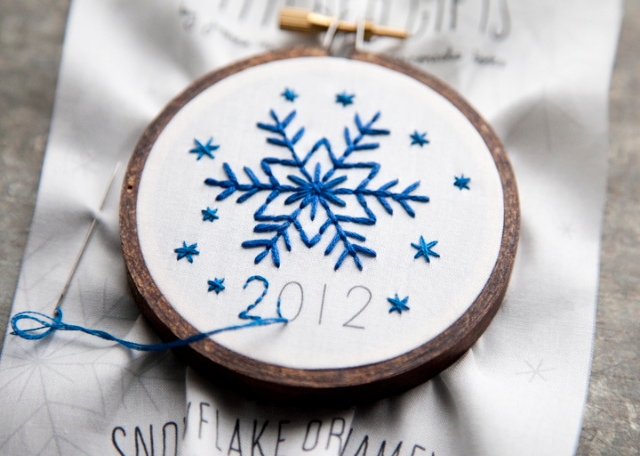 Can't make it to the festivities?  You can order your own copy of Stitched Gifts right here! And Purl Soho also carries Miniature Rhino's adorable Constellation Embroidery Kits! They make great presents!
Otherwise, we hope to see you at 6pm on Saturday, November 17th at Purl Soho! -Laila