To most people it may seem a little early to be thinking of Christmas trees, dreidels, and sleigh bells, but as knitters are aware, it's never too soon to start knitting holiday gifts! And we all know that some of the hardest people to check off the list are the men in our lives. Not only are they surprisingly particular, but it can also be pretty difficult to find basic, classic patterns geared toward men. So, we've compiled a list of our favorite Purl Bee patterns specially designed for the fellows. Simple and handsome, each one is sure to be loved and appreciated!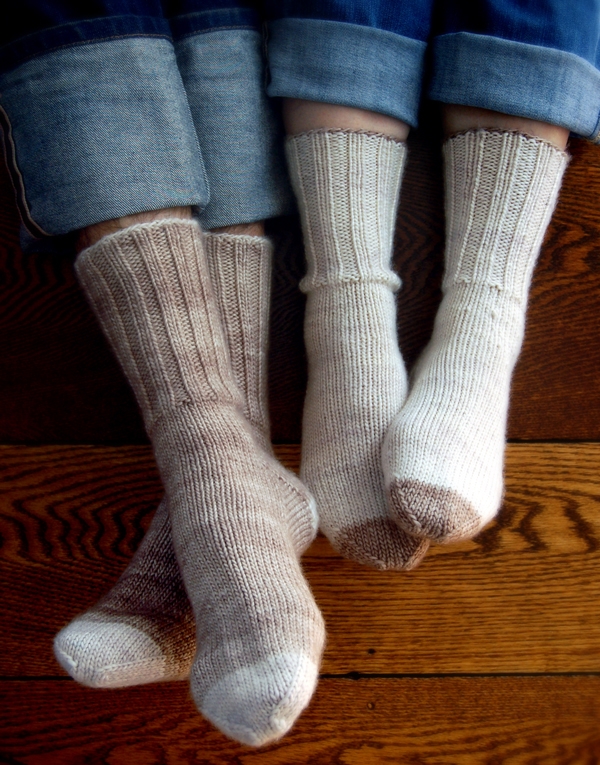 Homespun Boot Socks
These Homespun Boot Socks are big on feeling. Their hearty warmth and cushiony softness hug feet in deep comfort and love. Made out of  Madeline Tosh's superbly beautiful Tosh Merino, the lucky recipient will have a hard time taking them off! Knit from the top down in an easy 5 ½ stitches to the inch, this great pattern is sized for both men and women so you can use it again and again!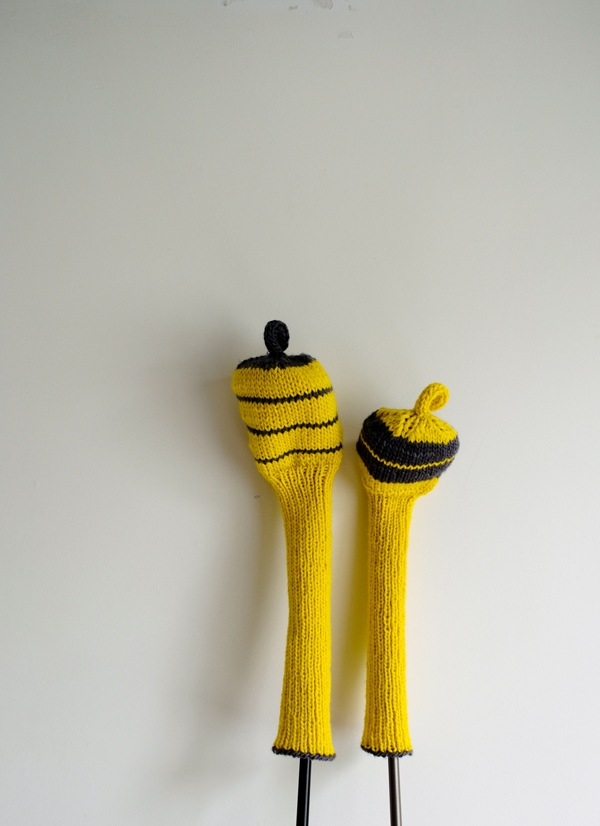 Knit Golf Club Covers
Inspired by golf's rich history, as well as its tradition of playful jargon and silly outfits, Laura made these wonderfully boisterous Golf Club Covers for her dad. Knit with Koigu's beautiful Kersti Merino Crepe, these covers do a great job of protecting precious clubs and are sure to be a hole in one with any golfer on your list!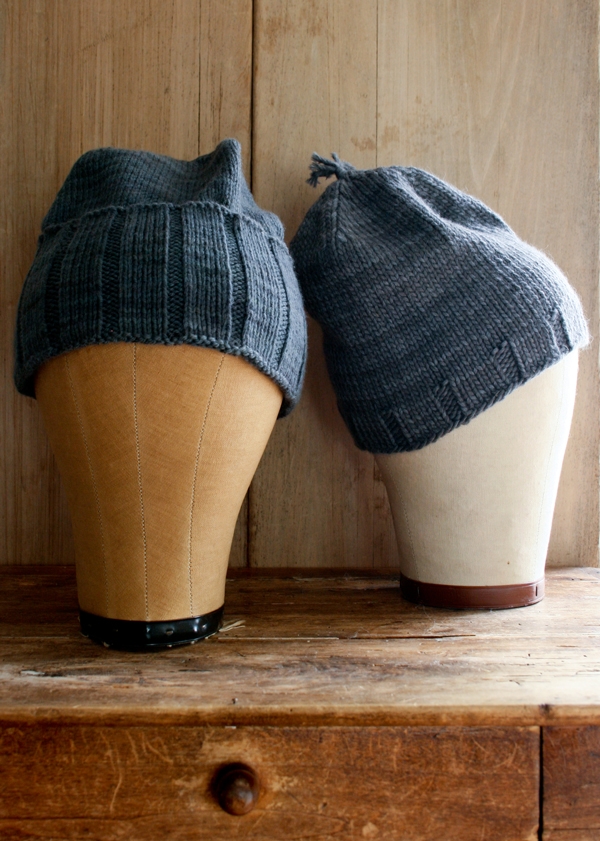 Thank You Hats: The Big Rib Hat
This good-looking Big Rib Hat has become our go-to men's gift. Knit with Swans Island's 100% organic merino Worsted, it is special for its gorgeous natural dyes and unbelievable softness. Easy to make and flattering on everyone, men will appreciate the rugged appeal of the Big Rib Hat!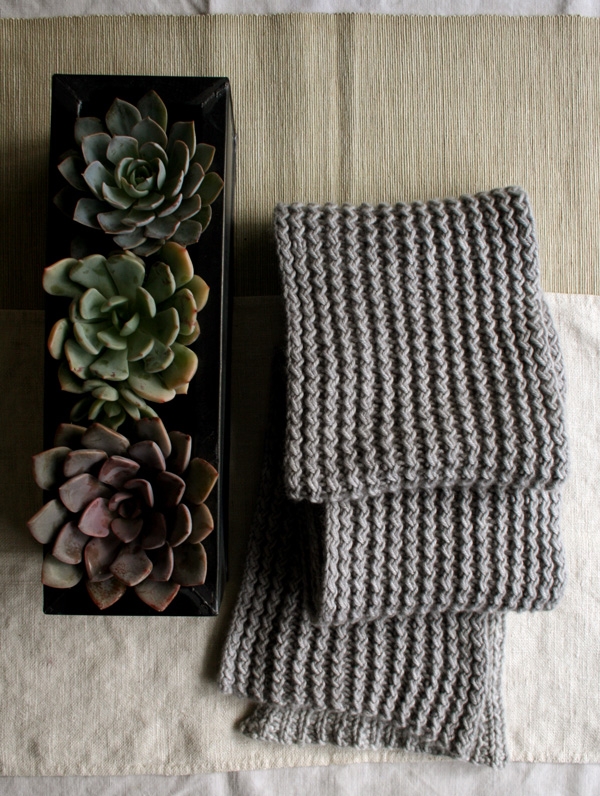 Rick Rack Scarf
Just when Whitney thought there were no new ideas out there for a simple scarf she discovered the Rick Rack Rib stitch and this timeless piece was born. It's knit in downy soft 8 ply Mongolian Cashmere, a very special yarn for the very special man in your life!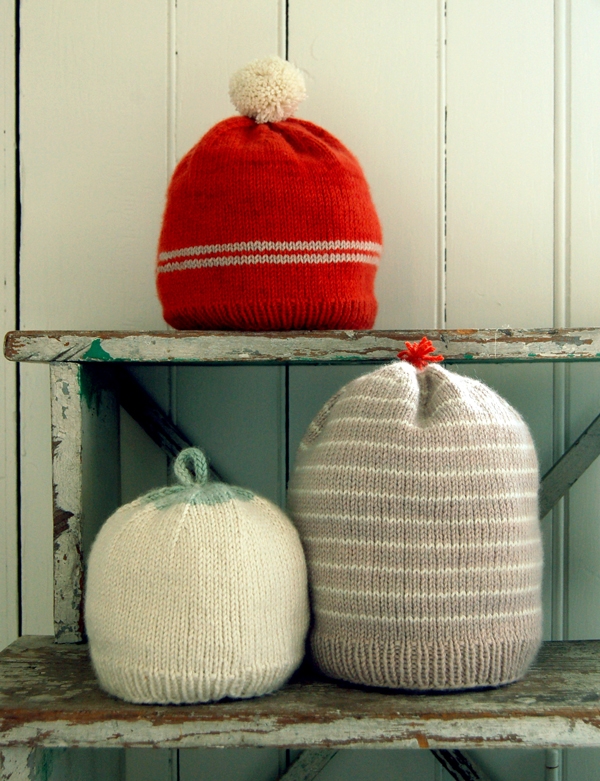 Winter Hats for Everybody
It can be hard to find a basic men's hat pattern without the bells and whistles. These Winter Hats for Everybody embrace classic design, good for babies, kids, women and yes, men! They're made with Jade Sapphire's Mongolian cashmere (the softest yarn we know!) so they won't itch even the pickiest man on your list !

Socks for Giving
Because Whitney designed this beautiful pair of socks to give away to someone in need, they really do reflect the generous spirit of the holiday season. Simple to knit, ultra soft and warm, these Socks For Giving are a great first sock project and will warm the heart (and feet!) of everyone from dad to bro!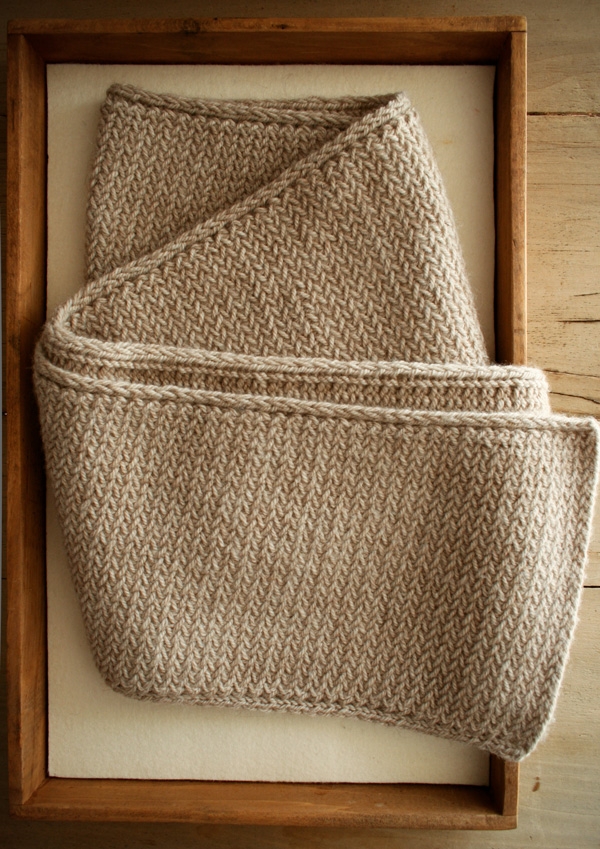 Men's Mini Herringbone Scarf
Laura knit this handsome Mini Herringbone Scarf with Swans Island's soft and understated Worsted, which perfectly highlights the simple elegance of the stitch pattern. This smart scarf is a fun knit and a very dapper gift!