Blooms + Roots Embroidery Pattern + Transfer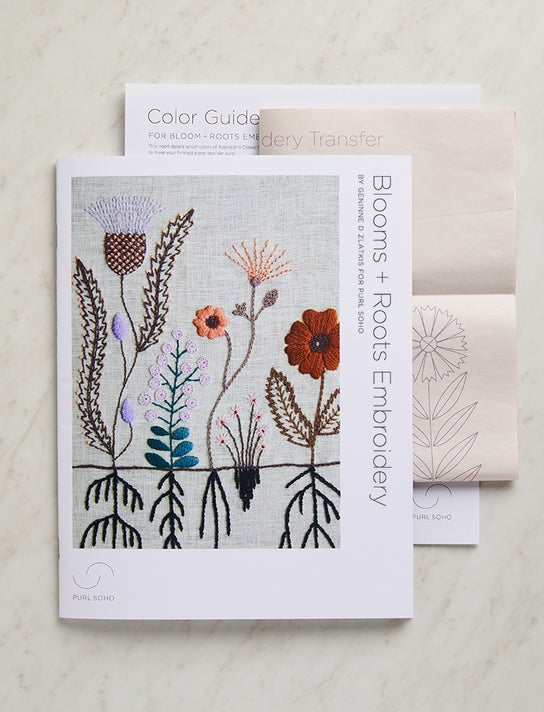 Blooms + Roots Embroidery Pattern + Transfer
An ode to the tenacity of wildflowers, Geninne D Zlatkis's Blooms + Roots Embroidery celebrates "taking root in unlikely places." We love Geninne's glimpse below the surface, the idiosyncratic beauty, and the spirit of thriving! This 17-page full-color instructional booklet includes an iron-on transfer, plus step-by-steps for every stitch you will need and directions for turning your finished piece into a wall hanging. This pattern can only be purchased in hard copy form and can also be found in our Blooms + Roots Embroidery Bundle, along with everything else you need to create this beautiful project! May every stitch be a reminder to aspire to the resilience of wildflowers… Putting down roots and bringing beauty to the world around us!
Product Details
MATERIALS
To make the Blooms + Roots Embroidery you will need...
You Might Also Like...
We recommend using Frank Edmunds Embroidery Hoops with our embroidery patterns! Click here to see our full range of hoop sizes, or click Add To Basket to purchase the 8-inch hoop for your project!