Our one hundred percent unmercerized cotton, formerly available in hanks only, is now wound in lengths equal to more than ten skeins. Meet our Cotton Pure on a Cone!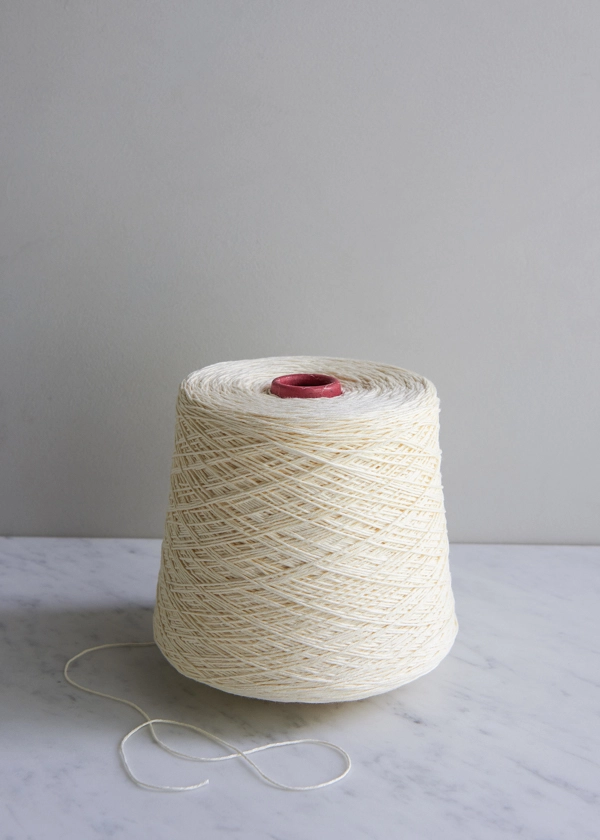 The same soft and cuddly Cotton Pure, with its wonderfully tactile matte finish, a cone provides enough yarn for knitting a whole blanket or sweater without joining skeins. Also perfect for weavers who love a lot of yardage!
Unmercerized cotton is naturally absorbent and machine washable. What could be better for knitting up a blanket for a toddler to drag around or a sweater for a preschooler with a penchant for mud pies?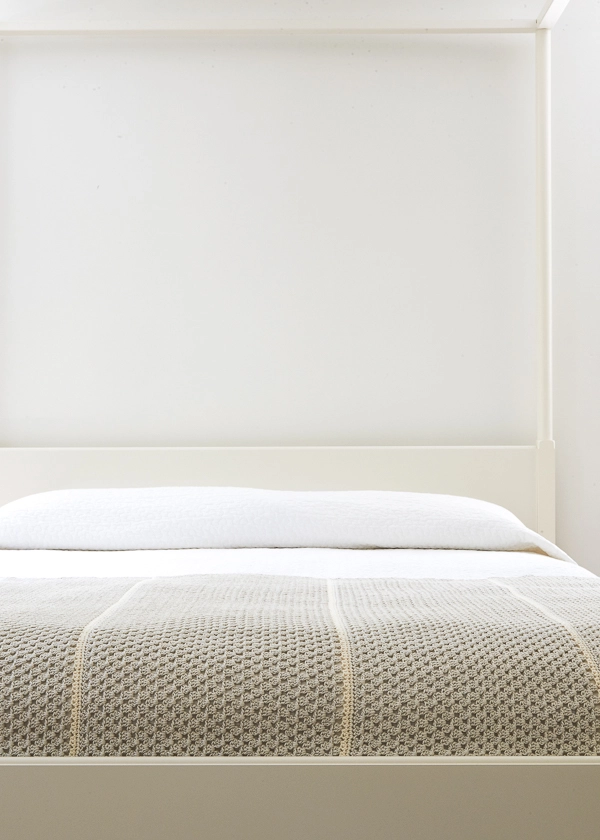 Or hook up our Granny Stripe Blanket in Cotton Pure! Not too bulky, not too slight, it's happy at the foot of your bed, draped over your lap on cool summer evenings, and wrapped around yourself on chilly fall mornings.

Available in a palette of soft pink, gentle grays and warm white, Cotton Pure on Cone is as beautiful as it is practical. Pick up a cone!