Welcome to the brand new purlsoho.com! Our redesigned website features a fresh look and exciting, new ways to get from here to there. It also unites Purl Soho and the Purl Bee in one easy-to-get-to place!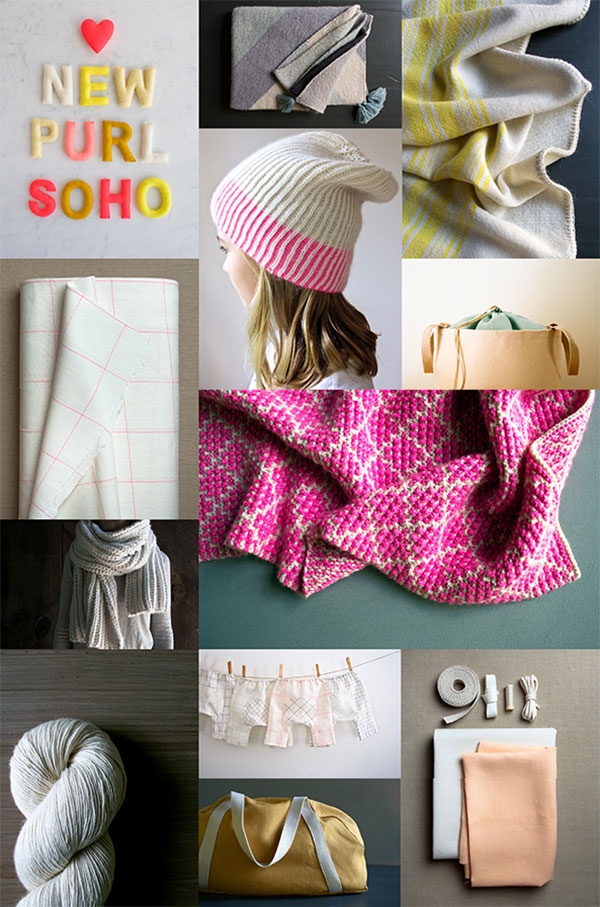 Your first tip off that we've changed may be our beautiful new homepage. Rich in inspiration and always evolving, it starts with our Create and Shop menus and continues on to a tapestry of recent projects and new products. Get lost in its twists or turns, or head right for projects, by clicking Create, or products, by clicking Shop.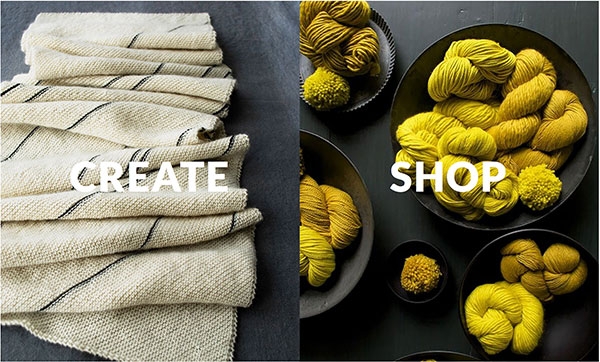 Under the Create menu you'll find a very familiar looking Purl Bee. It made a big move to join purlsoho.com, but it's kept its same good looks, as well as inspiring projects and stories, free patterns and tutorials, as you've always known and loved them. But under the Shop menu, where all of our yarns, fabrics, kits, tools, and other products live, we think you'll definitely notice some huge improvements!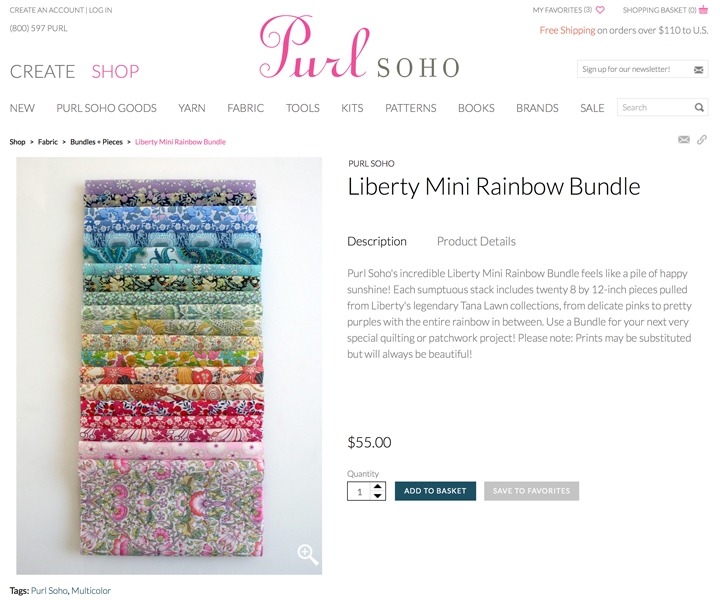 Explore our whole new navigational system, big, fresh photos, easy checkout, and fun features, like our new search-by-color filter. Use it when you're shopping for yarn, fabric, or thread to find the products that fall into the color wheel corner of your choice. Simple… and often beautiful!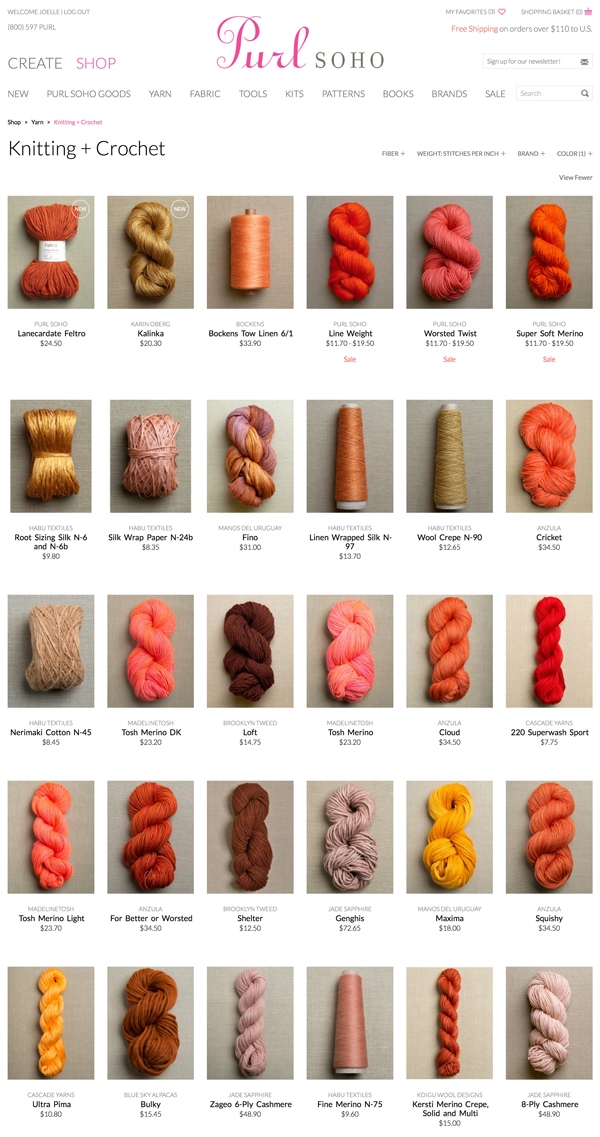 We've also added a My Favorites feature, located at the top of every page. Sign up for a (free) account, and you'll be able to stash all the products and projects you love for a rainy day. What else? Don't miss our new Purl Soho Goods category in the Shop section. It's where you'll find Purl Soho brand yarns, fabrics, kits, patterns, notions, gift cards, and classes, plus a curated collection of our favorite gift products from our favorite vendors, otherwise known as, Purl Soho Favorites!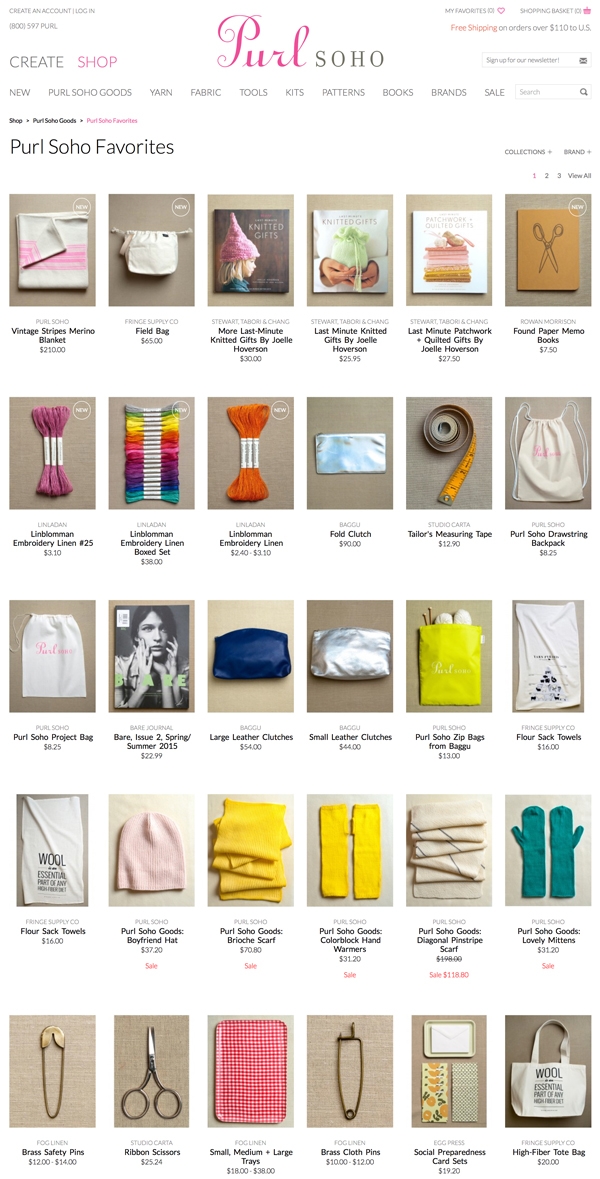 We hope you love the new purlsoho.com as much as we do. We've worked really hard to make your experience here as easy, seamless, and intuitive as possible. And if it's not… Please let us know! Purlsoho.com is a work in progress that needs your feedback in order to be its very best. Explore, engage, and express yourself!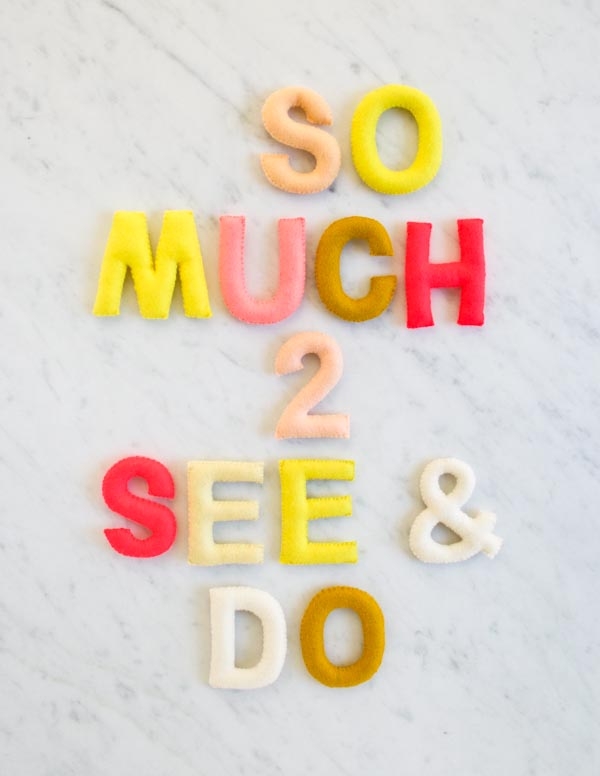 – Signed, the whole Purl Soho team!
P.S. As we mentioned, our new site is a work in progress. Case in point, we're currently experiencing a glitch where some account holders are not being recognized by the system. If this happens to you, please email us at customerservice@purlsoho.com, and we'll get you all sorted out. Thank you for your patience, and please know that we're doing everything we can to fix this problem!