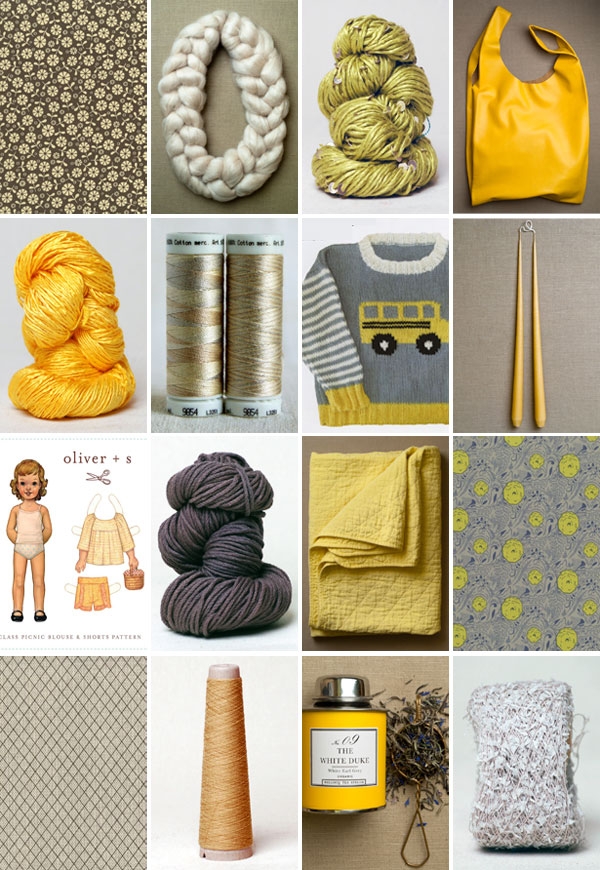 It's the season to straighten, sort and organize; it's spring cleaning season! And at purlsoho.com our Huge Spring Cleaning Sale is still on with 40% off tons of amazing materials and products…
Shore up your fabric stash with our legendary Yard Sale on beautiful quilting cottons, Japanese prints and organic fabrics. Plus, special fabric collections are now on sale, like Carr Textile's Organic Cotton Duck, Freespirit's Corduroy Solids, and others. Click here for all of our sale fabrics!
On the yarn front, stock up on Habu's innovative fibers, Anzula's Spinning Fibers, and select colors from favorites like Swans Island, Anzula, Koigu, Jade Sapphire and more. Click here for all of purlsoho.com's fabulous sale yarns!
And get inspiration for all of your new supplies from piles of classic patterns and books now on sale. For sewing patterns from companies like Oliver + S, Betz White and Amy Butler, click here; and for knitting patterns from Roo Designs, Blue Sky, Spud & Chloe and loads more, click here. For all sale books, click right here!
Plus, treat yourself to some of our very favorite things like Baggu's Bags and Leather Totes, Ester & Erik's Tapered Candles, delicious Bellocq Teas, gorgeous Quilted Throws from Utility Canvas and more! For all of our sale gifts, just click here!
Hey, spring cleaning isn't so bad, is it? Please explore our entire Spring Cleaning Sale here and happy spring!