I love to knit objects that are direct and unfussy and that I can accomplish no matter how many times I am distracted by my busy schedule. Designed to be worked up in our new Worsted Twist, a classic, plied yarn in 100% incredibly soft merino, this pattern is my new project of choice.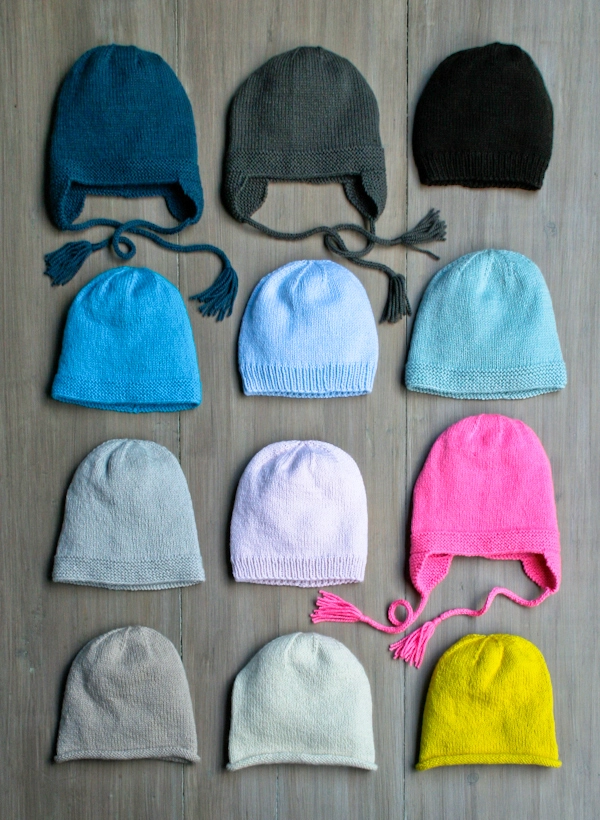 The Basic Hats for Everyone Pattern is definitely a desert-island choice, the kind of pattern that you turn to again and again, year after year. It covers four hat styles: rolled brim, garter stitch brim, ribbed brim and ear flap; and is sized to fit just about everyone: babies, uncles and grandmas!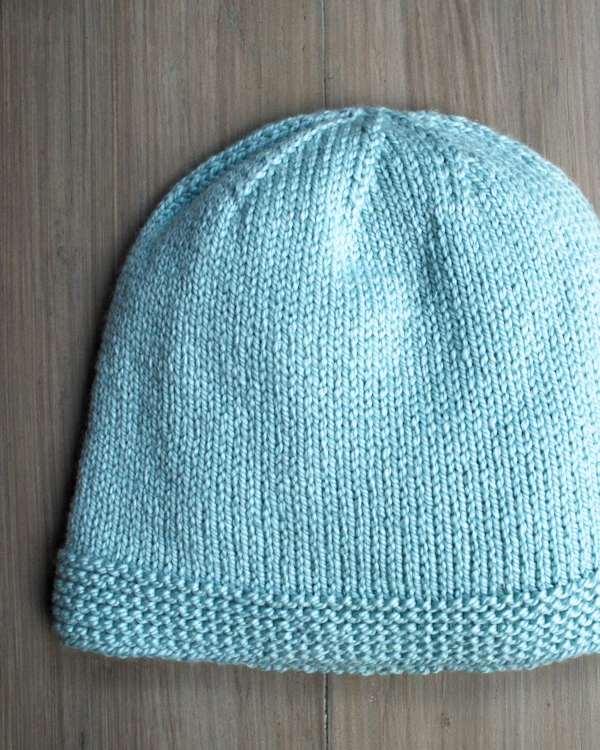 Since these hats are, in fact, so basic, they're ripe for personal touches: pom poms, stripes, tassels, duplicate stitch designs, you name it. Super simple with the opportunity to customize? Think this season's perfect hand knit gift, and whip up a stack for everyone you know!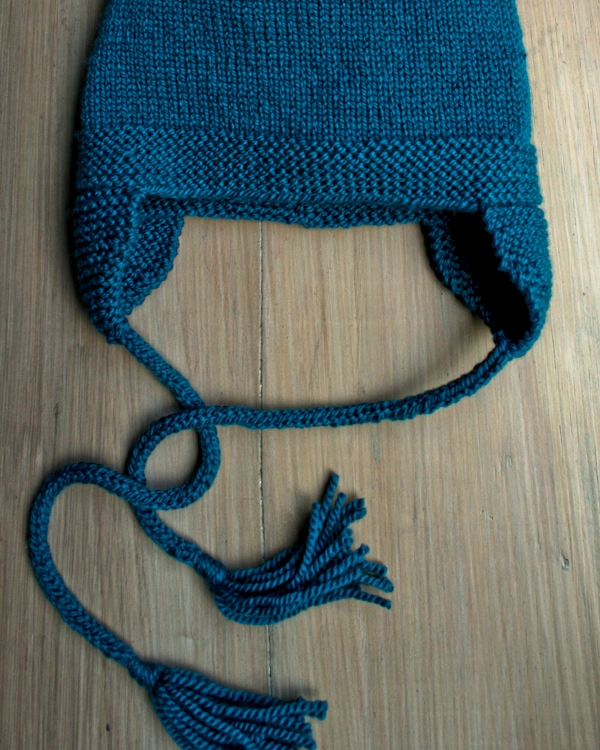 Here are all the pertinents… And happy knitting! -Joelle
Materials
In addition to a Basic Hats for Everyone pattern you'll need…
NOTE: For a Man's Ear Flap Hat you will need 2 skeins.
Gauge
5 stitches = 1 inch in stockinette stitch
Sizes
Baby (Child, Woman, Man)
14 (16, 18, 20) inches in circumference
Pattern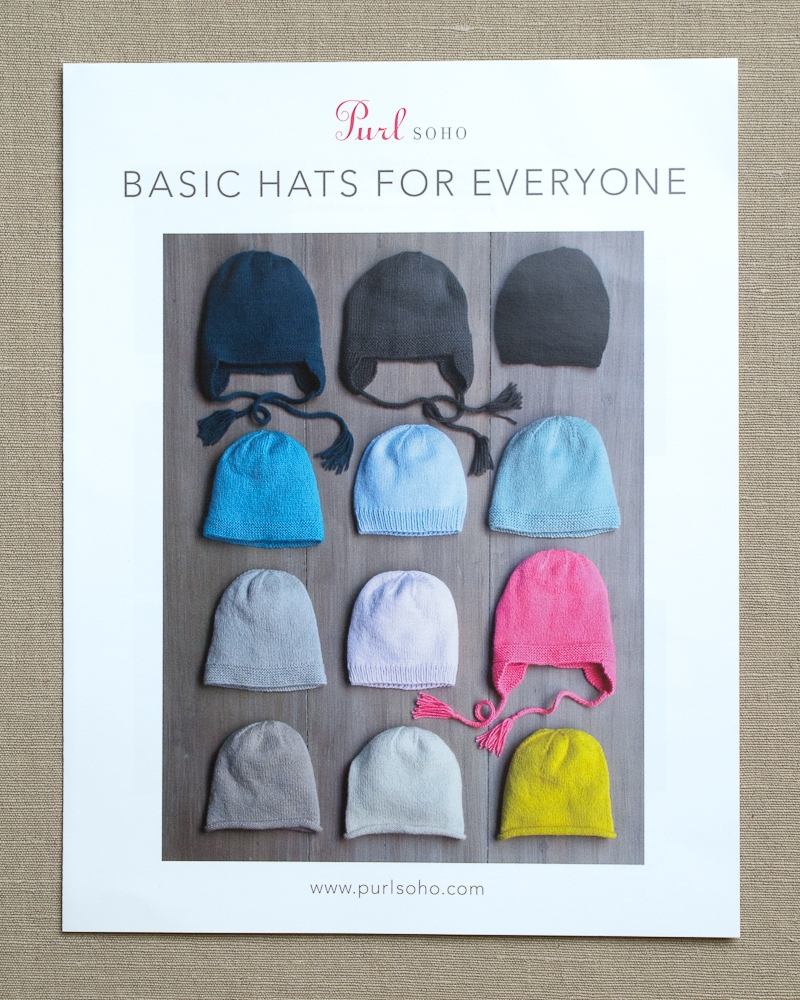 The Basic Hats for Everyone pattern is available for purchase as a hard copy or as a downloadable PDF!