Gemstones + Knots Necklaces Kit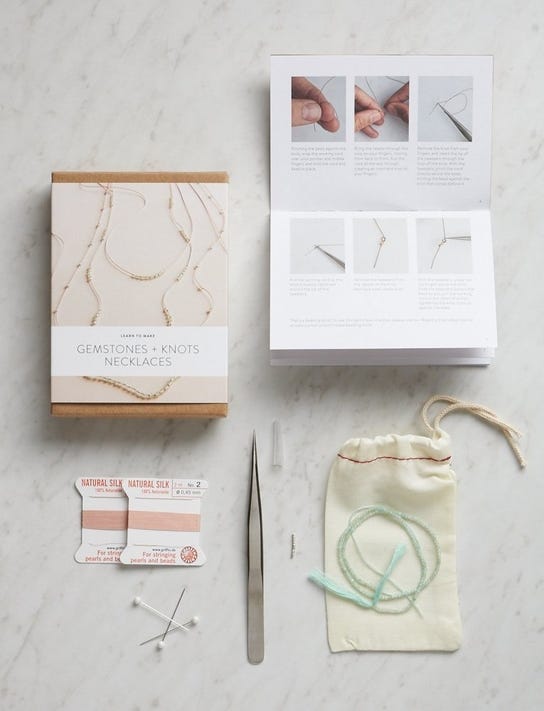 Gemstones + Knots Necklaces Kit
Delicate lengths of silk, speckled with semi-precious gemstones held in place by lovely little knots, our Gemstones + Knots Necklaces are exquisite in their shimmering simplicity and luminscent beauty. Our Gemstones + Knots Kit comes with everything you need to make a set of four Necklaces, including instructions for the basic beading technique of tying knots between beads, as well as for creating an adjustable closure using our lovely little Sterling Silver Beads. Indispensable! Choose from nine different semi-precious Small Gemstone Beads: From Green Quartz and Pink Moonstone to Light Carnelian, each irregularly faceted stone is perfectly imperfect, reminding us that they do, in fact, come from our amazing earth!
Select Colors Now 40% Off!
Materials
Our Gemstones + Knots Necklaces Kit includes…
These are enough materials to make four necklaces in four patterns.
Size
Finished Circumference: Approximately 27 inches, with adjustable closure