The technique Make 1 Backwards Loop is an incredibly simple and effective way to add stitches. It can be used to either add a stitch or two in the middle of a row or round (like an increase), or to cast on stitches in the middle of your project anywhere, anytime (like for the underarm of a sweater). Follow our step-by-step photo tutorial below to try it out for yourself!
NOTE: You may see this technique used as the initial cast-on for a project. However, it has such little stretch, it's not our favorite choice!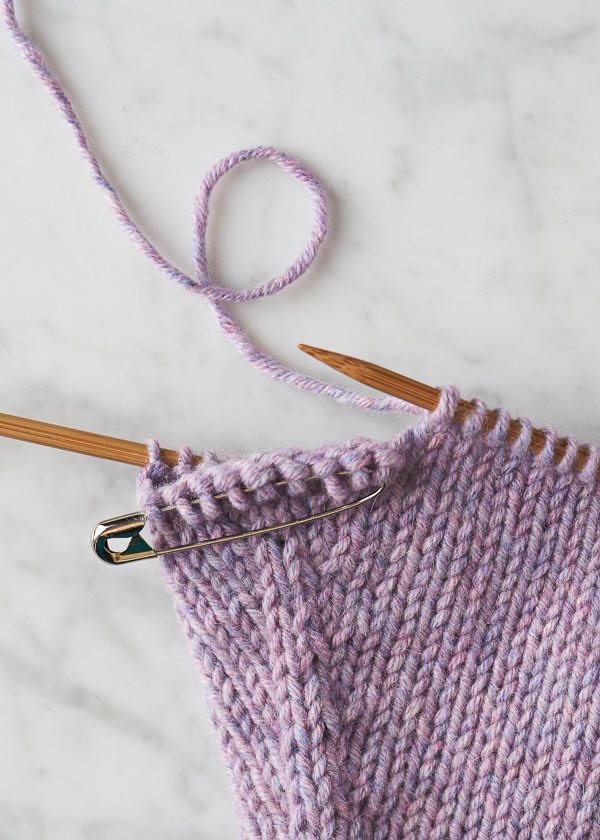 Create a loop with the working yarn so that the tail end lies over the working end.
Insert the right needle into the loop from front to back.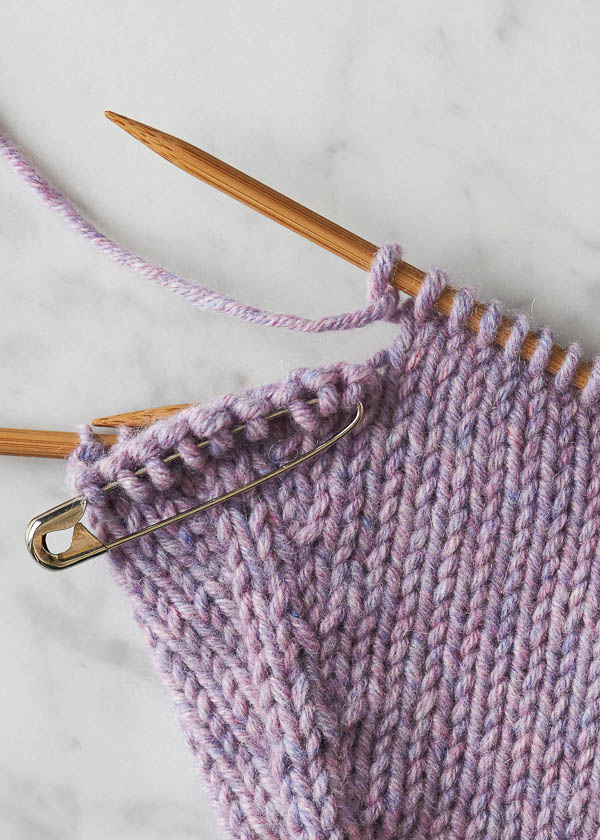 Pull the yarn to tighten the loop on the right needle, creating a new stitch!