There are thousands of fair isle designs in the world, but often none of them are exactly what you would make if left to your own devices. It's exciting to turn your imagination into reality and also satisfying to contribute a unique design to an historical tradition. I created this design to circle around my Tulip Socks, but fair isle can show up on yokes, cuffs, hats, mittens, anywhere!
Graph Paper
The most important thing you need is knitting graph paper. Knitting graph paper is specially proportioned to the stitches of your knitting, so that what you create on the paper won't be distorted when you knit it. You'll need to know the gauge of your knitting, both stitches and rows per 4 inches.
There are probably lots of web sites where you can download knitting graph paper, but a couple of free ones are Printable Paper and The Knitting Site, which offers options for several different stitch to gauge ratios.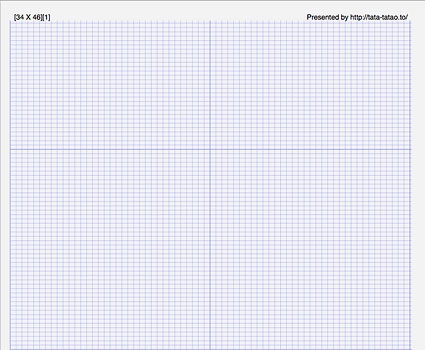 Repeat Size
Now consider what size your design will be. The Tulip Socks, for example, are 72 stitches around, so whatever I designed had to divide into 72 evenly. I could have created a 36 stitch design that would have repeated twice around the sock, or an 18 stitch design that would have repeated 4 times around, etc. I decided on a 12 stitch design that repeats 6 times. It's also common to use several repeat sizes in one design. For example, a smaller 3 stitch motif above or below the 12 stitch design would repeat 24 times.
Whatever you decide, mark the outer borders of your repeat size on the graph paper.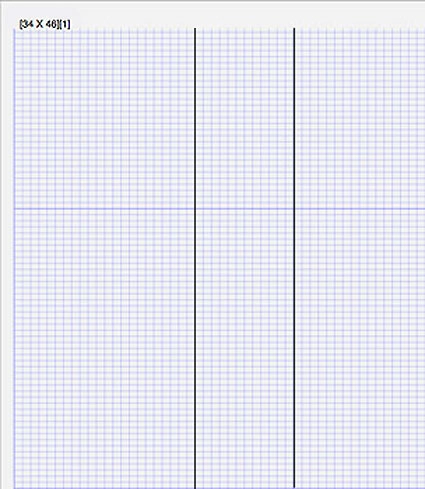 You can sketch your designs in Photoshop, or, if you prefer, with pencils, markers or paint. I'm a fairly neat knitter, but a seriously messy designer!
Centering
There are a few things to keep in mind as you sketch out your design. First of all, you may want to consider how the design will be centered on the garment. The right side of the design is also the beginning of the round. So, if the beginning of the round is centered in the middle of the back or front and you want the motif to be at the center of the piece, you need to start the design in the middle of the motif.
The design for Giacomo's Baby Hat is a good example of this concept. See how the flower begins at the right side with the left half of the flower? This is so the flower will end up centered at the front of the hat.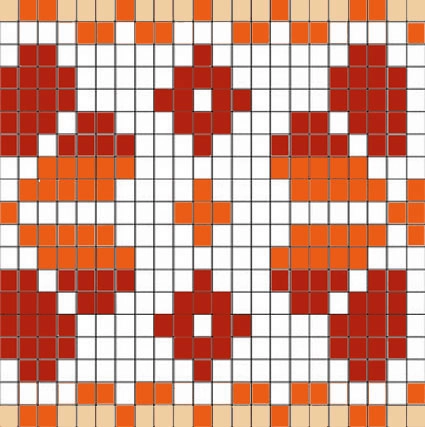 2 Colors Per Row
In traditional fair isle, the rule is that there are never more than 2 colors per row. Unless you have a third hand, it's a good rule. By following it, you'll always have the yarn you need in one hand or the other.
Short Floats
When one color continues uninterrupted for awhile (everyone has his/her own definition of "awhile" – mine is 5 stitches, others say an inch), you need to wrap the stitch so the strand, or "float", across the back doesn't get too long. When designing your fair isle, you may want to minimize the occurrence of long stretches of one color.
For my Tulip Socks, I was concerned about toes getting snagged an long floats, so I made sure that there were never more than 5 stitches in a row of one color. That's why the background color pops up as designs inside the tulip and the leaves.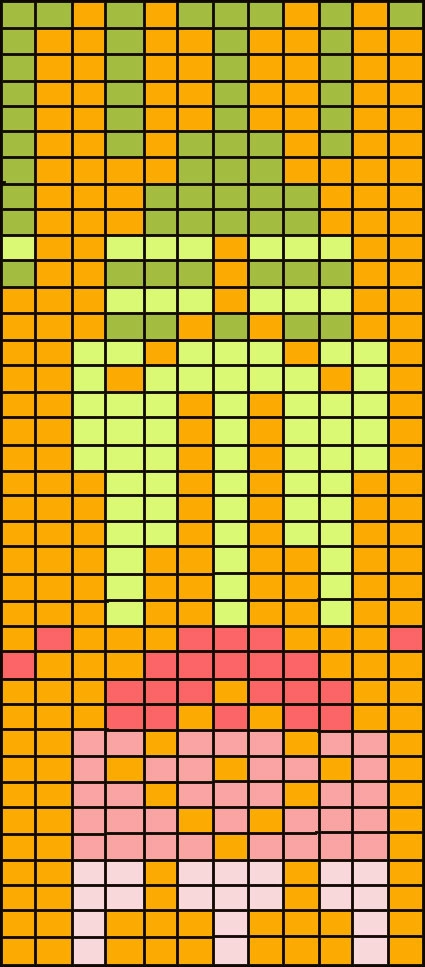 Inspiration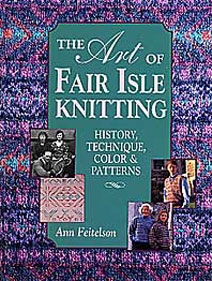 The Art of Fair Isle Knitting is a wonderful encyclopedia of fair isle techniques, color ideas and theories, and traditional design. It's a classic!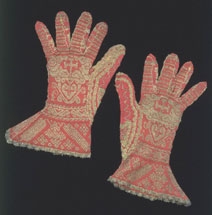 Victoria and Albert Museum's awesome collection online. I searched the term "knitted" and found 9 pages of unusual garments with historical and artistic value.
These are Spanish silk and silver gloves from the 16th century.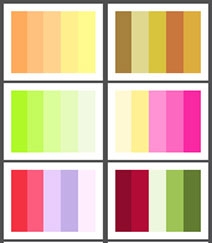 COLOURlovers is a cool website where color fans from around the world converge to share palette and pattern ideas. Track trends, read in-depth articles, chat with other color lovers, search palettes by keyword, endless color inspiration!