A Caliper Cable is a variation on the Double Cable (two cables next to one another that mirror each other). To create this cable, you work a pair of yarn overs; you drop them off the needle on a subsequent row or round; and you pick up the dropped stitch a few stitches over, creating an elongated and very elegant cable. The result is a recessed vertical line, flanked by a pair of simple upside-down v-shaped cables. Very pretty!
Our Jasmine Scarf is a free pattern that offers lots of practice with Caliper Cables! For this scarf, we placed Caliper Cables in rapid succession, which is referred to as Elongated-Stitch Herringbone.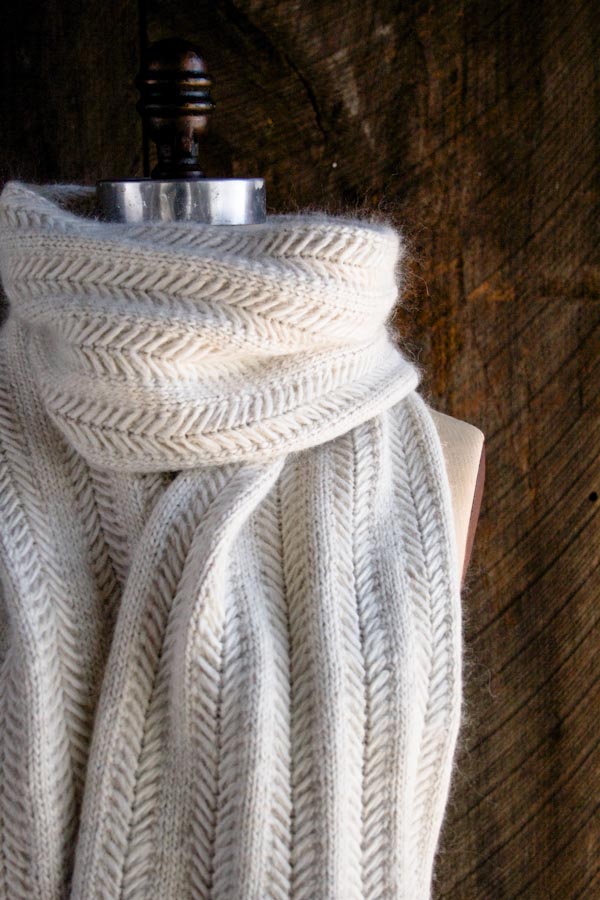 And to learn more about Caliper Cables, check out Barbara G. Walkers's Charted Knitting Designs: A Third Treasury of Knitting Patterns.