Our Fine Lines Blanket is a lovely swath of seed stitch fabric, gorgeous in our 100% organic Cotton Pure On A Cone and interrupted only by crisp, little stripes of color.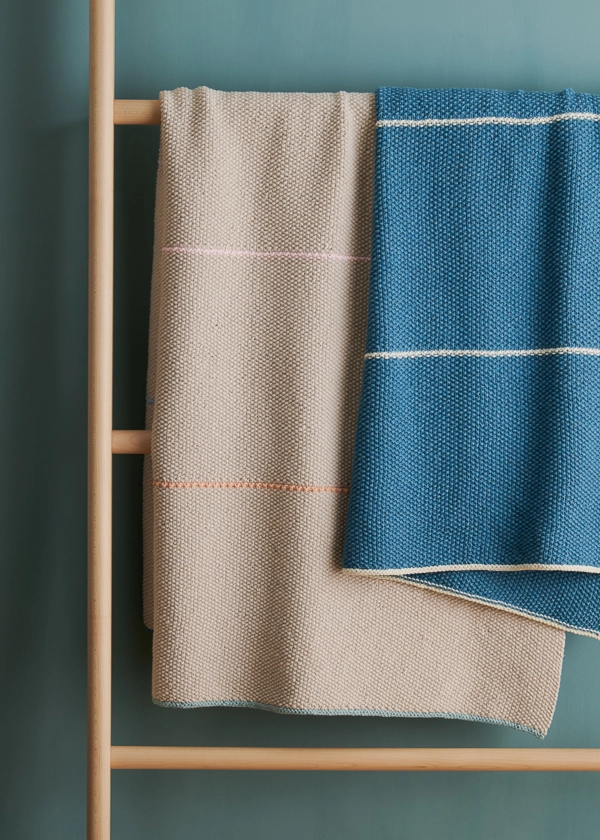 All knits and purls, this easy blanket walks the fine line between simple and interesting, with occasional garter rows to add variety and satisfying finish lines along the way… Always welcome in a large project!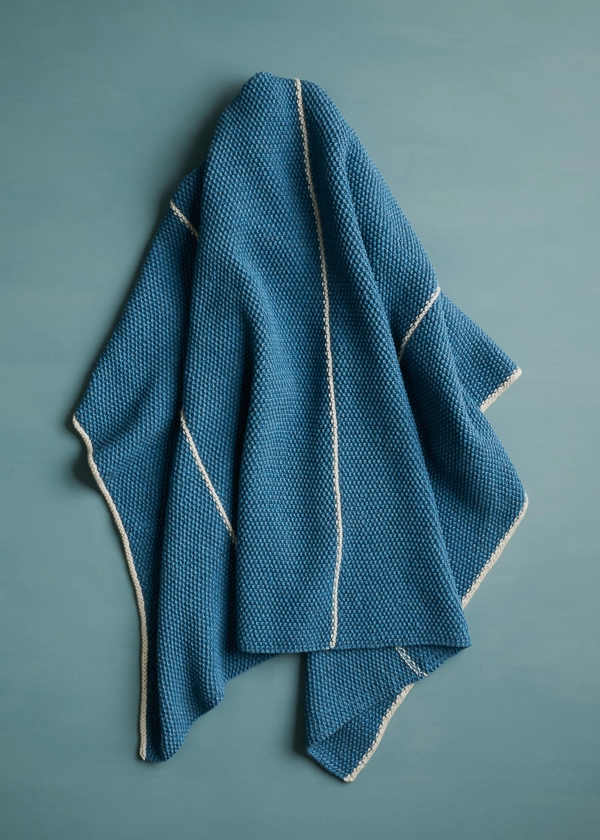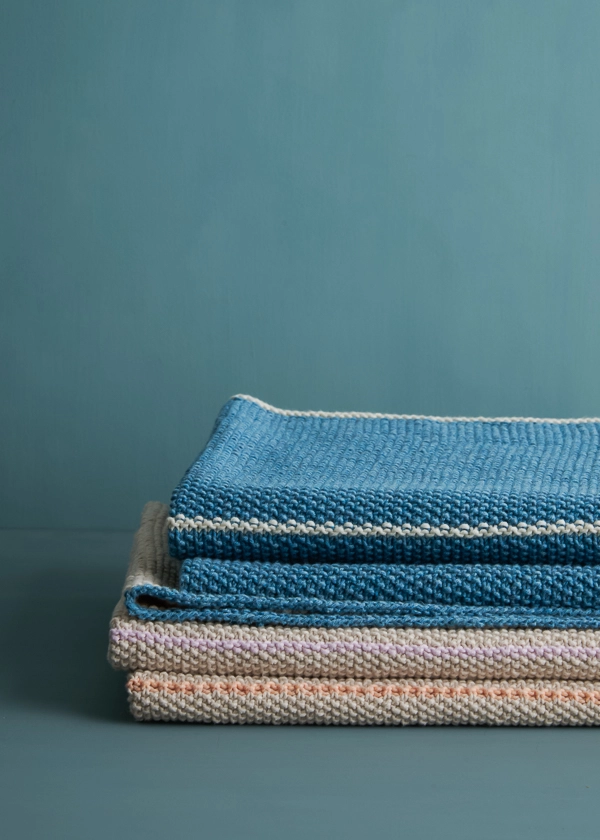 Our Cotton Pure On A Cone has more than 2500 yards (that's ten skeins worth!), so you can knit the main color of this blanket without ever having to cut or rejoin your yarn. Translation: Many fewer ends to weave in!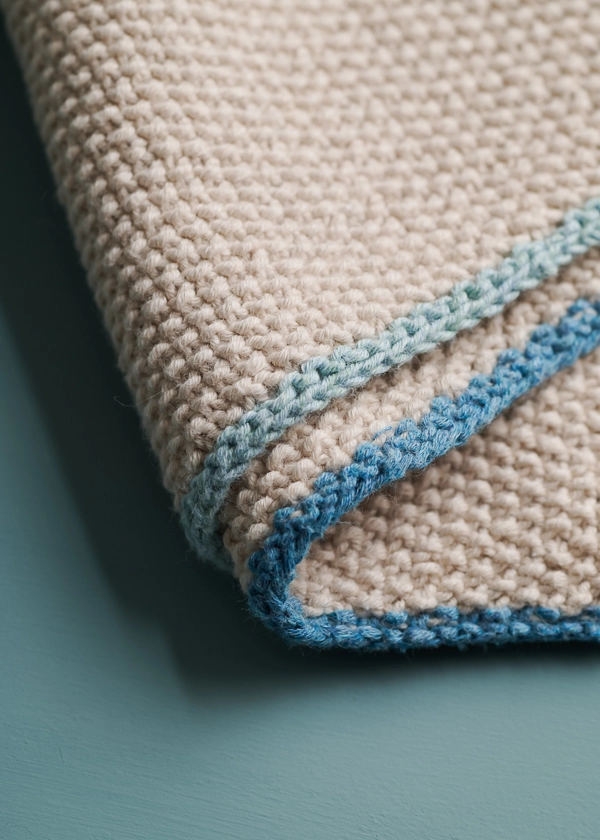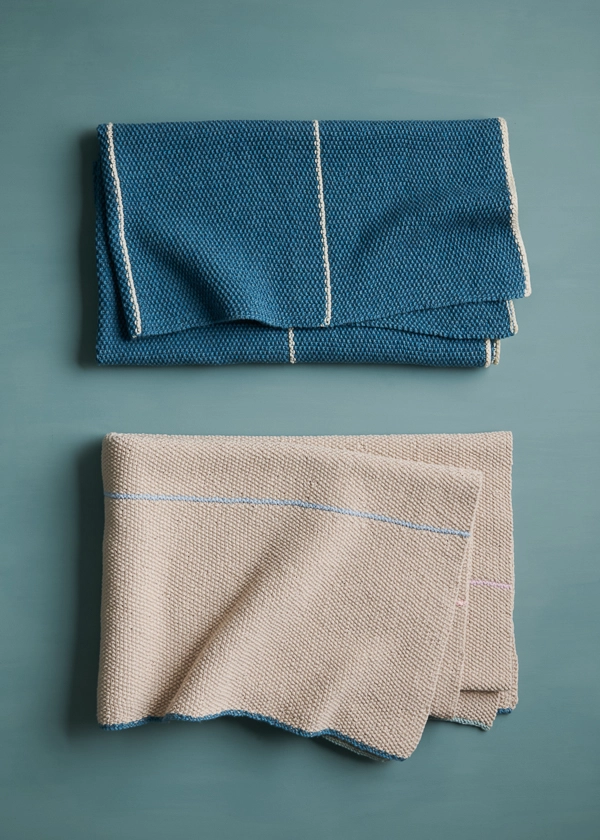 Cotton Pure On A Cone is 100% organically grown cotton with an unmercerized finish, making it soft, absorbent and pleasantly matte. It is also machine wash- and dryable!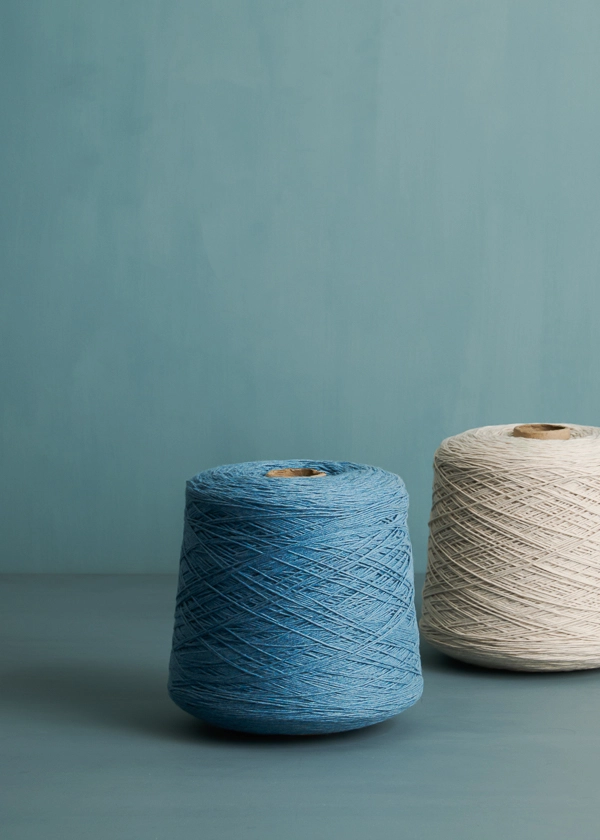 With three new colors, including Coastal Blue above, there are now twenty-five beautiful colors of both Cotton Pure On A Cone and Cotton Pure in skeins.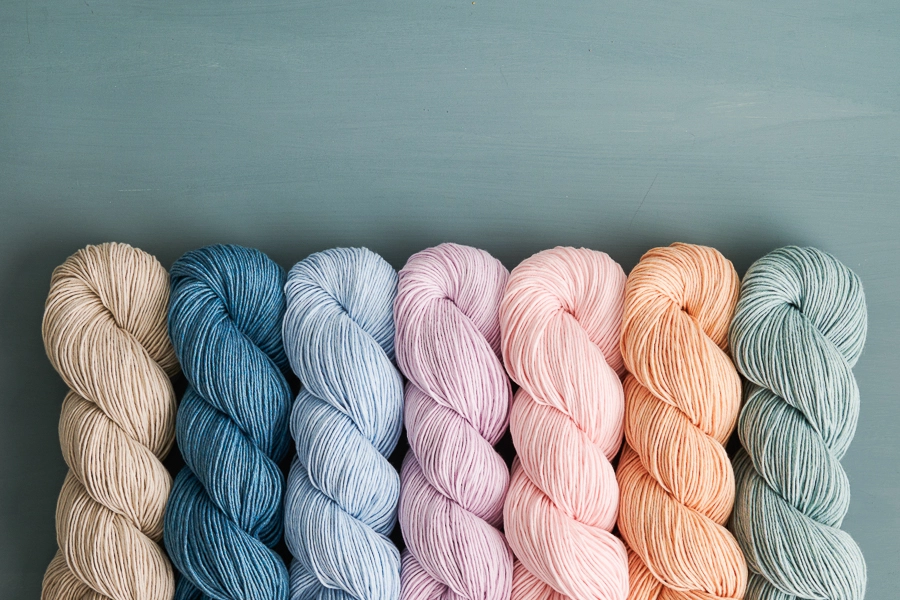 Pair a cone you love with your favorite line-up of contrast colors and cast on for the finest of fine lines!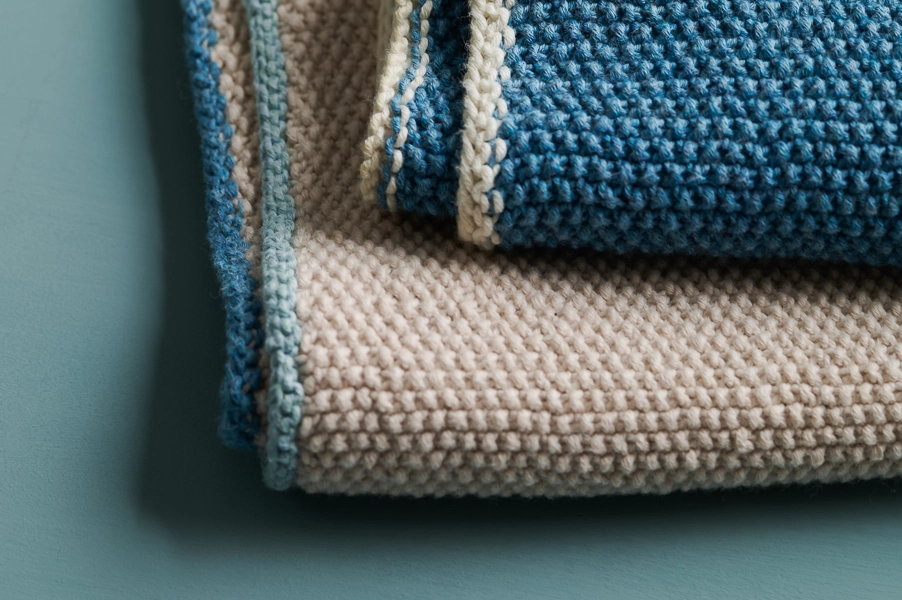 Designed by Purl Soho designer, Keith Foster. Click here to see even more of Keith's work!
Share your progress and connect with the community by tagging your pics with #PurlSoho, #PurlSohoBusyHands, #PurlSohoFineLinesBlanket, and #PurlSohoCottonPure. We can't wait to see what you make!
Materials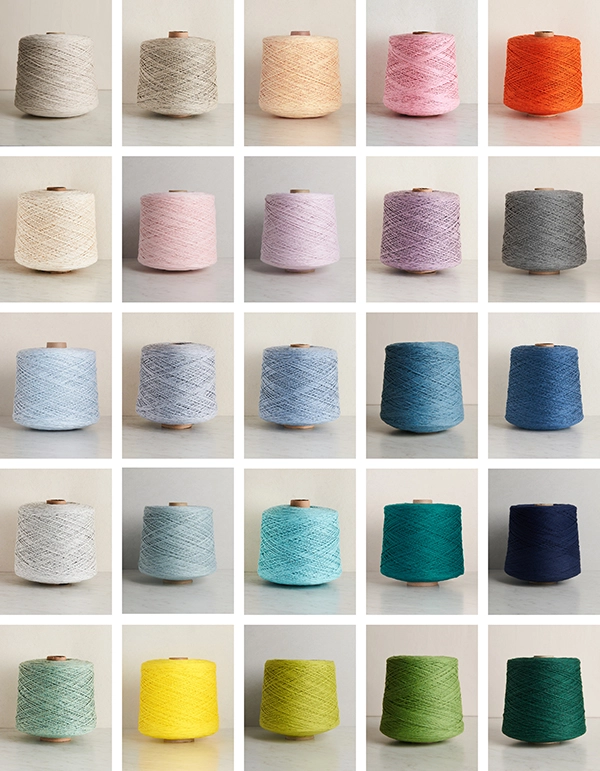 Main Color (MC): 1 cone of Purl Soho's Cotton Pure On A Cone, 100% organically grown cotton. Each cone is approximately 2,789 yards/ 1 kg; approximately 1340 (2530) total yards required. (Prefer skeins? You'll need 5 [10] Cotton Pure skeins!)
Contrast Color (CC): 1 skein of Purl Soho's Cotton Pure, 100% organically grown cotton. Each skein is 279 yards/ 100 grams; approximately 75 (120) total yards required. We used six different Contrast Colors for our Throw sample. Each Contrast Stripe requires approximately 15 (20) yards.
US 4 (3.5 mm), 32- or 40-inch circular needles, depending on size you are making
Here are the colors we used…
MC: Coastal Blue; CC: Heirloom White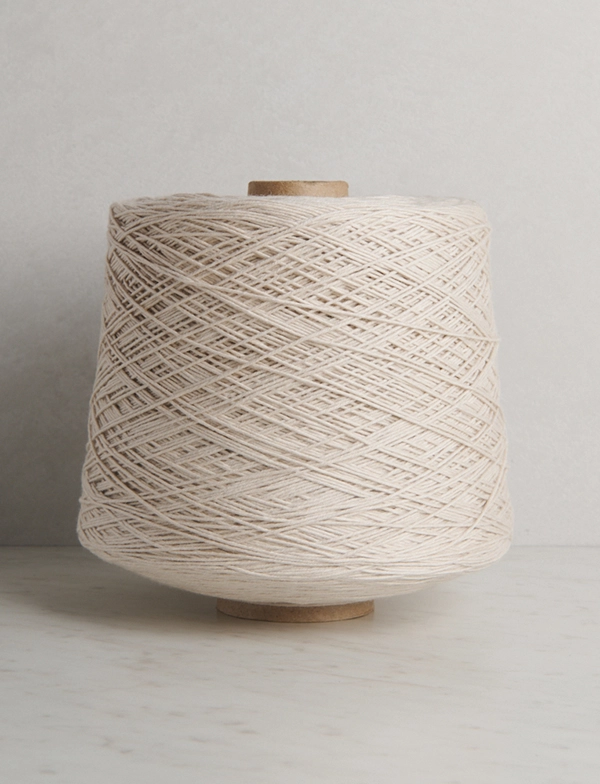 MC: Alabaster Cream; CCs: Coastal Blue, Moonflower Blue, Lavender Rose, Teacup Pink, Peach Peony, and Mineral Blue
GAUGE
22 stitches and 40 rows = 4 inches in seed stitch
SIZES
Crib (Throw)
Finished Dimensions: Approximately 30 inches wide x 37¼ inches long (40 inches wide x 56½ inches long)
SAMPLES: The Coastal Blue blanket is the Crib size, and the Alabaster Cream blanket is the Throw size.
NOTES
STITCH MULTIPLE
This pattern is worked over an odd number of stitches.
PATTERN
With Contrast Color (CC), cast on 165 (221) stitches. We used a basic Long Tail Cast On.
Set-Up Row (wrong side): Knit to end of row.
Cut CC and join Main Color (MC).
SEED STITCH BLOCK
Row 1 (right side): With MC, *k1, p1, repeat from * to last stitch, k1.
Repeat Row 1 until MC block measures approximately 9 (11) inches from CC row, ending with a wrong-side row.
Do not cut MC.
CONTRAST STRIPE
NOTE: If you are using multiple colors for your Contrast Stripes, change the CC for each stripe through remainder of pattern.
With right side facing you, join CC.
With CC, knit 2 rows even.
Cut CC.
CONTINUE
Repeat Seed Stitch Block and Contrast Stripe 3 (4) more times, but do not cut CC after last stripe.
Next Row (right side): With CC, bind off knitwise.
FINISHING
Weave in all ends and gently block as desired.