Extra, extra! Our original Newsprint Cowl may have been named for its black-and-white stripes, but our newest version is good news for those of us who love a spot of color!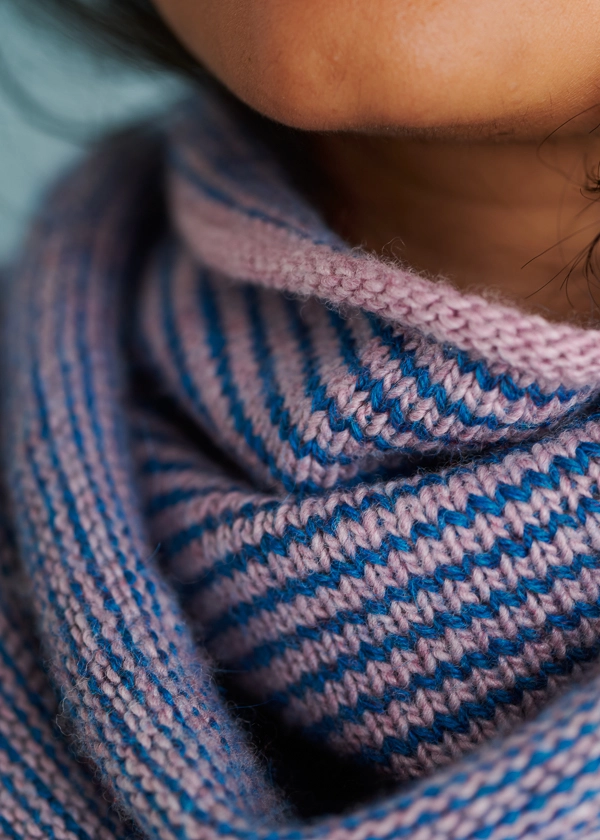 Ready to wrap and scrumptious for scrunching, this simple knit tube is a lightweight tuck-into-your-coat beauty that also keeps you warm.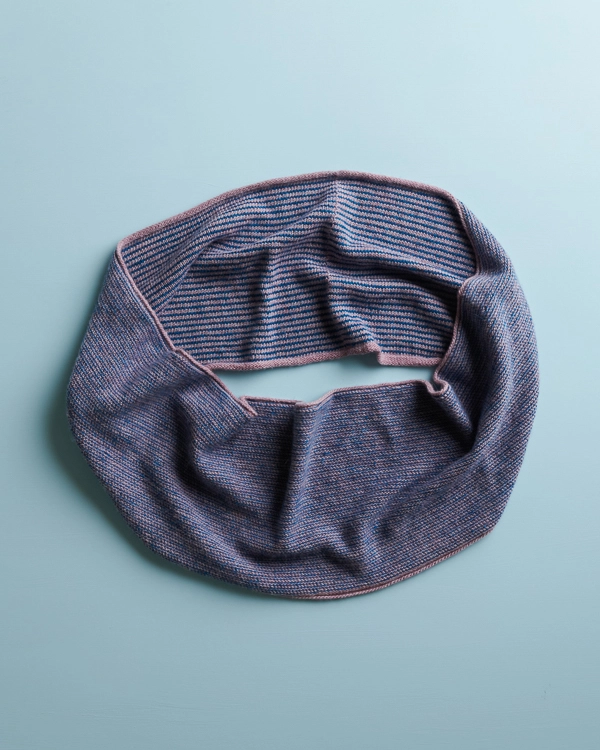 The crisp stockinette stripes of one surface play against the mottled purl bumps of the other, and when the cowl is wrapped around your neck, it's the contrast of the two that makes news!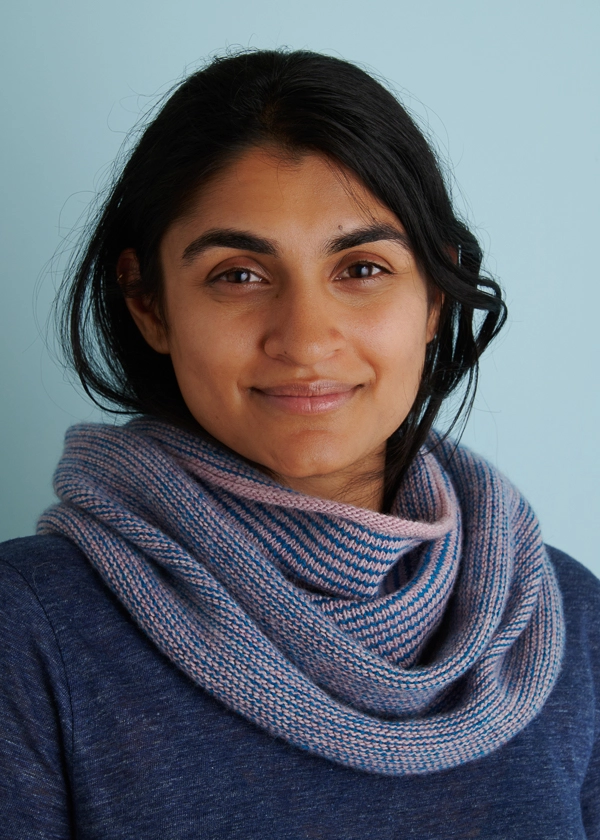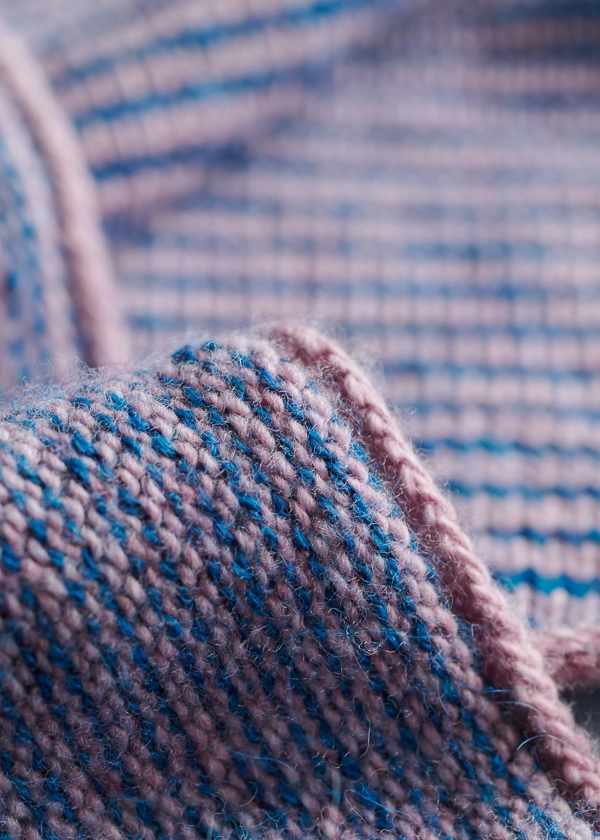 We knit the Newsprint Cowl alternating between two of our favorite fingering weight yarns: Line Weight, a single-ply 100% merino as light as air and cloud-soft, and Quartz, a sumptuous mix of 65% merino wool and 35% suri alpaca, which adds a bit of texture and a lovely halo to the fabric.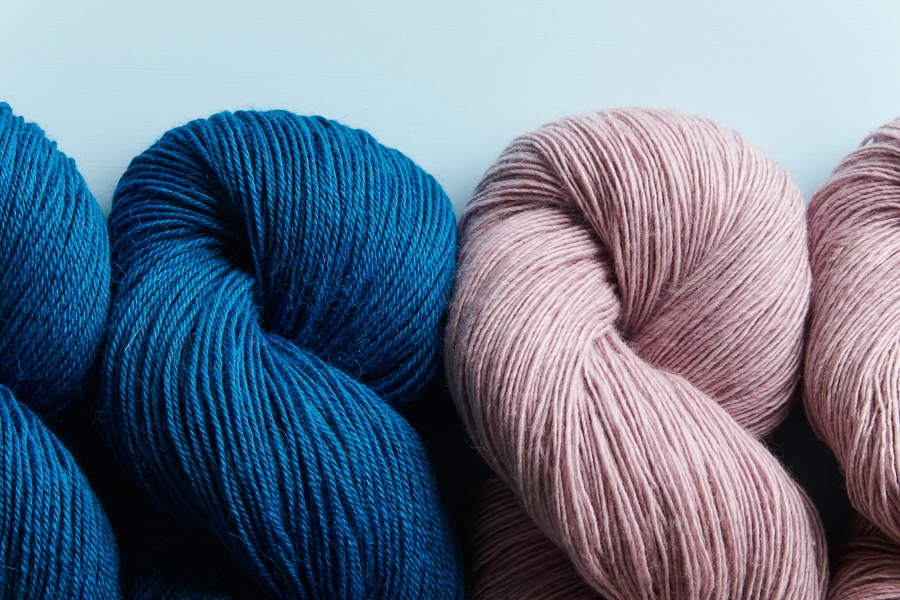 We've made nine Newsprint Cowl Bundles to choose from, each with its own color story, so cast on for the one that jumps off the page for you!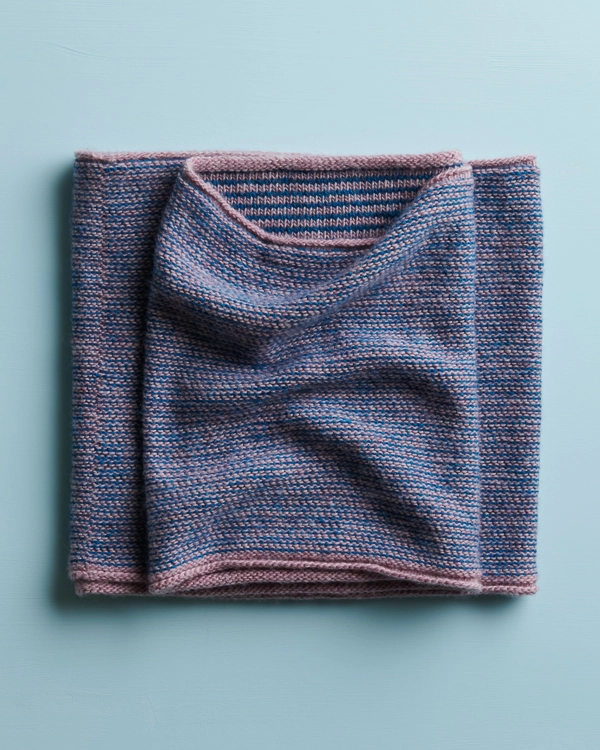 Designed by Purl Soho designer, Gianna Mueller, based on the Newsprint Cowl, originally designed by Michele Wang. Click here to see even more of Gianna's designs!
Share your progress and connect with the community by tagging your pics with #PurlSoho, #PurlSohoBusyHands, #PurlSohoNewsprintCowl, #PurlSohoLineWeight, and #PurlSohoQuartz. We can't wait to see what you make!
Materials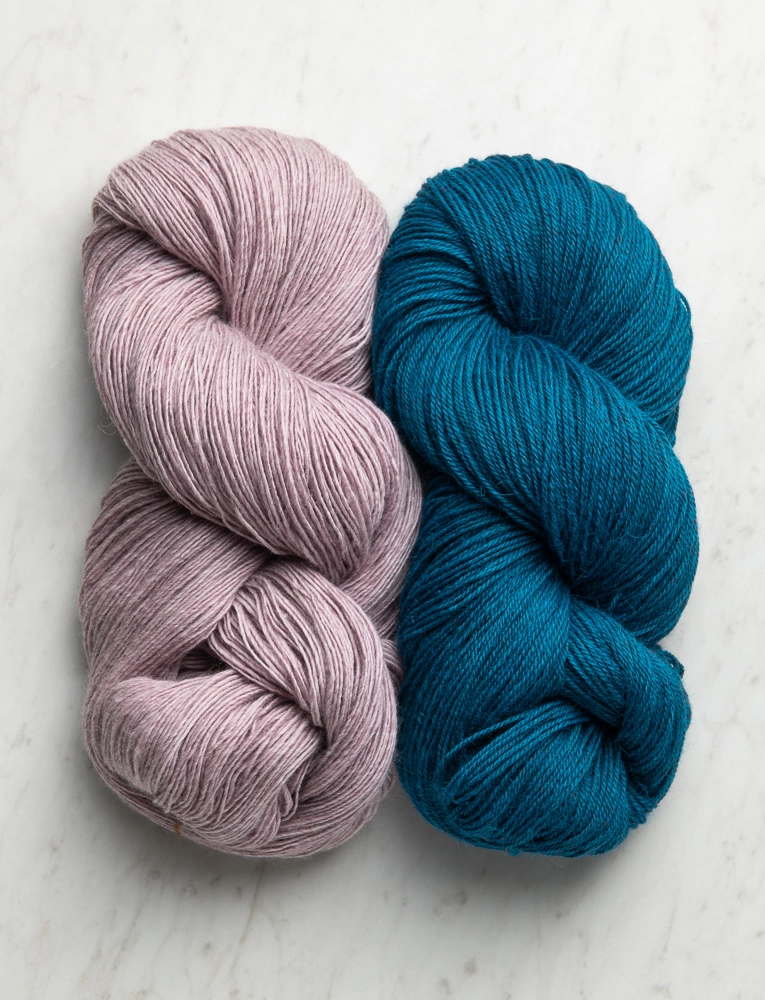 You will need one Newsprint Cowl Bundle, which includes…
Yarn A: 1 skein of Purl Soho's Line Weight, 100% merino wool. Each skein is 494 yards/ 100 grams; approximately 494 yards required. We used Lilac Fog.
Yarn B: 1 skein of Purl Soho's Quartz, 65% merino wool and 35% suri alpaca. Each skein is 420 yards/ 100 grams; approximately 240 yards required. We used Aquamarine Blue.
You will also need…
And here are 8 more colorful Newsprint Cowl Bundles to choose from!
Line Weight in Lotus Flower + Quartz in Blue Jeans
Line Weight in Bright Flamingo + Quartz in Celadon Green
Line Weight in Clear Sky + Quartz in Cardinal Red
Line Weight in Peony Pink + Quartz in Fresh Pickle
Line Weight in Reed Gray + Quartz in Golden Green
Line Weight in Clover Green + Quartz in Hydrangea Blossom
Line Weight in Night Blue + Quartz in Icicle Blue
Line Weight in Fieldstone Gray + Quartz in Reed Gray
GAUGE
26 stitches and 40 rounds = 4 inches in stockinette stitch
SIZE
Finished Dimensions: Approximately 58 inches circumference x 12 inches high
NOTES
Whether you consider the purl or knit side of your cowl the "right side," you will knit it in the round with the knit side facing you. Be sure to change colors and carry the yarn on the side you consider the "wrong side." For us, this meant carrying the yarn on the side of the work facing us (the knit side).
For more tips on carrying up yarn, please visit our Stripes in the Round Tutorial, but keep in mind that this tutorial carries the yarn up the inside of the work. The concept is the same, but again, here you may decide to carry the yarn up the front of the work!
PATTERN
BEGIN + WORK BOTTOM EDGE
With Yarn A, use a Long Tail Cast On to cast on 376 stitches.
Place marker and join for working in the round, being careful not to twist the stitches.
Rounds 1–4: Purl to end of round.
WORK BODY
Round 1: With Yarn B, knit to end of round.
Rounds 2 and 3: With Yarn A, knit to end of round. (See Notes, above, for tips on where and how to carry up the yarn for striping.)
Repeat Rounds 1–3 until piece measures about 11½ inches from cast-on edge, ending with Round 3.
Cut Yarn B.
Continuing with Yarn A…
Next Round: Knit to end of round.
WORK TOP EDGE
Rounds 1–4: Purl to end of round.
Bind off all stitches purlwise.
Weave in ends on wrong side of work, and gently wet block.