Our Four Points Blanket is a classic whose time has come for a very practical update. Four Points Blanket, may we introduce you to the modern convenience of the washing machine? Now in our gorgeous Campo, you can, indeed!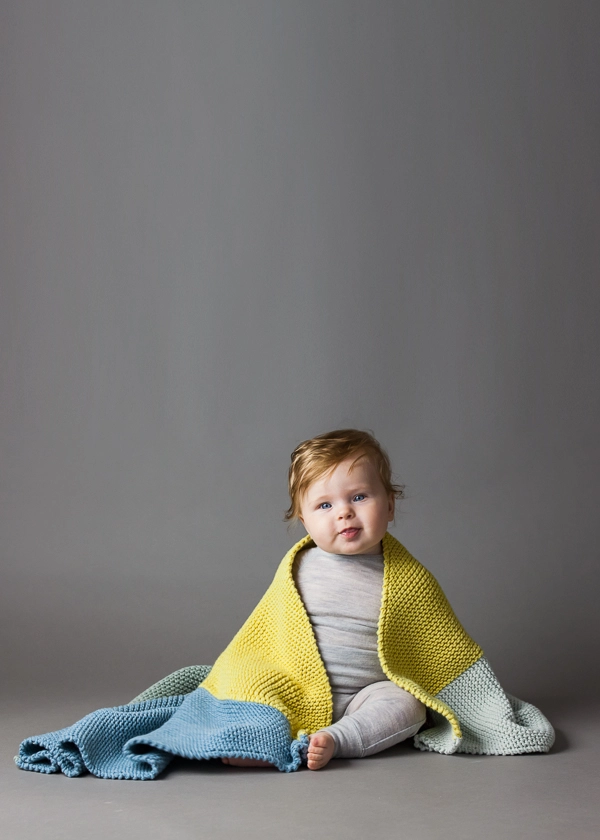 A blend of 50% wool and 50% organically grown cotton, Campo is amenable to the shakes and spins of a cold, gentle machine wash. It is also incredibly soft and cozy, smooth and beautiful. Knit here at 3.5 stitches to the inch in squishy garter stitch, it is super speedy, too!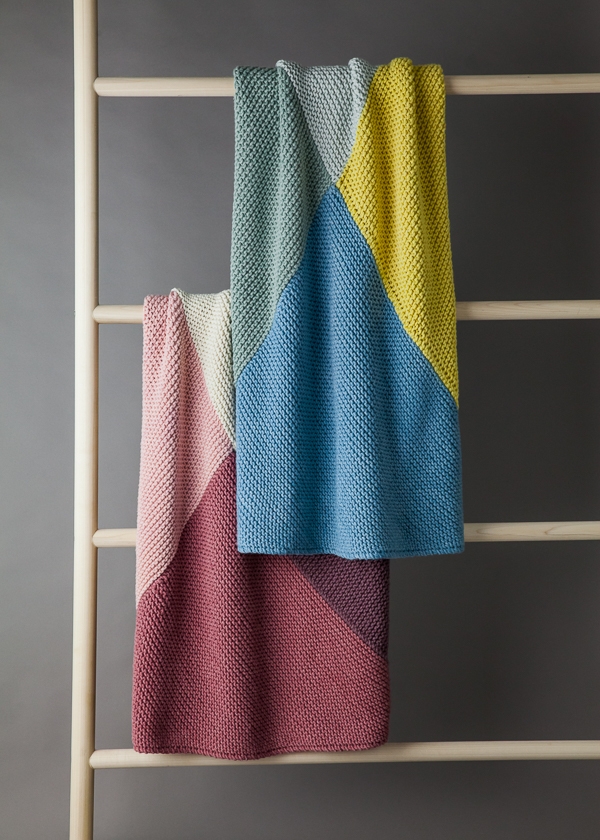 The Four Points Blanket pattern remains its same clever self (although, because at a bigger gauge, with fewer stitches). Knit all in one piece, you pick up along each adjacent triangle in order to knit the next one and even join the final edges as you knit the fourth triangle. Bottom line? No sewing!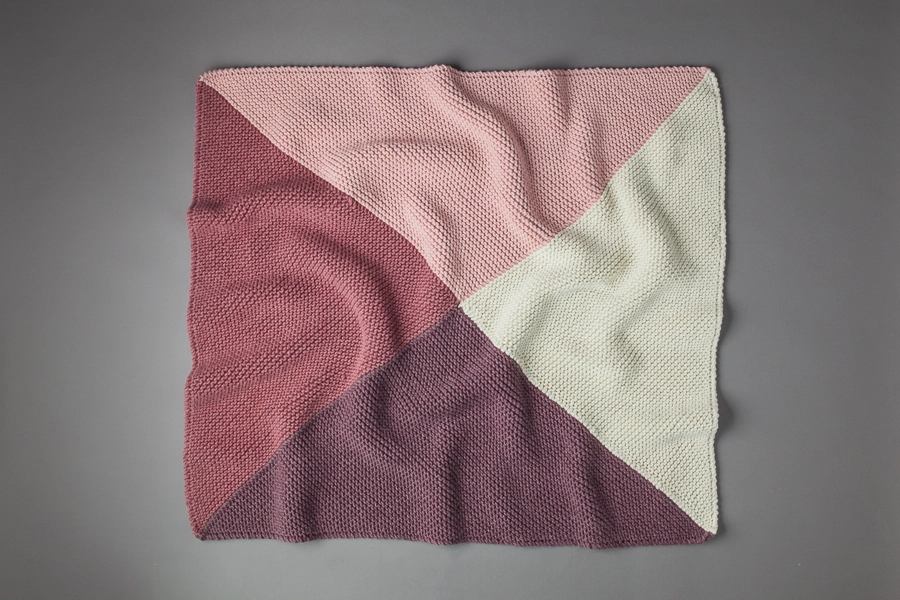 To cast on, pick up a Four Points Blanket In Campo Bundle. It comes with eight skeins of gorgeous Campo and is available in four pretty palettes, including these two here: Tea Rose (above) and Cabana (below). Pick your favorite for your favorite baby… Or your favorite chair!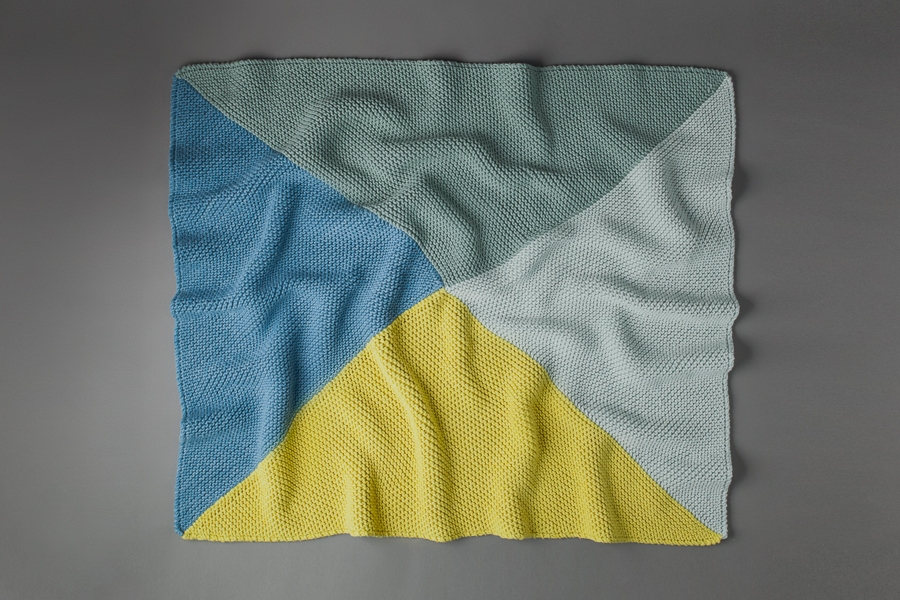 Originally designed for Purl Soho by Kristina McGowan. Knit up in this yarn and these colors by Rickie Painter.
Share your progress + connect with the community by tagging your pics with #PurlSoho, #PurlSohoBusyHands, #PurlSohoFourPointsBlanket and #PurlSohoCampo. We can't wait to see what you make!
Materials
Our Four Points Blanket In Campo Bundle includes…
8 skeins of Purl Soho's Campo, 50% wool and 50% organically grown cotton. Each skein is 120 yards/ 100 grams; approximately 960 total yards required. The bundles shown above are…

TEA ROSE (top left, we used this palette for one of our samples)

Color A: Autumn Hellebore; Color B: Fresco Red; Color C: Rosa Rose; Color D: Heirloom White

CABANA (top right, we used this palette for our other sample)

Color A: Corsica Yellow; Color B: White Sage; Color C: Eucalyptus Green; Color D: Grotto Blue

DUNE (bottom left)

Color A: Wild Toadstool; Color B: Heirloom White; Color C: White Sage; Color D: Corsica Yellow

SPLASH (bottom right)

Color A: Heirloom White; Color B: Weathered Blue; Color C: Grotto Blue; Color D: Renaissance Blue
NOTE: We used full skeins of all the colors in this blanket. To avoid running short, please double check your gauge, be conservative with tails, and recycle the yarn from your gauge swatch if you knit one!
NOTE: The Four Points Blanket In Campo Bundle is no longer available.
You'll also need…
Gauge
14 stitches and 28 rows = 4 inches in garter stitch
Size
Finished Dimensions: Approximately 35 x 35 inches
Pattern
NOTE: An earlier version of this pattern used a cast on of 88 stitches, but some customers were running short with just a few stitches to go! We have since updated the pattern to have a shorter cast on and use a bit less yarn.
Follow along with our original Knit Four Points Baby Blanket pattern, except for this version, cast on 86 stitches with Color A and when picking up stitches for Triangles 2, 3 and 4, pick up and knit just 86 stitches. Easy!