Tidy mitered corners, super soft garment-dyed cotton, and a rainbow of colors make our Classic Mitered Corner Napkins our favorite dinner guests!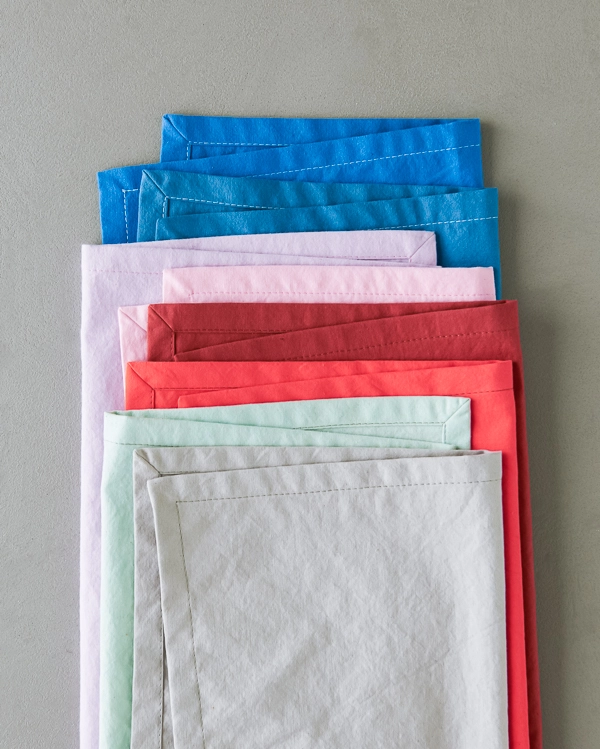 With all the effort we make to put food on the table, mealtime certainly deserves a little regalia. Here, handmade hems and mitered corners imbue homemade warmth, while our Spectrum Cotton lends a beautiful custom palette.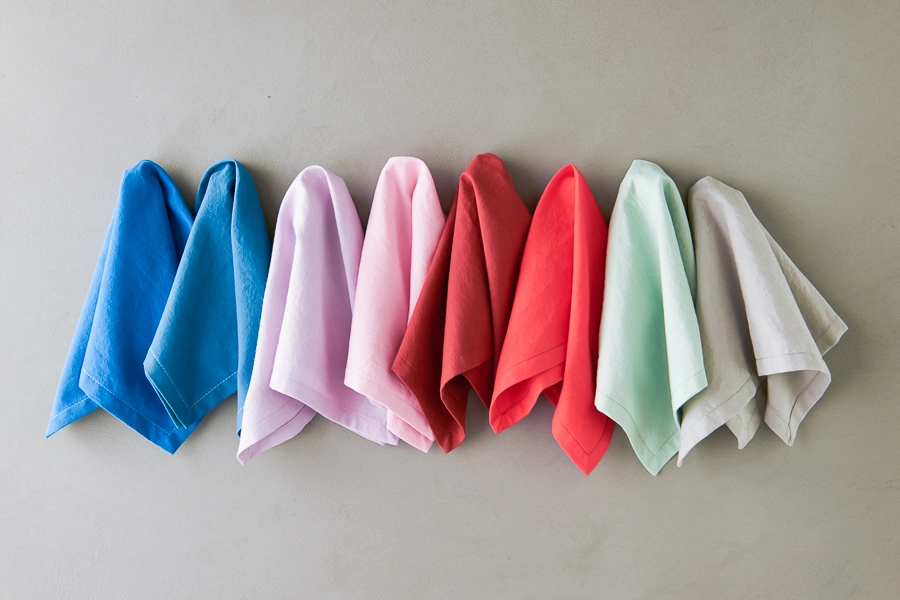 Choose from 46 Spectrum Cotton colors to really home in on the ones that suit your home, spirit, and likely dinner companions. It's fun to think about assigning napkins to your guests: Orange Coral for your aunt with the big earrings and infectious laugh, Lilac Blossom for your friend with the sweet tooth, and Pacific Blue for your cousin who just flew in from LA!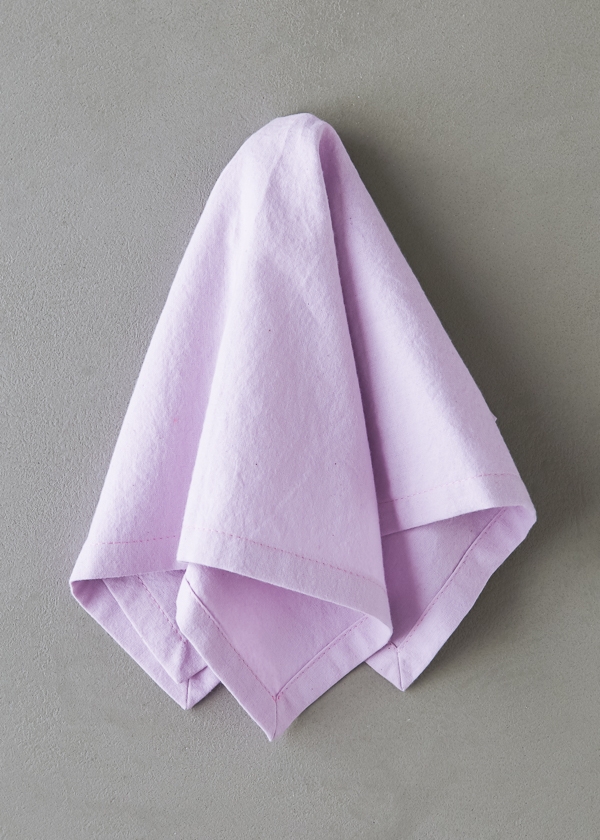 Classic as classic gets, but wonderfully personal, too… Get sewing!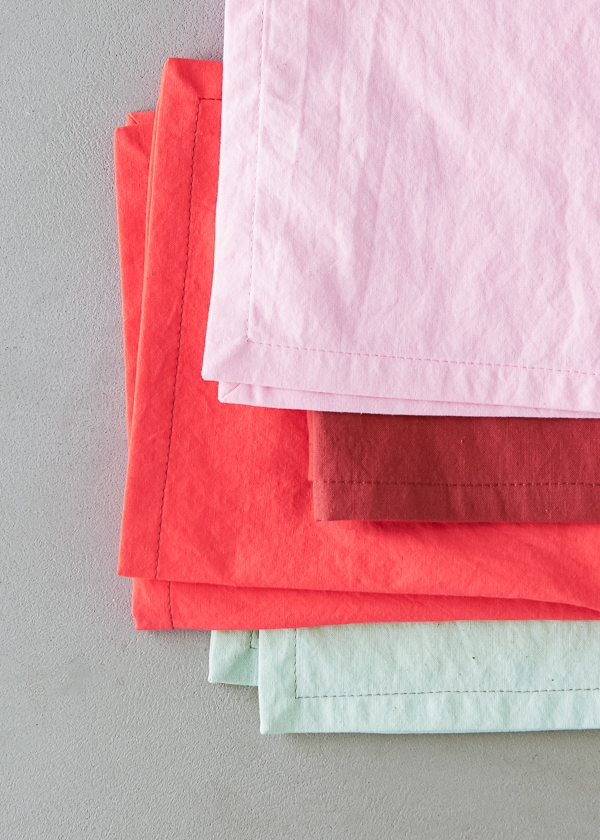 Originally designed for Purl Soho by Molly Schnick.
Materials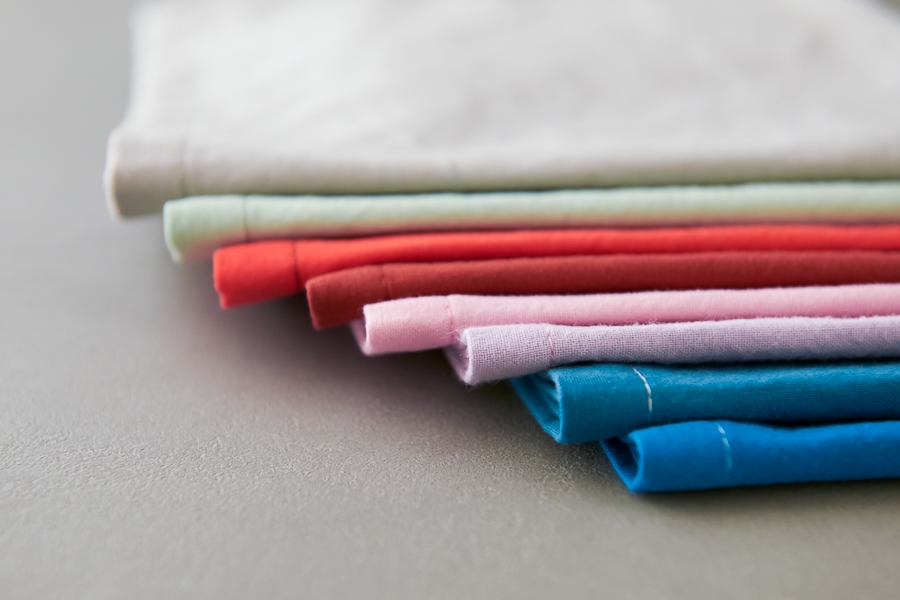 To make 2 napkins, you'll need…
1/2 yard of Purl Soho's Spectrum Cotton. We used the colors (shown above from top to bottom) Orchid Gray, Duck Egg Blue, Orange Coral, Terra Cotta, Pink Tulip, Lilac Blossom, Pacific Blue, and Cobalt Turquoise.
Purl Soho's Organic Cotton Sewing Thread. We used the color 4832 with Orchid Gray and Duck Egg Blue, color 4828 with Orange Coral and Terra Cotta, color 4809 with Pink Tulip and Lilac Blossom, and color 4814 with Pacific Blue and Cobalt Turquoise.
NOTE Each 1/2 yard of Spectrum Cotton yields two 15 x 15 napkins. To eke out three napkins that measure 13 x 13 inches, cut the fabric into 15 x 15-inch squares rather than 17 x 17-inch squares, as instructed in the original pattern.
You will also need…
Size
Finished dimensions: 15 x 15 inches
Pattern
For the free pattern, please visit our original post here.