Simple but very special, our Mulberry Merino has a smart spin, a sumptuous feel, and a gentle luster. It is this shine that gives Mulberry Merino such depth and richness, making it one of our favorite yarns for color play!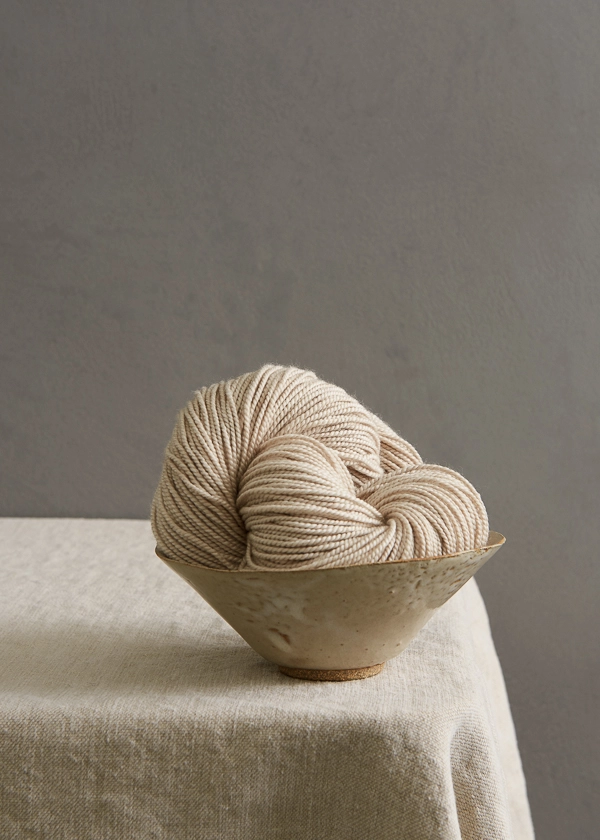 This season we've added nine gorgeous new colors to the Mulberry Merino family, starting with subtle Wheat Flour, above. A little oat-ier than cream but paler than beige, it radiates a warm light that couldn't be more elegant.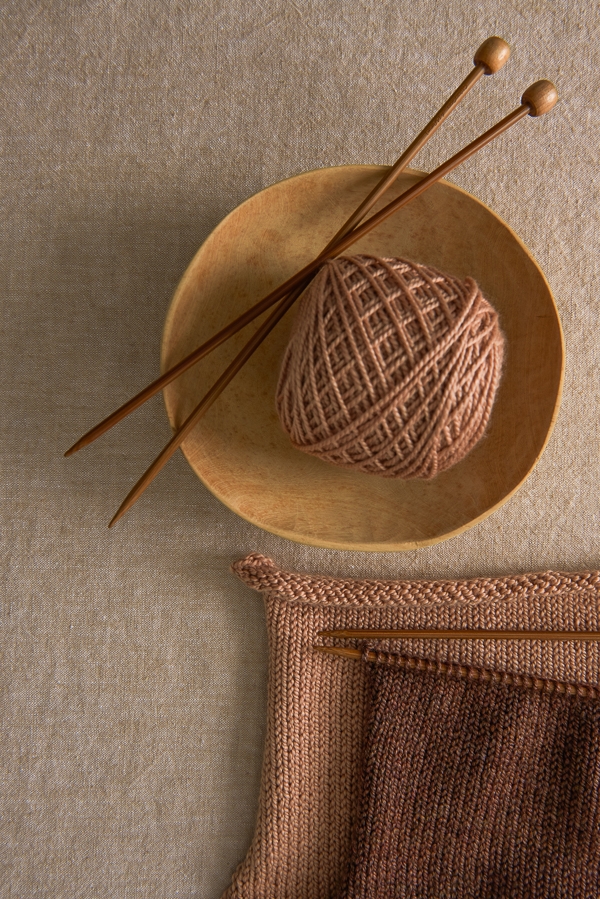 Apricot Tea and Baby Fawn, above, add a nutty, earthy tone to the palette. Like colors from a sun-dappled forest, these feel alive with nature's pulse. Apricot Tea is a dusty peach with an inner glow, while Baby Fawn is a beautiful rosy, coppery brown.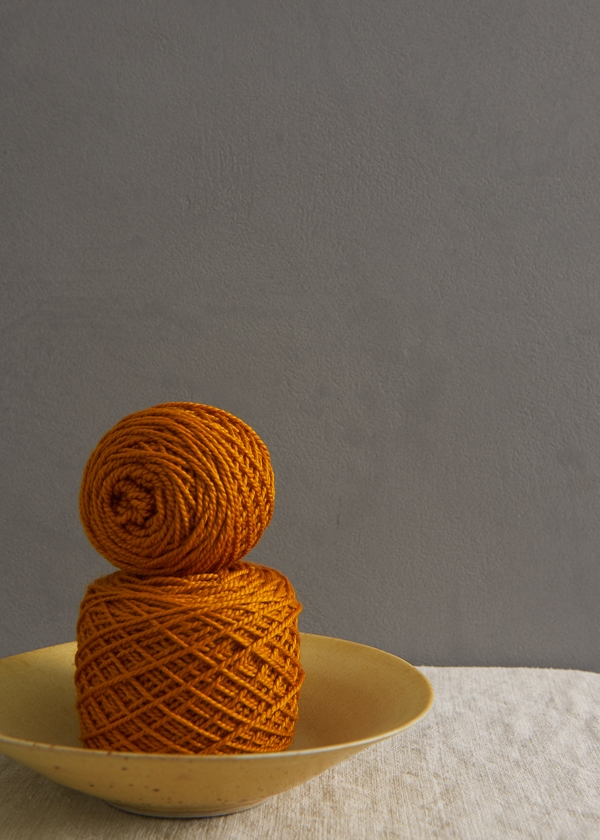 Turmeric Yellow brings spice. Incredibly rich and luminous, this deep yellow, teetering on orange, adds flavor to colorwork or makes a delicious dish on its own.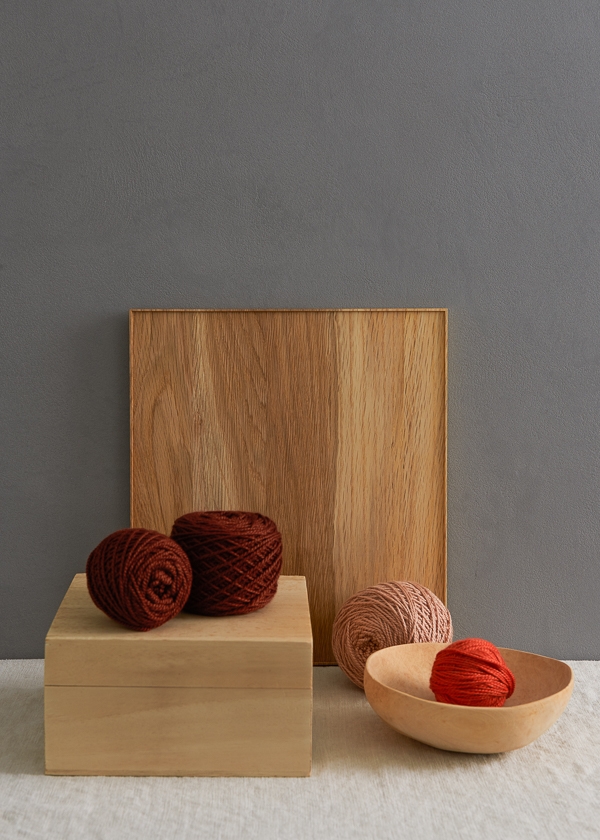 And we welcome three new colors come from the red region of the color wheel: Peony Pink, Persimmon Orange, and Burnt Sienna. They range from demure to brazen, but each is perfectly lovely.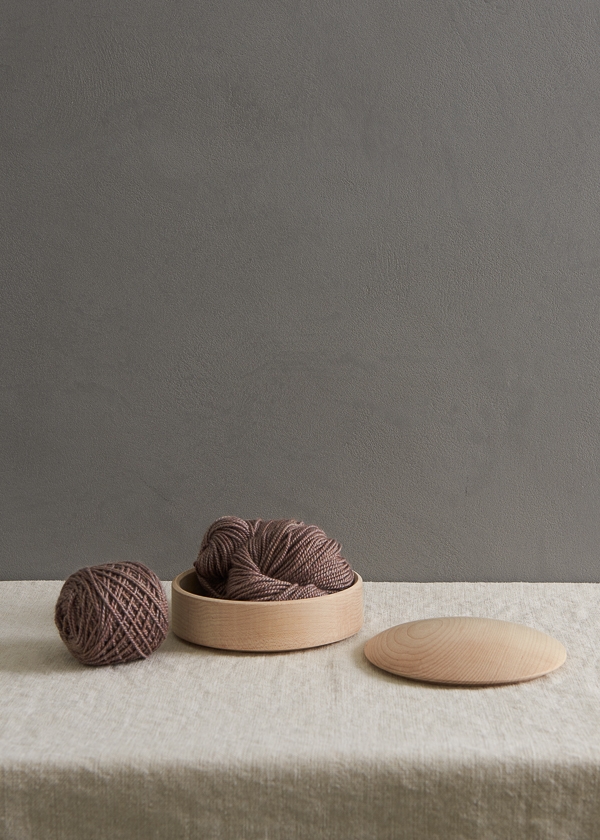 Peach Stone, above, and Field Mouse, below, round out the world of complex, borderless neutrals. Peach Stone brings purple overtones to peachy-brown, while Field Mouse achieves just the right balance of warmth and clarity.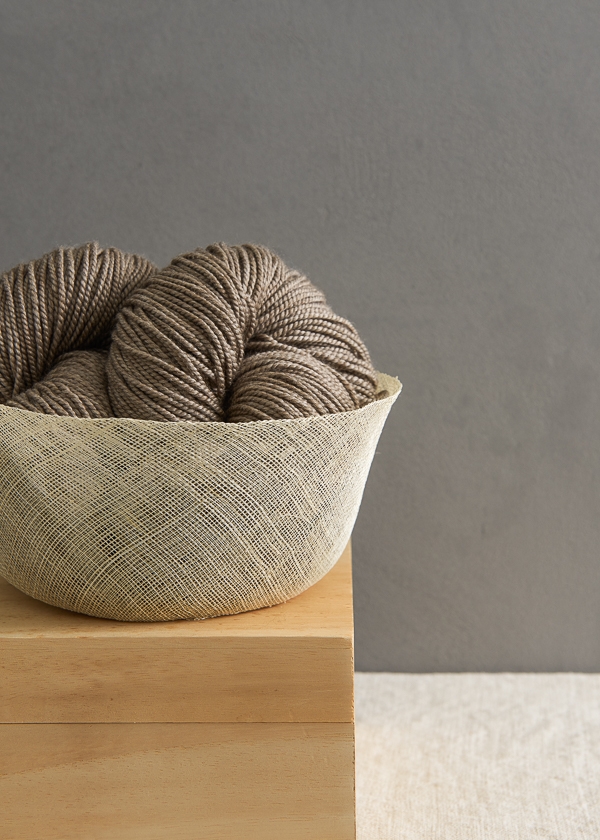 Together, these new colors are subtle and sophisticated, elusive and evocative. They are shells from your favorite shore, blossoms from your favorite garden, notes from your favorite song. Enjoy each and every one!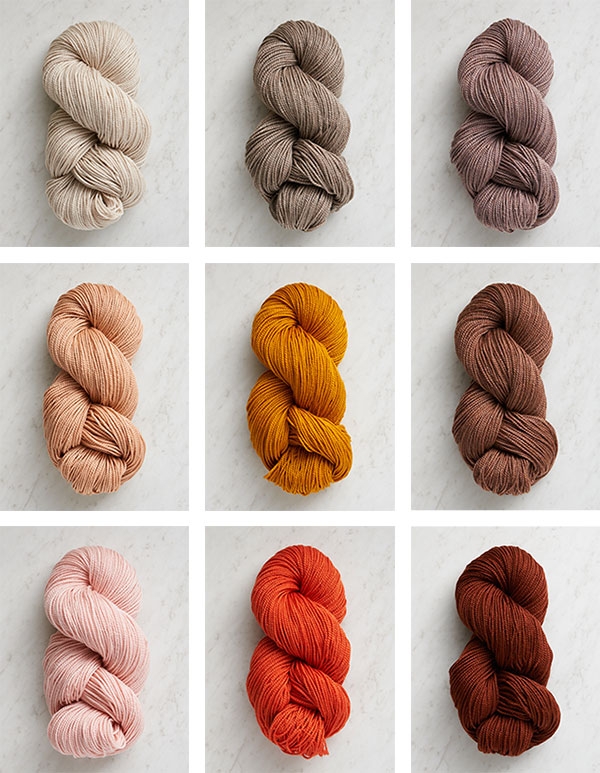 Our classic Top-Down Turtleneck Cardigan is gorgeous in Baby Fawn, but would be just as amazing in any of our Mulberry Merino colors. Browse them all here!