Close to my house growing up there was a small, abandoned jewel-box of a train depot that my sister and I called the "Bunny House." We imagined that it was the Easter Bunny's off-season home, and even now that I'm the one filling baskets and hiding eggs, I still conjure those childhood daydreams of an enchanted white bunny gathering her Easter supplies from the train depot. And in these fantasies she is almost definitely carrying a basket full of these Heirloom Wool Easter Eggs!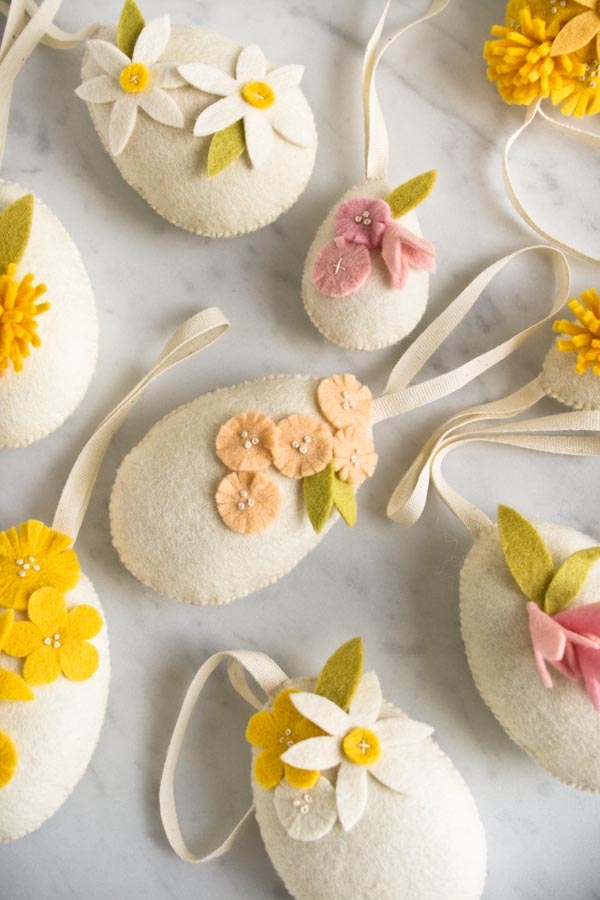 Our Easter Eggs celebrate the season with embroidered wool felt flowers and beautiful details, and you can make your very own with Purl Soho's Heirloom Wool Easter Eggs Kit, no magical bunnies required! It is available in two pretty palettes: Magnolia, a collection of soft pastels, and Zinnia, a bouquet of happy brights.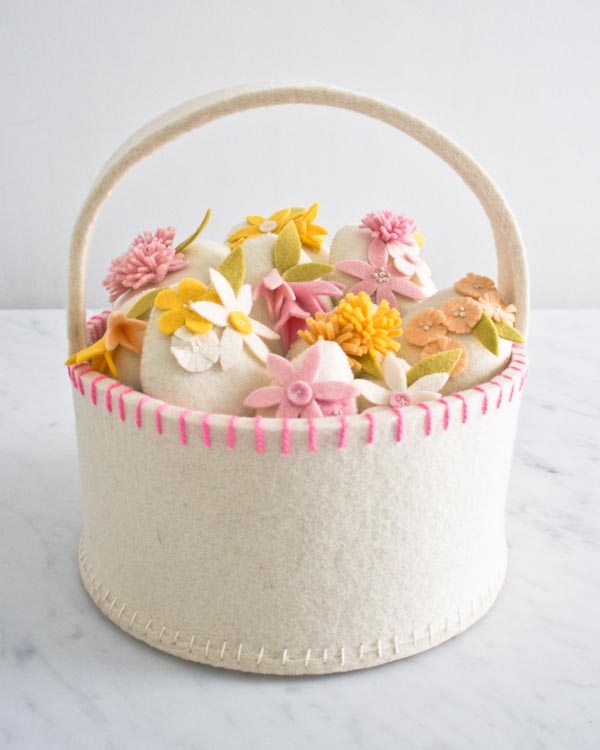 Whether your Heirloom Wool Easter Eggs hang from a spring branch or nestle inside a basket or are in the tiny paws of the Easter Bunny herself, they are sure to harbinger a very happy spring! -Corinne
P.S. Want to make the basket too? The free pattern for our Super Simple Felt Easter Basket (pictured above) is available here.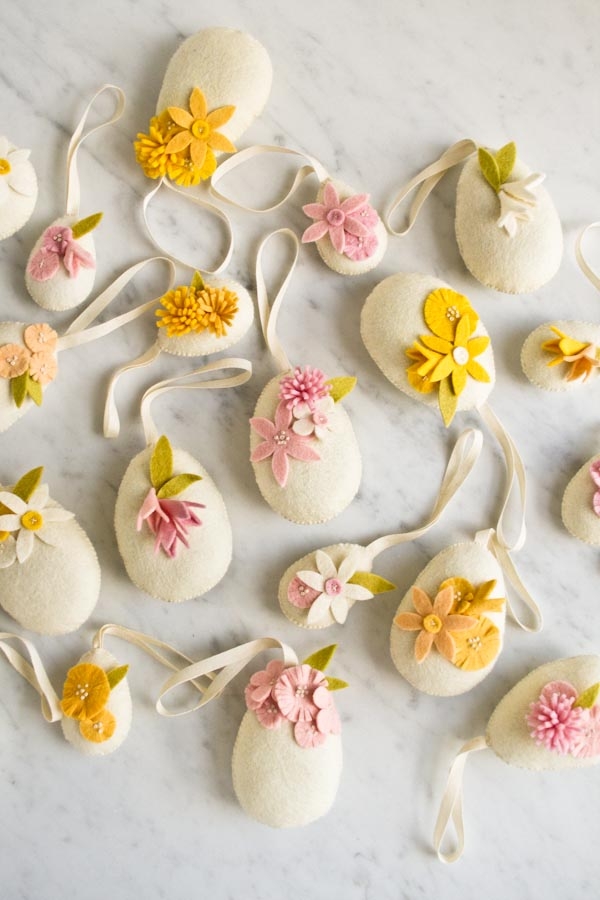 Materials
Our Heirloom Wool Easter Eggs come in two palettes. For the supplies to make at least 20 Eggs in two sizes, you will need…
Main Color: Two 18 x 18-inch pieces of 100% wool felt in Ecru
Contrast Colors: Six 6 x 9-inch pieces of 100% wool felt in 6 colors

Magnolia (above left): One piece each of Sunshine, Baby Pink, Bubblegum, Apricot, Wheat, and Leaf
Zinnia (above right): One piece each of Lime, Bright Yellow, Sun, Bright Pink, Dark Orange, and Coral

Cotton sewing thread to coordinate with the Main Color
1 skein of embroidery floss
An embroidery needle
Stuffing
An erasable fabric marker
Cotton ribbon for hanging
A Pattern and cutting templates
Please Note: The Heirloom Wool Easter Eggs Pattern is no longer available for purchase. For assistance, please contact us at

customerservice@purlsoho.com

.
Size
Small Eggs: 2 ¼ x 1 ¾ inches
Large Eggs: 3 ½ x 2 ½ inches
Pattern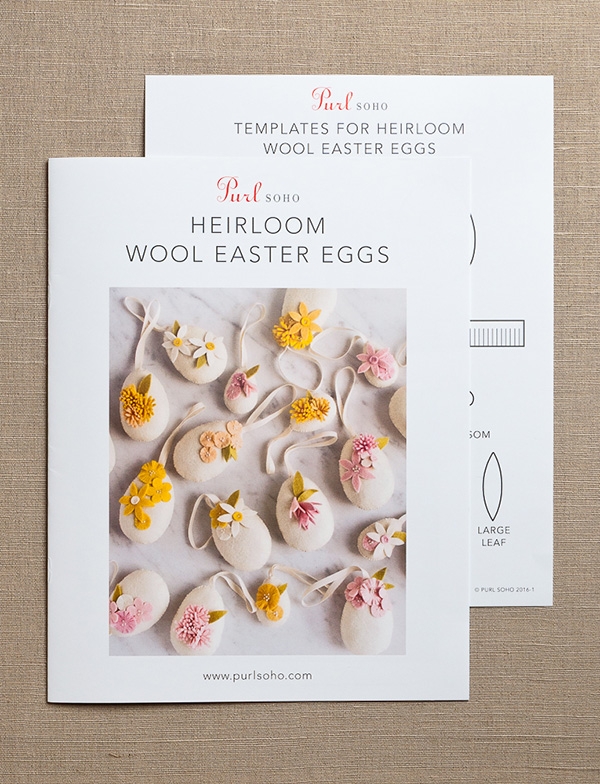 The Heirloom Wool Easter Eggs Pattern is available as a PDF download with templates.