I love the tradition of a layette, a little bundle of necessities to prepare a newborn for its first few months. And even more, I love the idea of sewing it myself!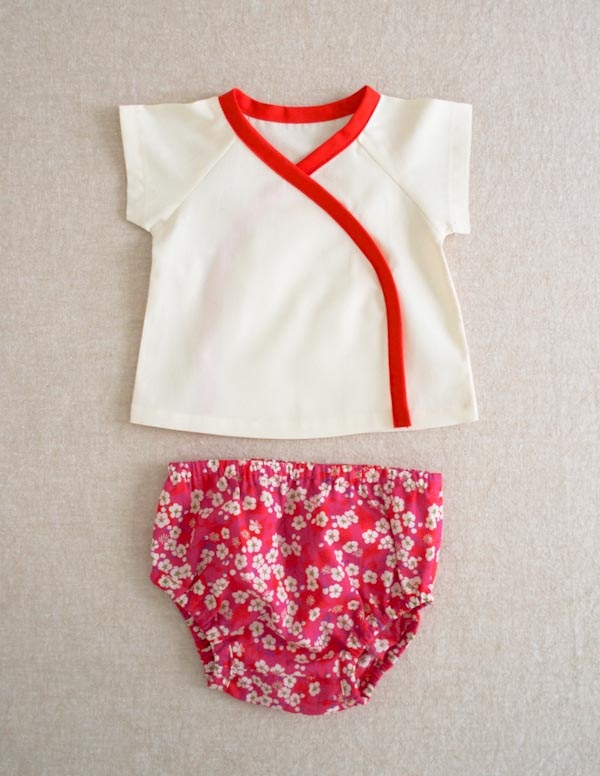 For this Sewn Layette, I designed a handful of useful pieces that together make a perfectly adorable first wardrobe. And because I'm a mom myself and I know that sometimes cute alone doesn't cut it, I've made sure this Layette is equal parts precious and practical.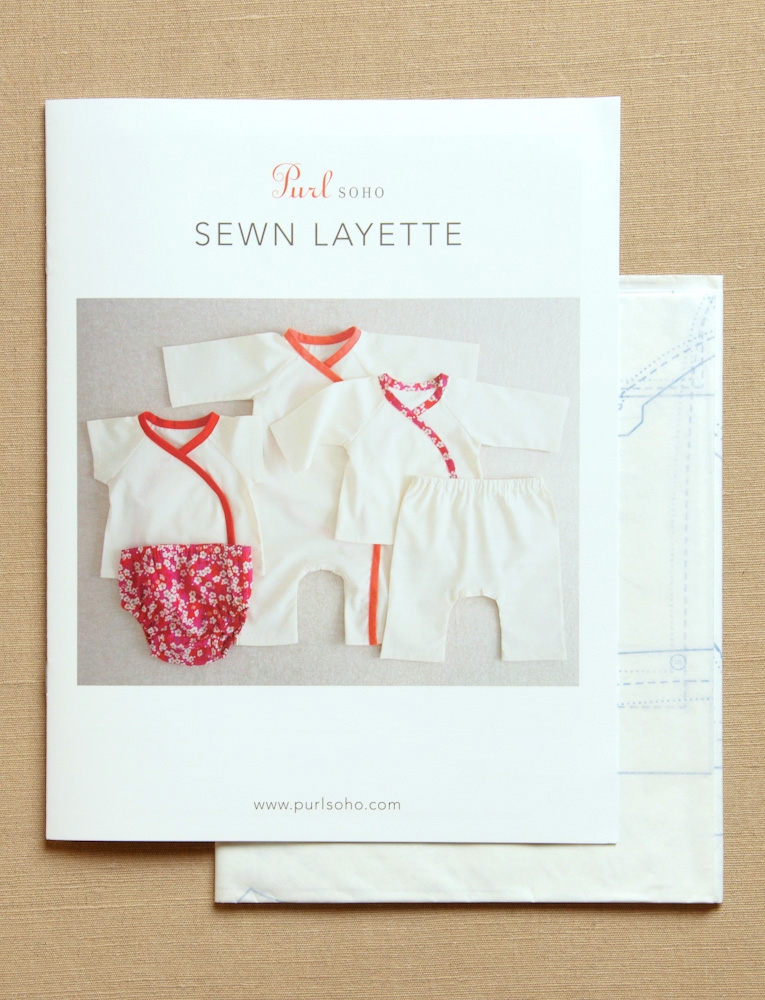 Sewn Layette Pattern includes detailed instructions for three sizes (from newborn to 6 months) of four basic wardrobe pieces: Bloomers, Pants, and a cross-over Shirt and Romper (both with short and long-sleeve variations). The whole set is ripe for mixing and matching, so whether you're making one special piece or two of everything, baby is sure to look super sweet! -Corinne

Update: New Fabric
March 10,  2016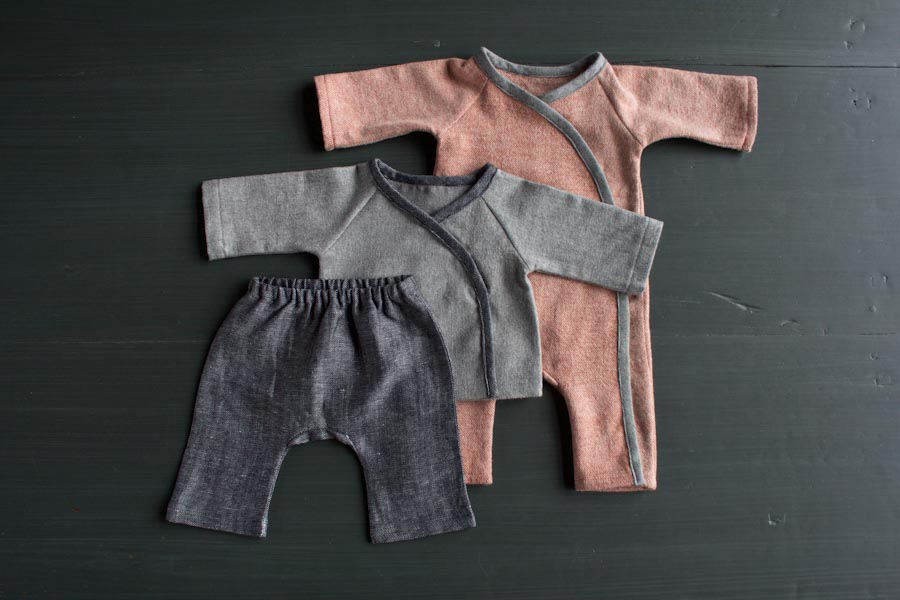 We've sewn up a new version of this classic pattern in Robert Kaufman's irresistibly soft Shetland Flannel. Click right here to read all about our Sewn Layette in Cozy Flannel!
Materials
Shirt
Pants
Romper
Bloomers
Sizes
Newborn (0-3 months, 3-6 months)
To fit a baby whose weight is 11 (14, 17) pounds and whose length is 22 (24, 26) inches.
Notes
For the Shirt, Romper, and Bloomers you may use prepared bias tape or make your own. If you are making your own bias tape, you will need ½ yard of additional fabric and a 25mm bias tape maker. For detailed instructions on how to make your own bias tape, visit our Making Single Fold Bias Tape Binding tutorial.
All samples are shown in the Newborn size.