Our Easy Drawstring Bags are easy in so many ways: Easy to make with a simple construction and the gridlines of Purl Soho's beautiful Linen Grid guiding your on-grain cuts. And they make life easy, too, with their power to tidy and organize suitcases and purses, cupboards and drawers!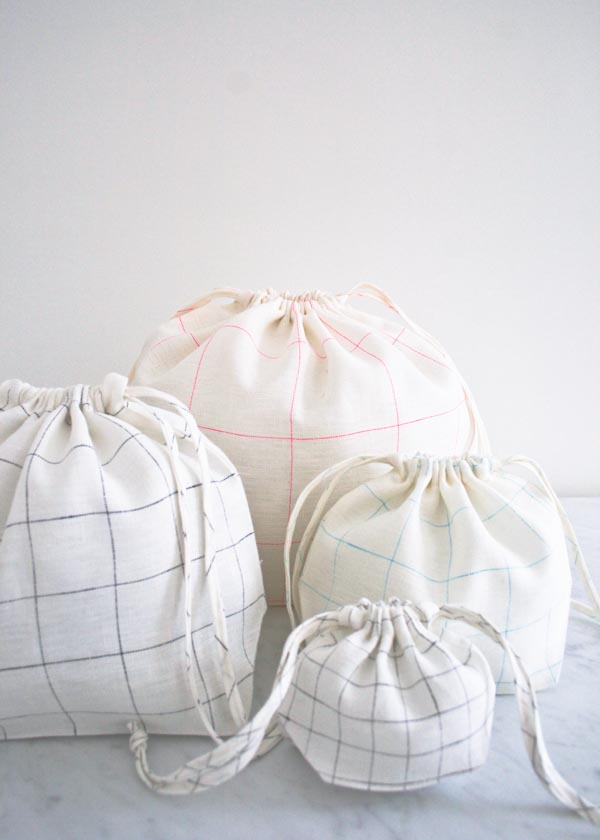 For this version of our Easy Drawstring Bags we used our new Linen Grid fabric for the bag itself and also to create the drawstrings that pull the whole thing together. In Linen Grid, the finished look is crisp and modern!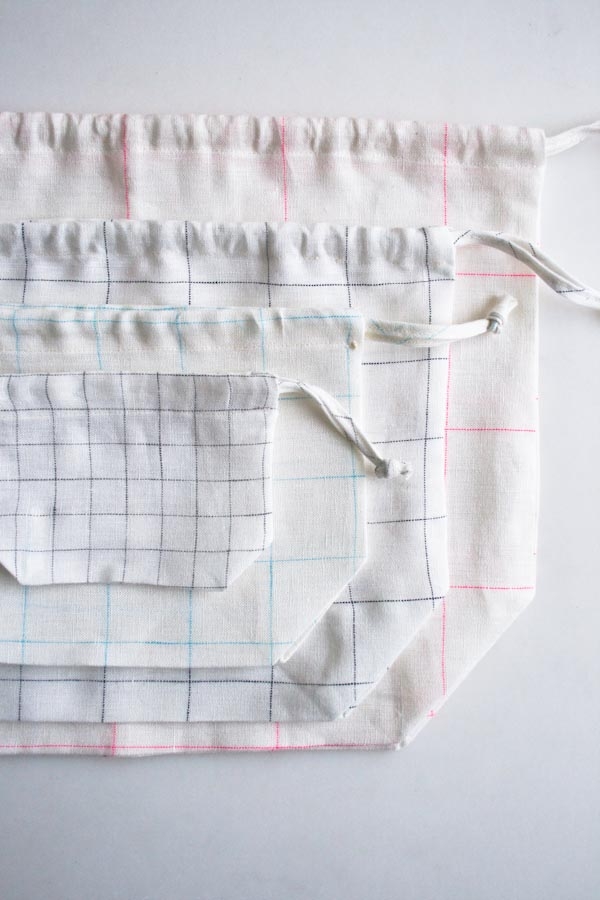 To make your own set of bags just follow the original Easy Drawstring Bag Pattern, using the materials listed below and the special bias tape instructions, also below. -Molly
Materials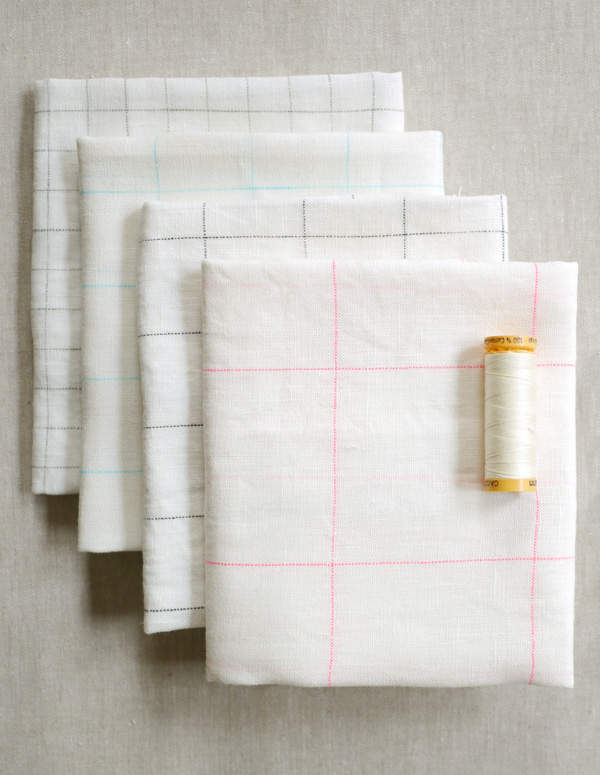 To make a set of four bags sizes x-small (small, medium, large)  you'll need…
Pattern
For the full pattern, including step-by-step photos and lots of tips, visit our original Easy Drawstring Bag post!
Bias Tape Instructions
If you have never made your own bias tape, please visit our Making Single Fold Bias Tape Binding Tutorial. After making 2 (2, 2, 3, 3) yards of the tape as instructed, fold it in half lengthwise (so that the two folded sides meet) and edgestitch the folds together down the entire length of the bias tape. The sewn-together tape is now what the pattern refers to as the "trim." Cut it, thread it through the drawstring channels and tie a knot in each end, all as described in the Easy Drawstring Bag pattern.