Our classic Lap Duvet is one of the easiest and most satisfying projects we know. It's fluffy, soft and just right for hunkering down on the couch. A Lap Duvet is also the perfect use for a few yards of absolutely beautiful fabric!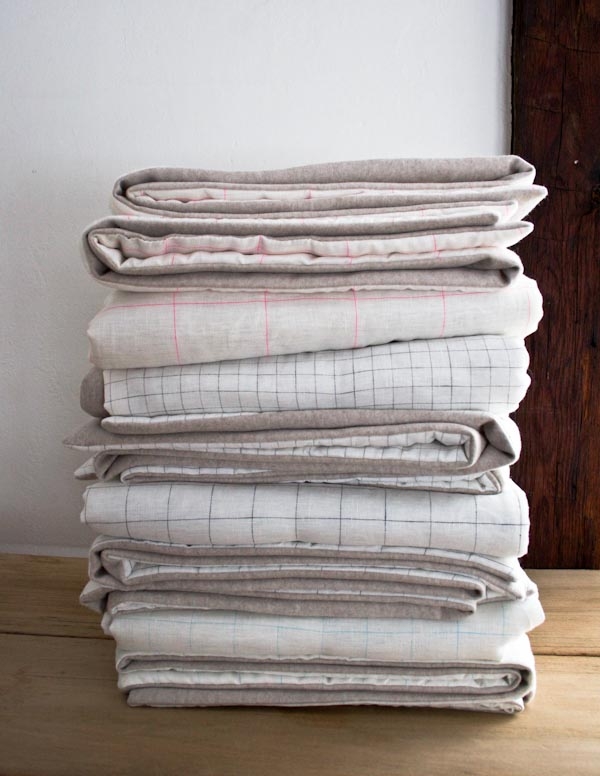 This season we're giving this old friend a whole new look. Purl Soho's crisp and cool Linen Grid on one side and decadently soft and cozy Lana Cotta Canberra wool on the other, we can't think of a more winning combination or a better couch companion!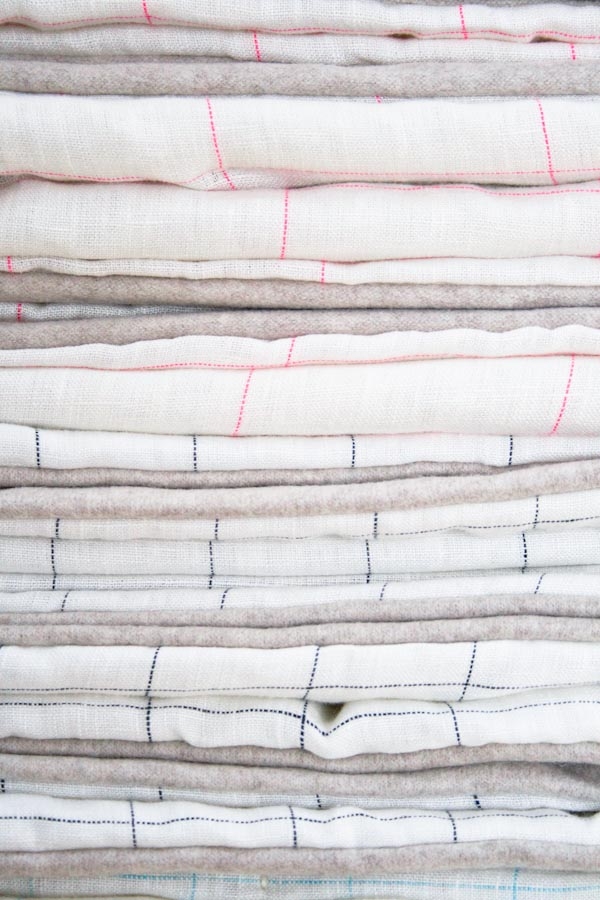 To make your own Lap Duvet in Linen Grid and Lana Cotta Canberra just follow our original Lap Duvet Pattern using the materials listed below, then hit the couch! -Molly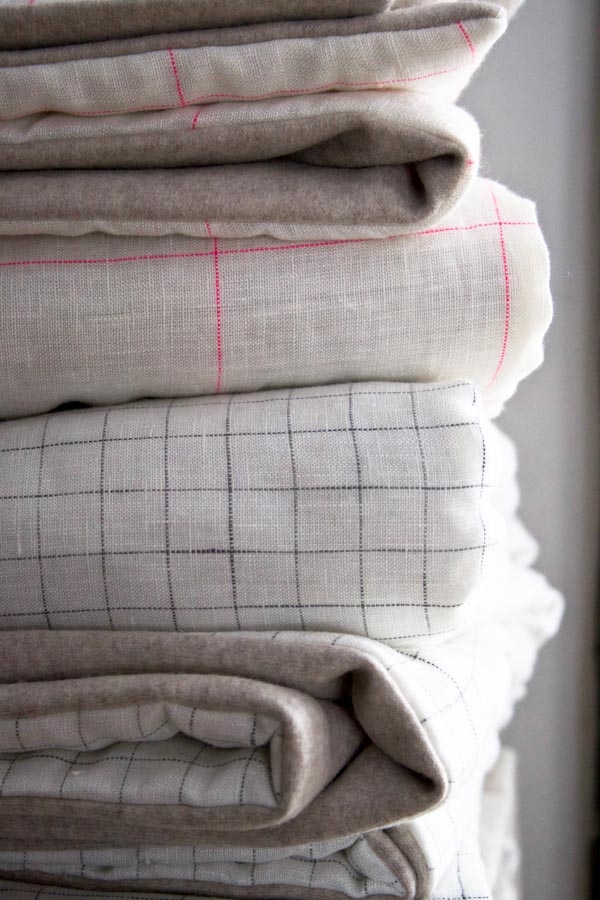 Materials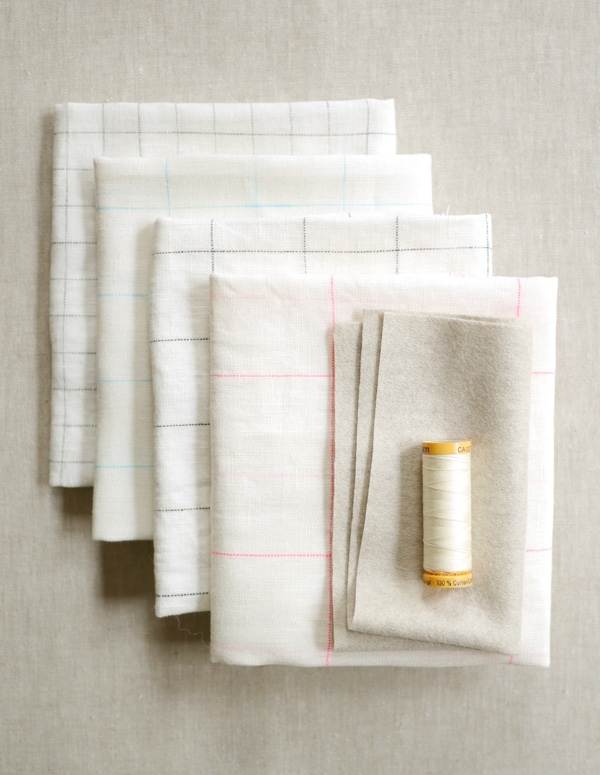 To make one 53 x 58-inch Lap Duvet…
1 ¾ yards of Lanecardate's Lana Cotta Canberra. We used the color Oatmeal.
1 ¾ yards of Purl Soho's Linen Grid. We made a Lap Duvet in each of Linen Grid's four colors. Choose your favorite!
Please note: We have sold every last bit of our limited-release Linen Grid. As substitutes, we encourage you try our Daily Linen, Handkerchief Linen or Watercolor Linen, all suitable in weight and in a stunning palette of colors!
Twin-sized Quilter's Dream's Dream Wool Batting
A 110-yard spool of Gutermann's Cotton Thread in color 1040
Pattern
For the full pattern, including step-by-step photos and lots of tips, visit our original Lap Duvet post!