It seems only proper to celebrate the newest member of the Purl Soho family (our beautiful Linen Grid) with my favorite project for new members of my own family: Baby Pants. Linen Grid's spare beauty and heirloom-quality linen make these Baby Pants perfect for new members of any family!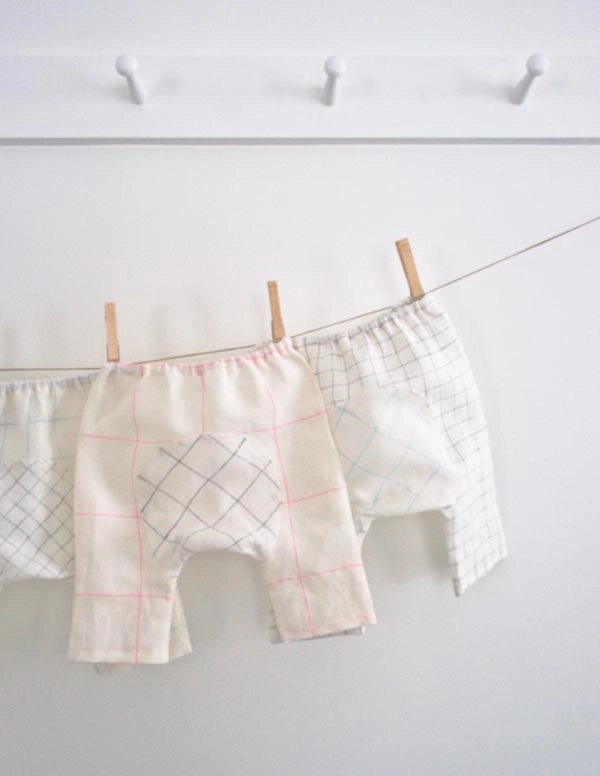 I had such a blast sewing up this pile of Baby Pants, mixing and matching Linen Grid's different scales and colors. And in a departure from the original pattern, I cut this "diaper gusset" on the bias, making the interplay of fabrics all the more…well, playful!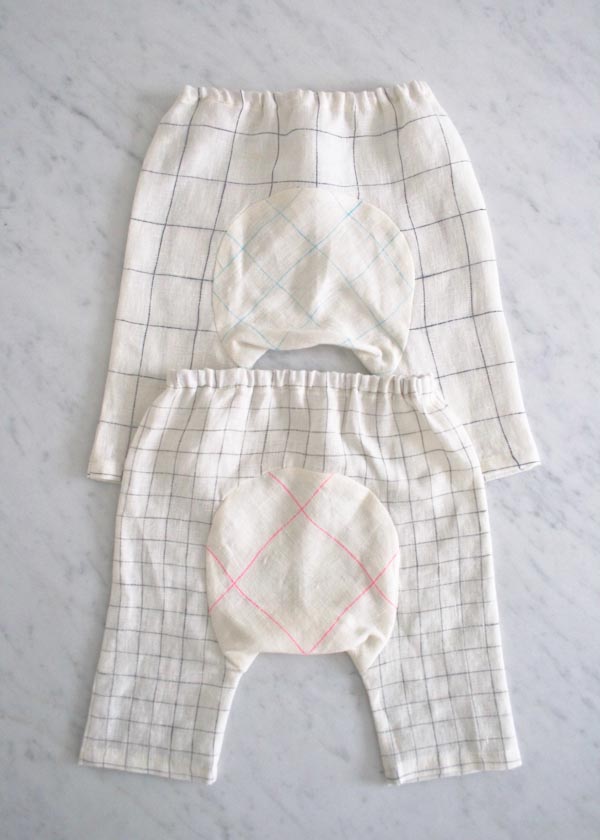 To welcome the newest member to your family with a stack of Baby Pants in Linen Grid, get a list of materials and bias-cut gusset instructions here, and just follow along with my original free Baby Pants Pattern!–Corinne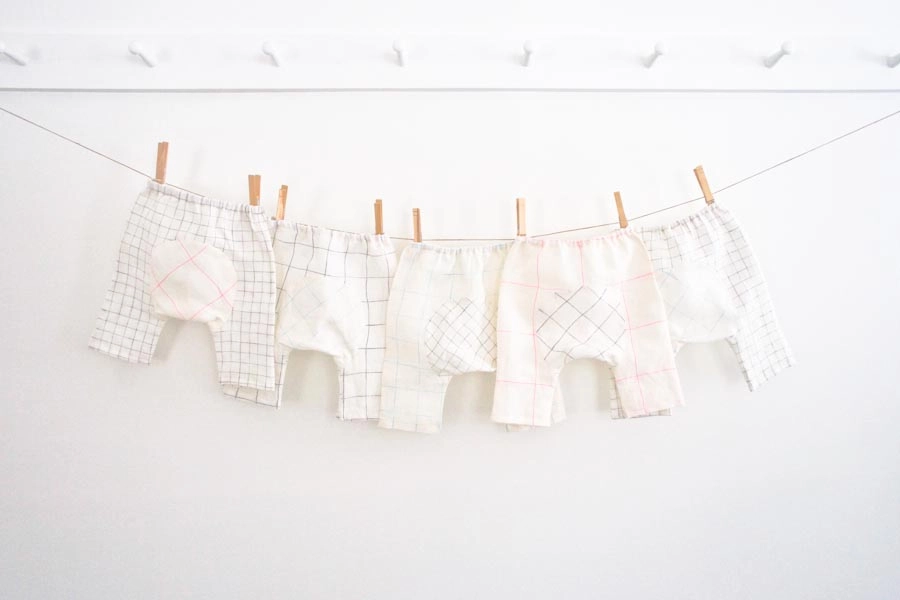 Materials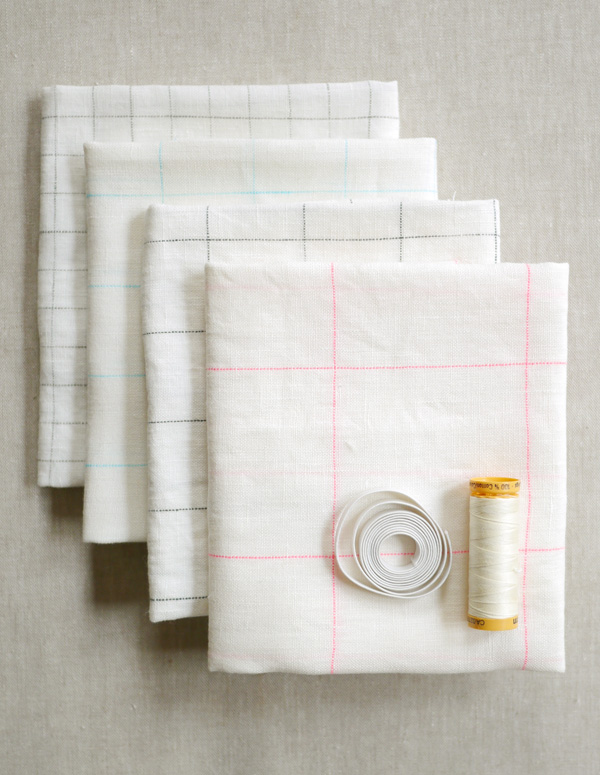 To make one pair of Baby Pants with a contrast gusset you will need…
It may be helpful to know that 1 yard of fabric is enough main fabric for 3 pairs of Pants; 1/4 yard is enough for lots of gussets; and 1 yard of elastic is enough for 2 pairs of pants.
To make the 5 pairs of pants you see here, we used 1/2 yard of the Linen Grid in the colors Glacier Blue/Heirloom White, Dark Graphite/Classic White, and Super Pink/Heirloom White, plus 1 yard in Silver Gray/Classic White.
Sizes
To fit 0-3 months, 3-6 months and 6-9 months.
Pattern
For the full pattern, including step-by-step photos and lots of tips, visit our original Baby Pants post!
Cut the Gusset on the Bias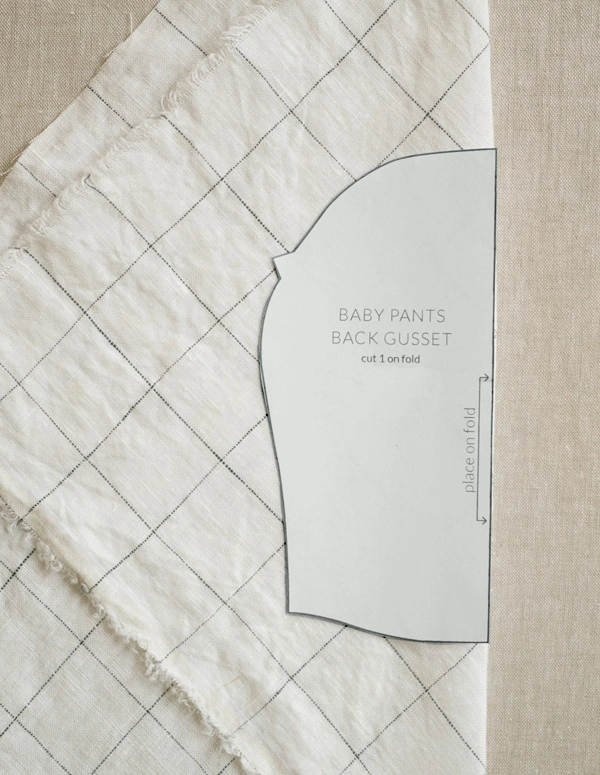 Before you cut the Gusset piece, fold the fabric on the bias. The grid pattern of the fabric makes this easy. The fold should run diagonally through the squares of the grid. Place the template along the folded edge of the fabric and cut around the template.