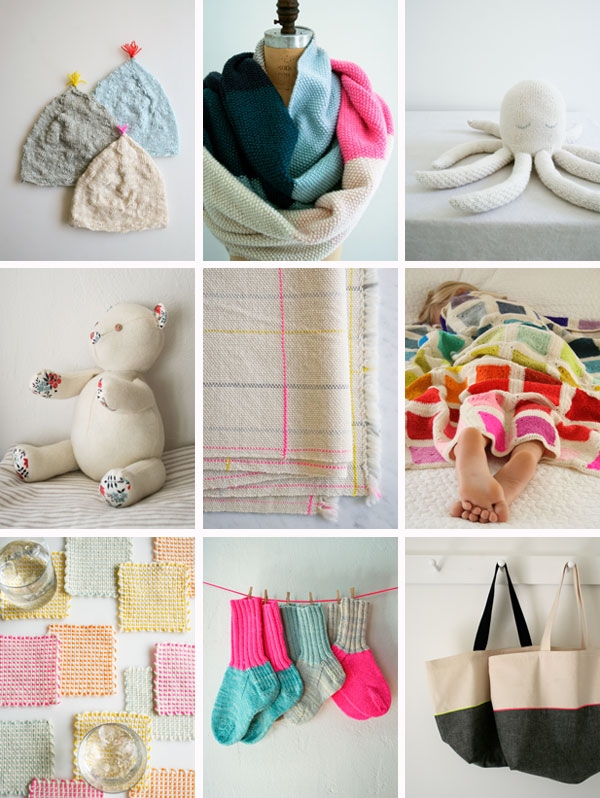 Maybe over the past year you've felt inspired by a project here on the Purl Bee, some little knit socks perhaps or an amazing quilt or a gorgeous cowl. And maybe now you'd like to pass that inspiration on to the crafty people you love. Sounds nice!
But what, you just give someone a pile of yarn and a web address? No! You give them a specially wrapped package of the major materials they will need, accompanied by a pretty card that pictures the finished project and gives instructions on where to go to get the free pattern! Sounds really nice!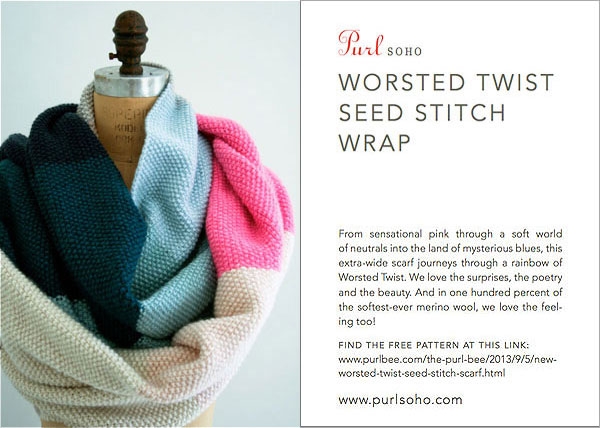 We've chosen thirteen projects to get this special treatment, and we call them our Gift Kits! Nine of them are shown at the top of this post. They are…
Top Row: Pointy Hats for Newborns, Worsted Twist Seed Stitch Scarf, and Knit Octopus
Middle Row: Wool and Liberty Teddy Bear, Woven Plaid Scarf, and Bear's Rainbow Blanket
Bottom Row: Pin Loom Coasters, Toddler Socks, and Everyday Tote
Plus four more shown below…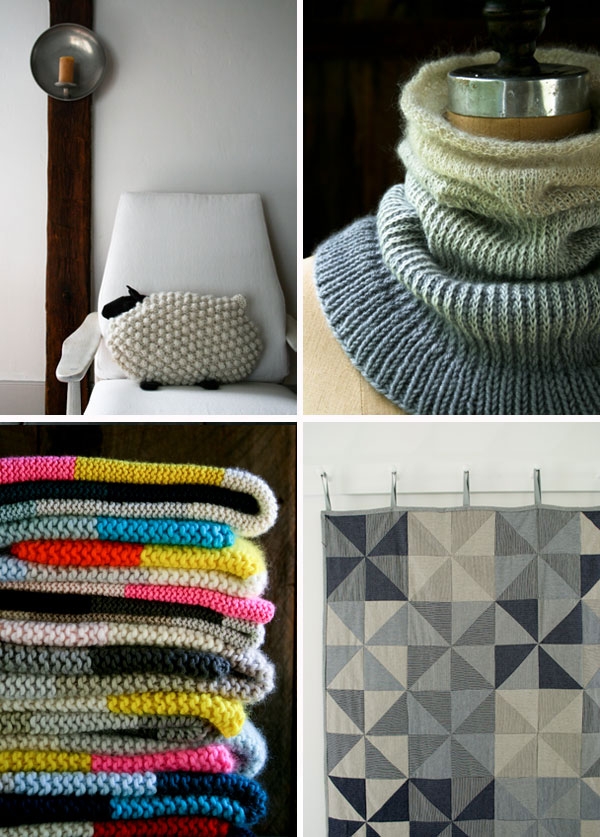 Top Row: Bobble Sheep Pillow and Ombre Cowl
Bottom Row: Super Easy Blankets and Denim Pinwheel Quilt
And to browse our entire collection of Gift Kits just click here. From knitting and weaving to quilting and sewing, from cuddly toys for tots to sophisticated wraps for women, there's so much crafty goodness to give! Happy holidays from the Purl Bee!