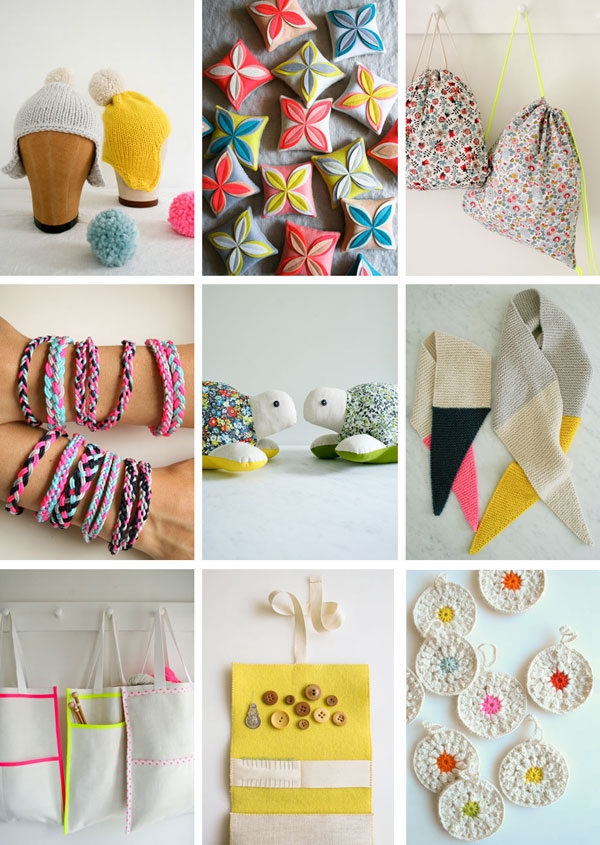 Wouldn't it be lovely if there were a parallel crafting universe where time expanded into endless hours of exuberant creative activity? And wouldn't it be especially nice if this universe would reveal itself right about now, the moment our holiday gift list is crystallizing into a very long holiday gift list?
Alas, this is a Christmas miracle that is not bound to happen, and so, we consider Plan B: a whole lot of beautiful craft ideas that don't require a warp in the time-space continuum to complete! These project ideas range from fairly quick to extremely quick, and all of them are designed to give with pride and love. Some of our favorites are pictured above. They are…
Top row: Cozy Ear Flap Hat, Felt Flower Sachets, and Liberty Backpacks
Middle row: Braided Friendship Bracelets, Myrtle the Purl Turtle, and Color Tipped Scarf
Bottom Row: Neon Inside Out Bag, Heirloom Needle Case, and Snowflower Ornaments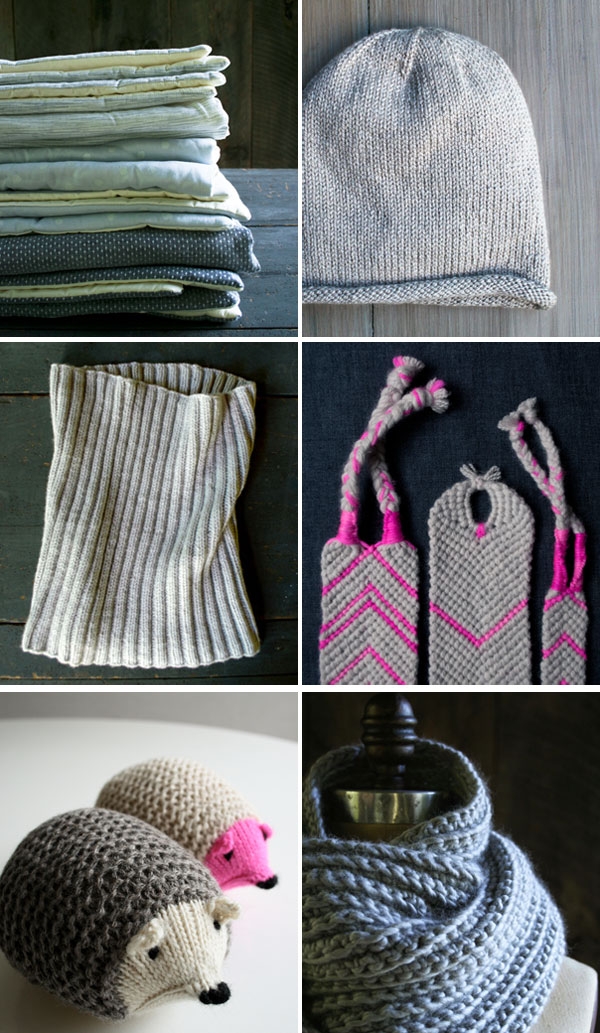 And so that no one gets left out, there are more! Pictured above…
Top Row: Hostess Lap Duvets and Purl Soho Basic Hats for Everyone
Middle Row: Lovely Ribbed Cowl in Worsted Twist and Cashmere Cuff
Bottom Row: Knit Hedgehogs and Crocheted Ribbed Cowl
A little bit of everything for everyone… We can't offer you extra hours on the clock, but some well-timed inspiration is a close second! Happy crafting!