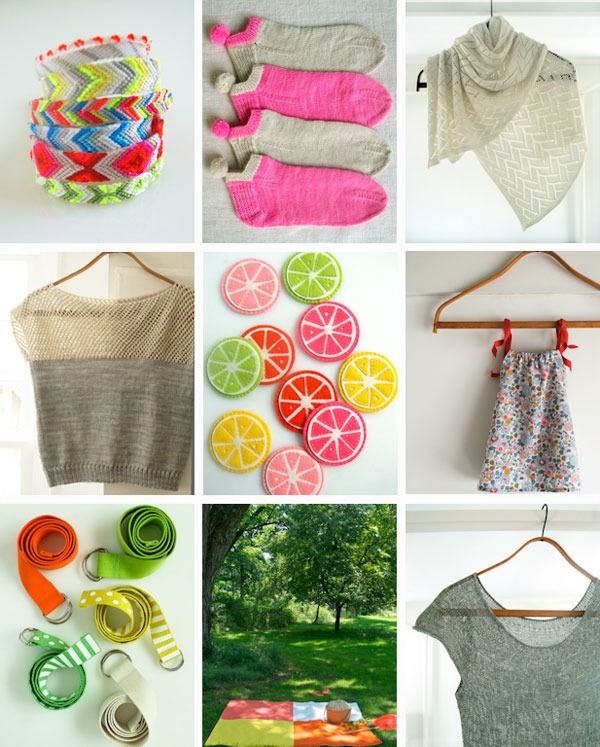 This summer we're looking forward to a relaxing season filled with picnics, fireworks, roadtrips, and of course, crafting. When it's hot and we're on the go, we say yes to portable, breezy and fun and no to hot, chunky and heavy! Here are our favorite summertime craft projects, great for the passenger seat, the pool chair, or the hammock!
Projects are listed from left to right, top row to bottom row.
Friendship Bracelets
Inspired by a childhood fashion trend, Molly's Friendship Bracelets are quite possibly the world's most perfect travel project. With just your hands and some embroidery floss, you'll be on the road to having your own stack of pretty bangles!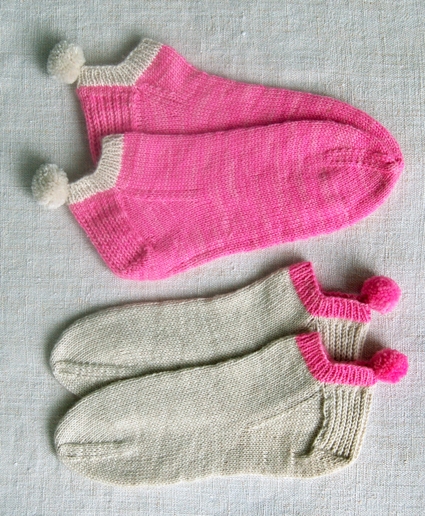 Pom Pom Socklets
These adorable Pom Pom Socklets are a fun and action-packed little project, perfect for knitting on the go. They're also a great first sock project if you're feeling up for a little summer school!
Bamboo Wedding Shawl
The very best way to make a wedding memorable is to infuse it with details that come from the heart. This Bamboo Wedding Shawl is just such an infusion! The cool drape of Habu Bamboo is especially elegant, while the simple lace pattern is utterly timeless. (And unlike the wedding dress, you'll actually wear it again!)
Cap Sleeve Lattice Top
Laura's Cap Sleeve Lattice Top is the perfect simple knit for summer lolly-gagging. Knit it up the back, over the shoulders and down the front, two seams, and you're done! Then pop it on anytime, in warmer months as a slip of a sweater and in cooler months as a layering essential!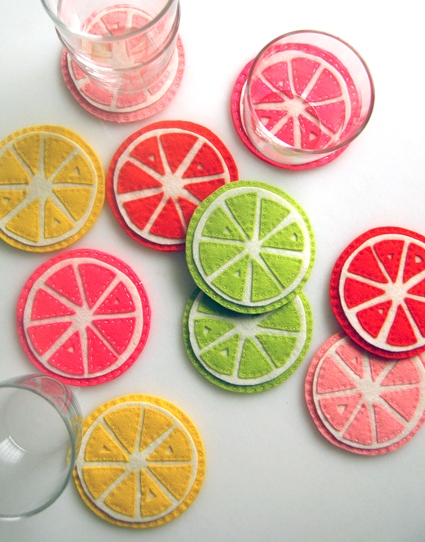 Citrus Coasters
Molly designed these charming felt Citrus Coasters for summertime get-togethers. Think sun tea and lemonade, friends and family! These coasters are so simple and portable that you can whip them up in the car, on a plane or at the beach!
Tiny Triangle Dress
Inspired by a traditional pillowcase dress, Molly's Tiny Triangle Dress is designed for hot days and cool babies! In Libery of London's Tana Lawn, this little shift is as fresh as a breeze and as pretty as a summer day.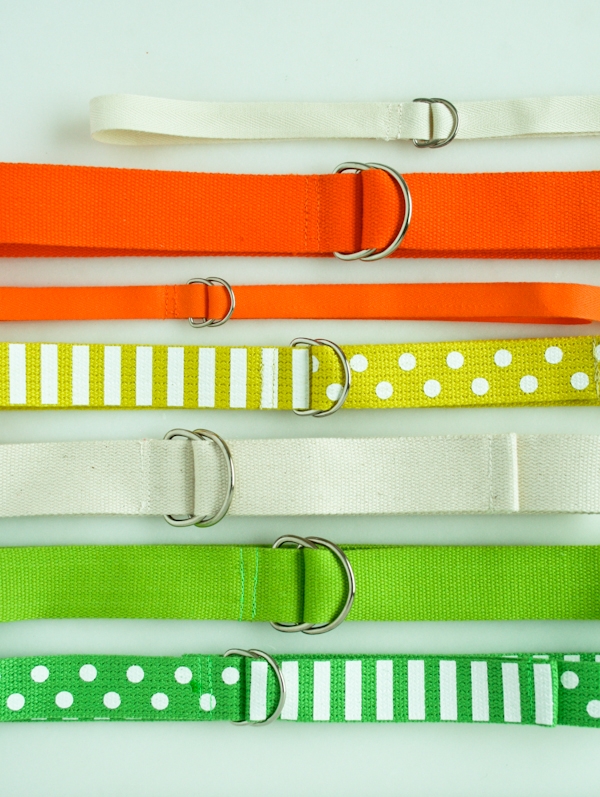 D Ring Belts
Ultra quick and cute, these fun belts could not be easier to sew or love. With just some Cotton Webbing and a couple of D Rings, a summer fashion craze is born!
Picnic Roll
From Griffith Park to Prospect Park, it's picnic season! This festive Picnic Roll is  easy to sew, easy to haul and easy to wash. In a sturdy Organic Cotton Duck, this is a perfectly practical summer project.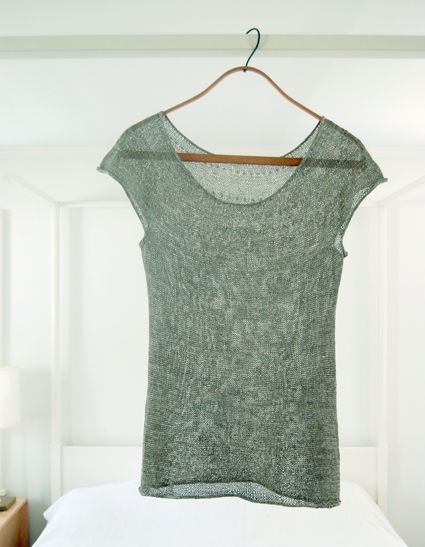 Silken Straw Sweater
Whitney answers the age-old question of what to knit in the heat with her beautiful Silken Straw Sweater. Adored for its gorgeous hand dyed color and one-of-a-kind texture, Alchemy's Silken Straw is also cool and crisp, just right for hot and humid!