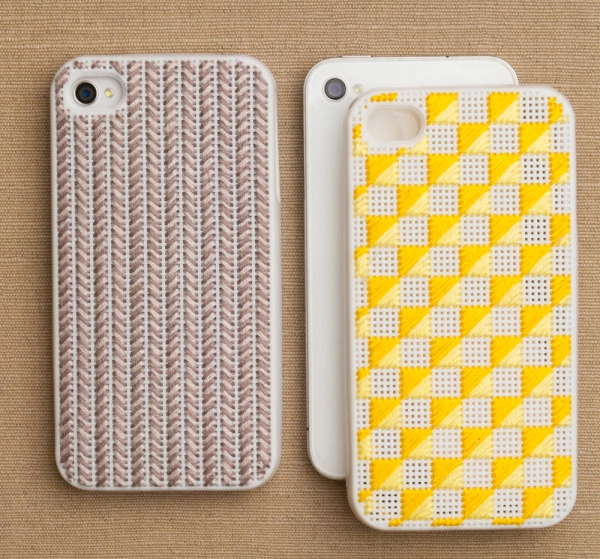 September is always teeming with gifts to give: another cousin headed off to college, a friend to thank for watering my cactus while I've been away, a birthday to celebrate in a family strangely full of autumn birthdays. I always want to give each and every one of these people a thoughtful handmade token, but with so many gifts to make, time is certainly of the essence!
So with efficiency in mind, I used Leese Design's iPhone Cases to stitch up this classic pair of Needlepoint iPhone Cases. They make the perfect last minute gift that college-bound cousins and little brothers will love just as much as that cactus-caretaking friend!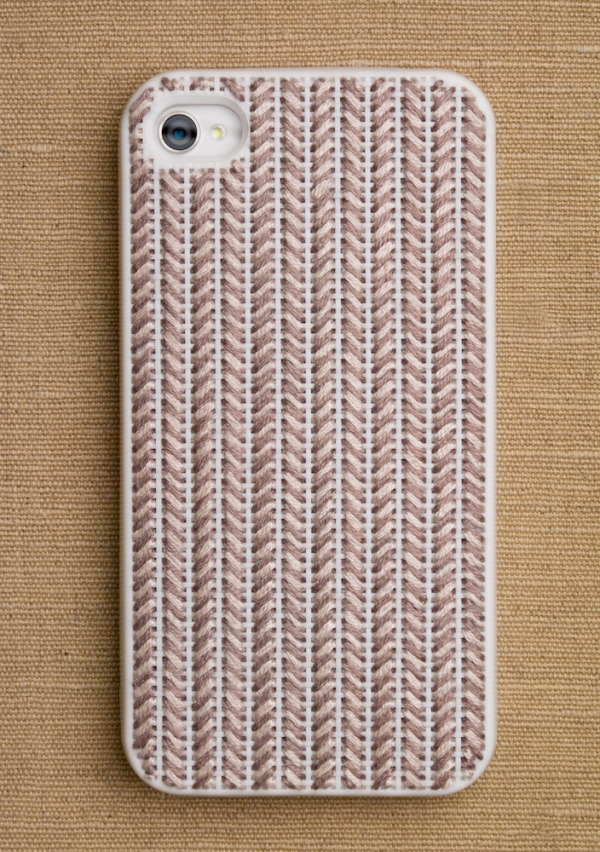 The Herringbone Corduroy Case is a real shape shifter. I can easily picture everyone from my dad to my best friend to my niece loving the tonal grays and classic pattern that lend this case a bit of sophistication without ruining the fun.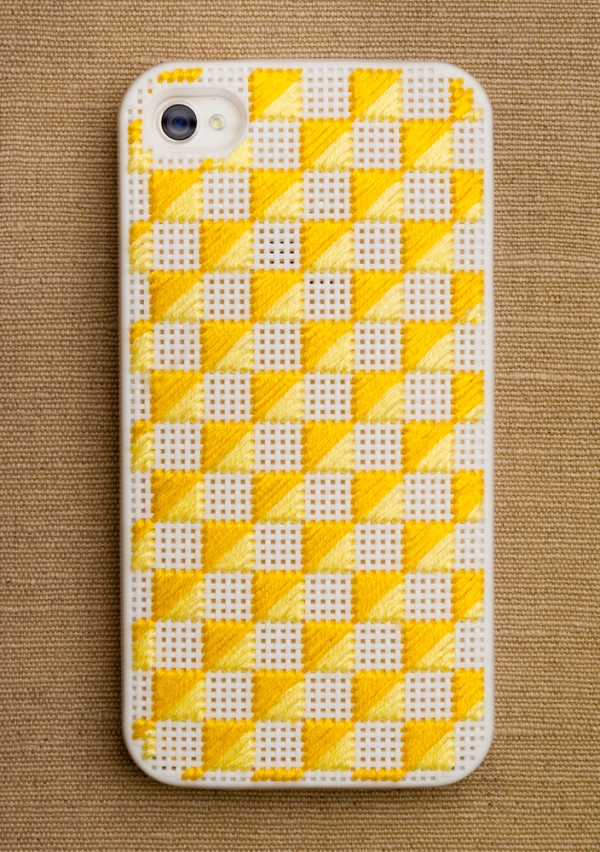 And this yellow Scotch Stitch Case is sure to brighten the pocket (and the day!) of anyone who receives it. Its bright colors and graphic simplicity give this case a cheeky boldness and a sunny disposition, just right for a birthday!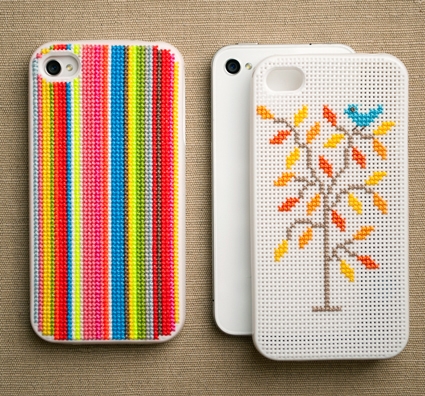 Last fall I made these bright and cheery Cross-Stitched iPhone Cases. I still love the cross-stitched cases, but stitching them up is a real time commitment! The new cases, with their larger needlepoint stitches, can be finished in a just day or two, making my September a whole lot easier! -Erin
Materials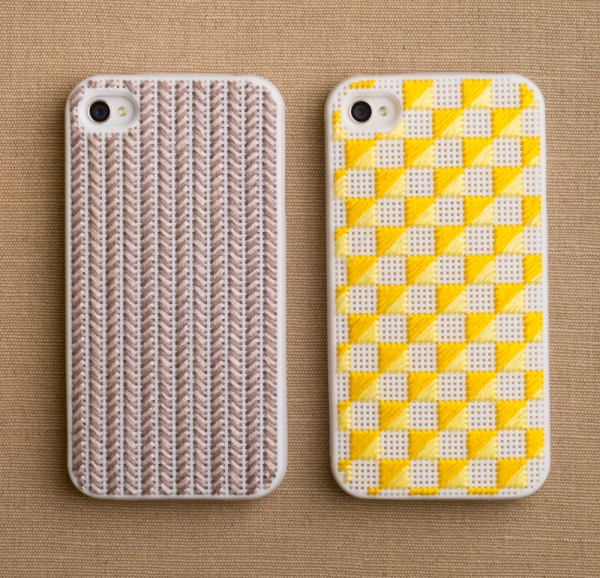 Note
For good solid coverage, I used all 6 plies of the DMC floss.
Pattern
A detailed tutorial for the Herringbone Corduroy Stitch can be found here, and for the Scotch Stitch, here.
Also, for the ambitious stitchers out there, Laura's Fancy Needlepoint Stitch from the New Year's Eve Clutch would also make a beautiful iPhone case.