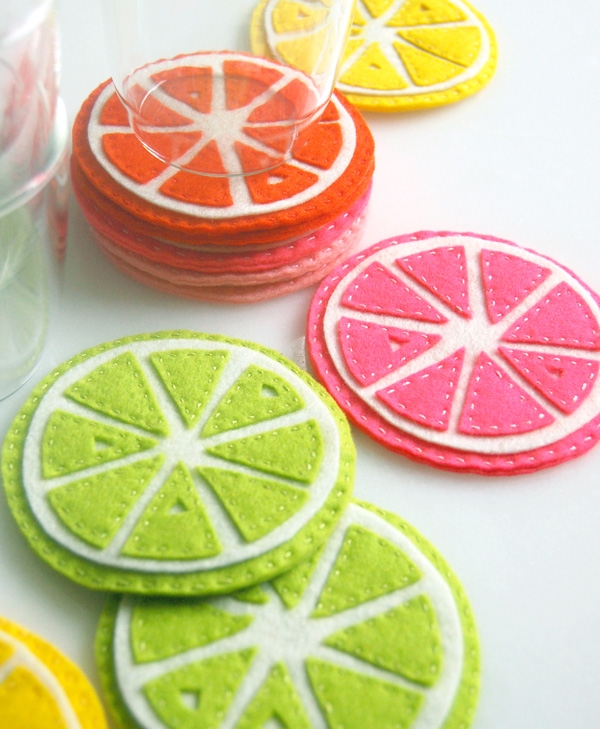 With Memorial Day weekend right around the corner, our minds have turned to the great, time-honored tradition of the road trip! The cooler might leak and the kids might complain, but the sense of freedom and adventure you get from hitting the open road is truly one of the season's great pleasures.
Of course, car time is also craft time! And so in preparation for summer travel, we've collected our most road trip-friendly projects, from quick and colorful crocheted trivets to breezy hand sewn coasters. Whether you're visiting the Grand Canyon or just the next area code, we've got you covered!
Friendship Bracelets
These bright, fun-to-make Friendship Bracelets are a quintessential summer project. Perfectly portable, they require no special tools except for your fingers. Work on them in the car, at a rest stop, or by the campfire! Best of all, they're easy as pie, so the whole family can get in on the action!
Citrus Coasters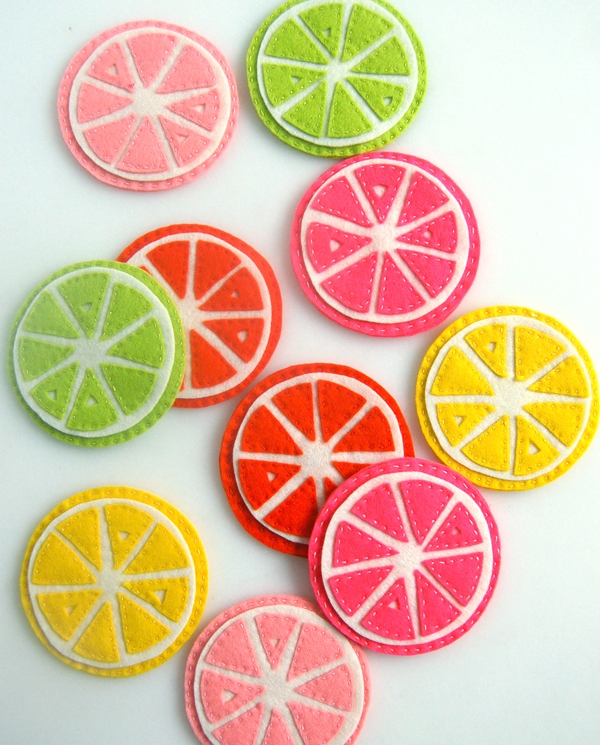 Molly's Citrus Coasters were inspired by pink lemonade, iced tea, and outdoor entertaining. They were also designed to be portable enough to make under the beach umbrella! Made from a cheerful bundle of 100% wool felt, they are durable, useful, and totally fun to stitch!
Needlepoint Canvases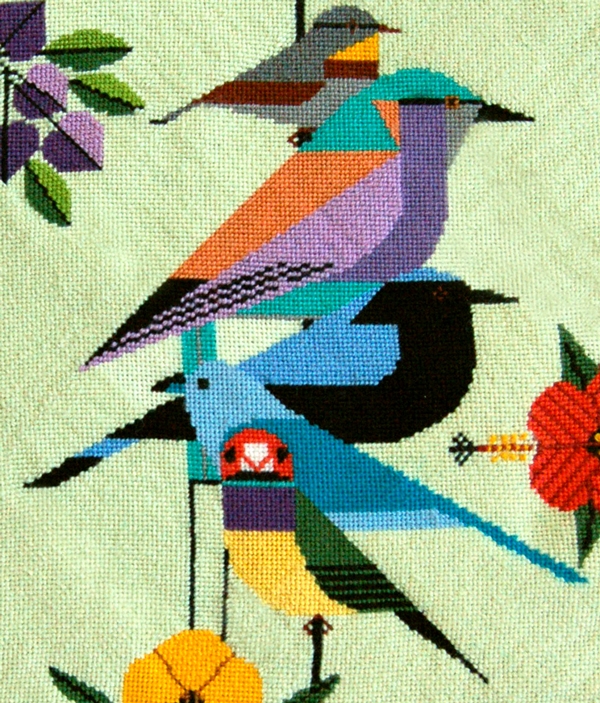 Needlepoint is a great for stitching away the miles! Pick it up and put it down without having to worry about unraveling or losing your place. We have a beautiful collection of hand painted canvases, from fresh and modern Charley Harper, to detailed historical designs, to simple (and quick!) starter canvases. Needlepoint is easy to learn and totally addictive. Think of it as the crafting version of a great beach novel!
Felt Baby Shoes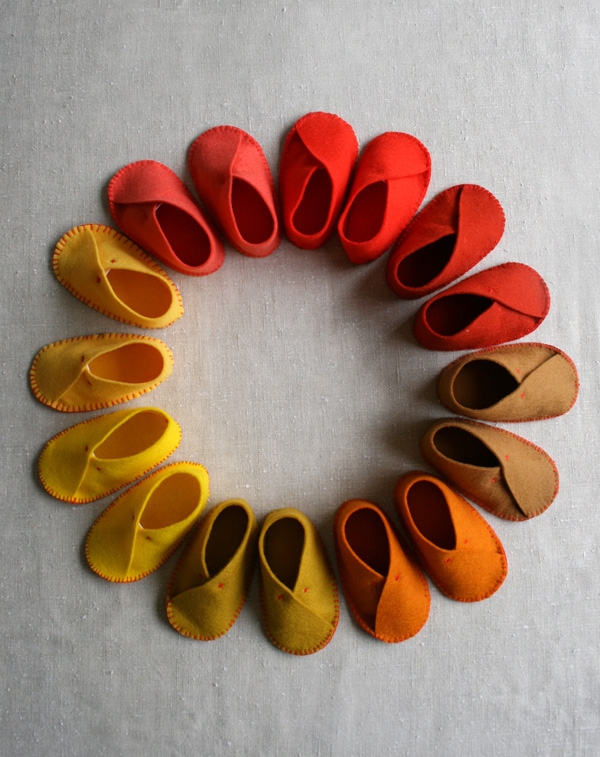 Molly's darling Felt Baby Shoes are a breeze to hand sew, and they're so small that you can make them absolutely anywhere. If you know anyone who is expecting a little one, you could practically whip up a pair on the drive to the baby shower! Made out of 100% wool felt, celebrate the season with a rainbow of summery colors!
Flannel Receiving Blankets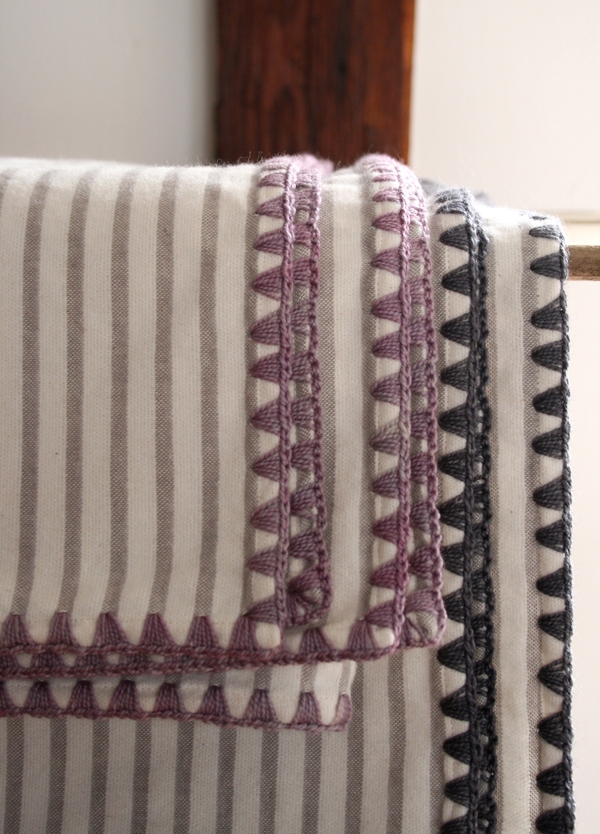 Laura's Flannel Receiving Blankets are such a sweet, snuggly way to welcome a new baby. To convert them into an ideal travel project just sew up the side seams at home, and then en route, get to work on the crocheted edges! Great for cars, boats, airplanes, hammocks, you name it!
Pom Pom Peds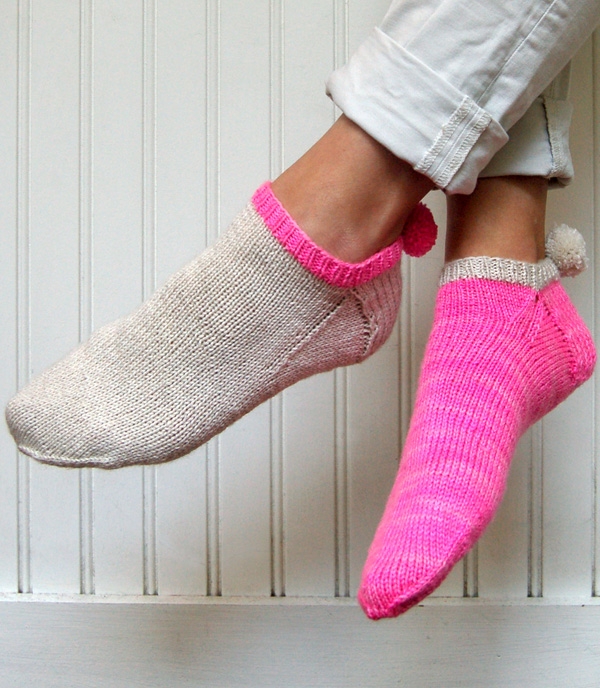 Whitney's Pom Pom Peds are everything you want in a summer knitting project. They're small, whimsical, and fun to knit, and if you're aiming to learn something new, they are also an appropriate first sock pattern. Our latest version of this now-classic sock is knit in soft, washable Squishy. It's not too fuzzy or hot, and best of all, it comes in some incredible hand dyed summertime colors!
Silken Straw Summer Sweater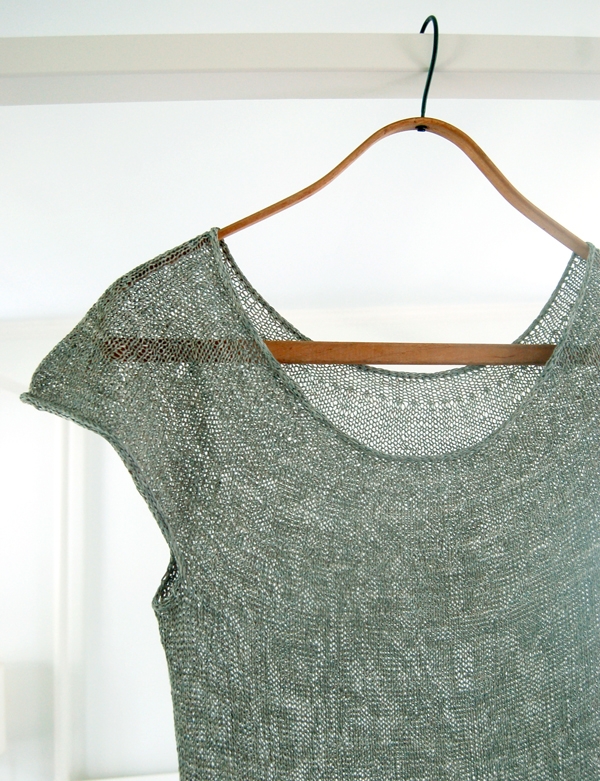 Last summer Whitney's airy Silken Straw Summer Sweater answered the age old question of what to knit during the hot summer months. This is a fabulous option if you'd like to bring along a slightly more involved, but still portable, project on your excursions. It's knit with Alchemy's rustic and elegant Silken Straw. It's cool and crisp to the touch, never clingy or sticky!
Tube Sock Leg Warmers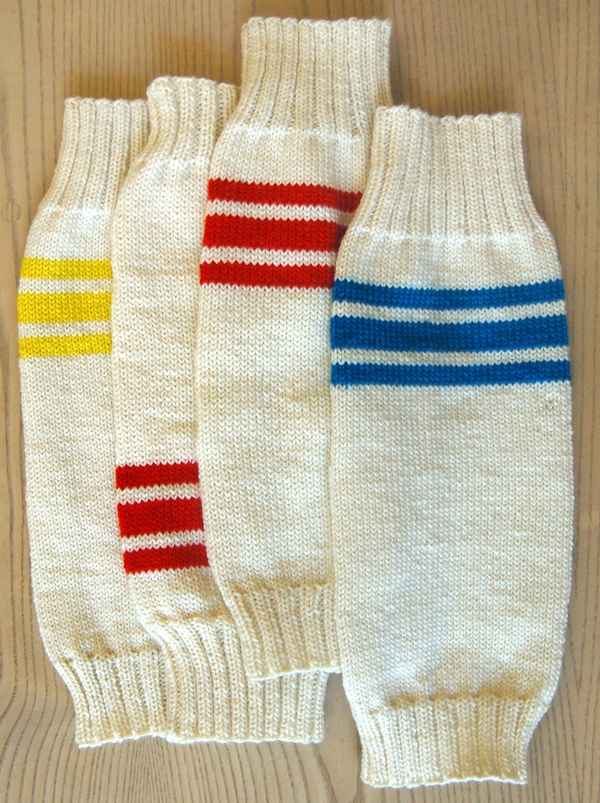 Whitney's sassy Tube Sock Leg Warmers are a fun, modern take on a retro design. Their bright, fresh colors will get you dreaming of soccer matches and baseball games. They are simple to knit and use a 12-inch circular which you can stash practically anywhere, making them an ideal traveling project!
Fruity Trivets
A classic summer project if ever there was one, Whitney's Fruity Trivets and Pot Holders capture the essence of backyard barbecues and fun summer nights. Crocheted with vibrant Blue Sky Worsted Cotton, they are darling little slices of summer fun! And we have a cute-as-can-be knitted version as well!
Last Minute Knitted Gifts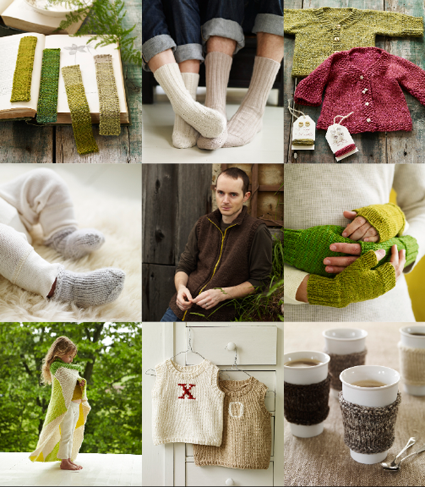 Joelle's Last Minute Knitted Gifts and More Last Minute Knitted Gifts are chock-full of quick and easy projects, making them excellent traveling companions! You could knit a pretty book mark on a 2 hour ride to grandma's or a sweet baby blanket on the train from Seattle to San Francisco! However ambitious, every pattern brings fresh inspiration!
Happy trails!