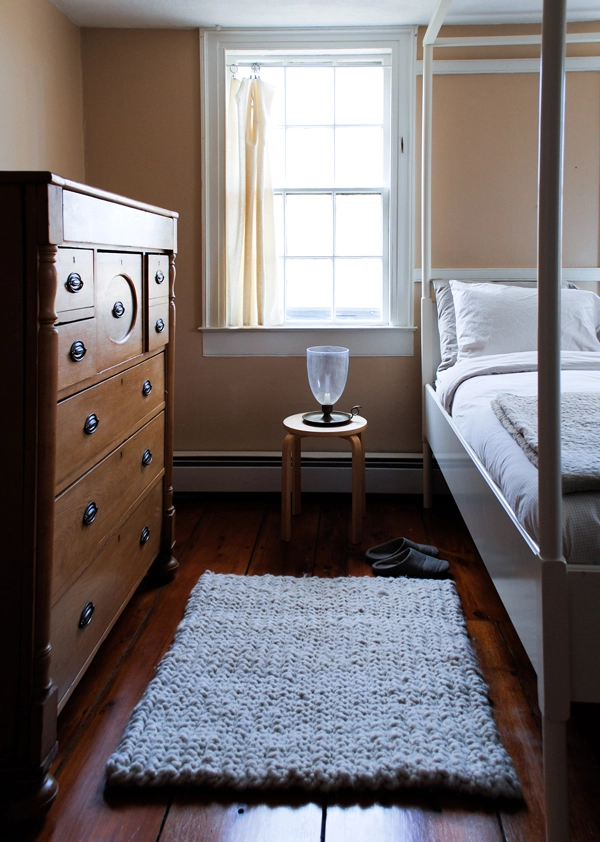 Our Big Stitch Knit Rug is scrumptious like a heavenly soft cloud and beautiful like a white-pebbled Sardinian beach. Sinking your feet into its cozy stitches is such a wonderful feeling you'll want it first thing in the morning and last thing at night!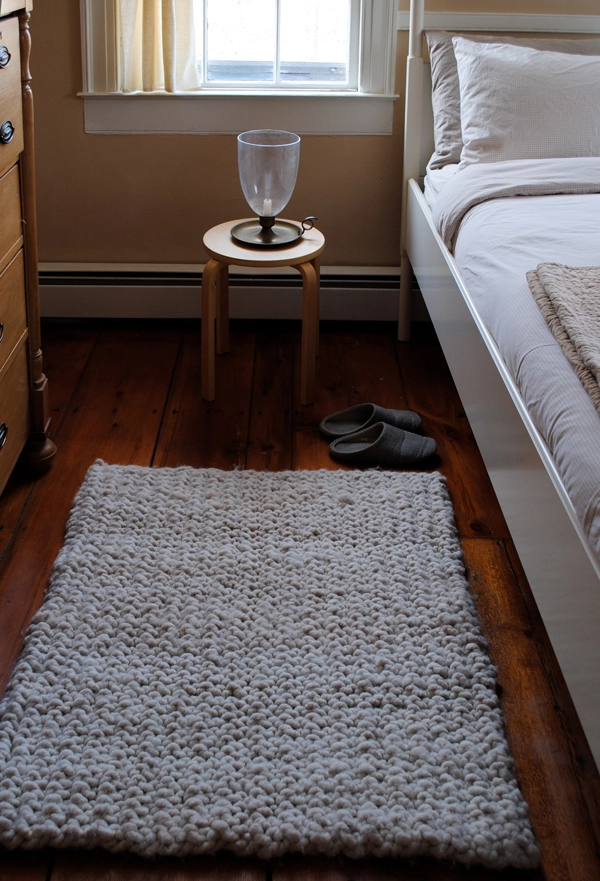 With its farm-fresh natural fibers and jumbo sized stitches, the Big Stitch Knit Rug embraces homey rusticity with modern panache. A super easy slip stitch pattern gives it its lofty squishiness and fantastic nubbly texture.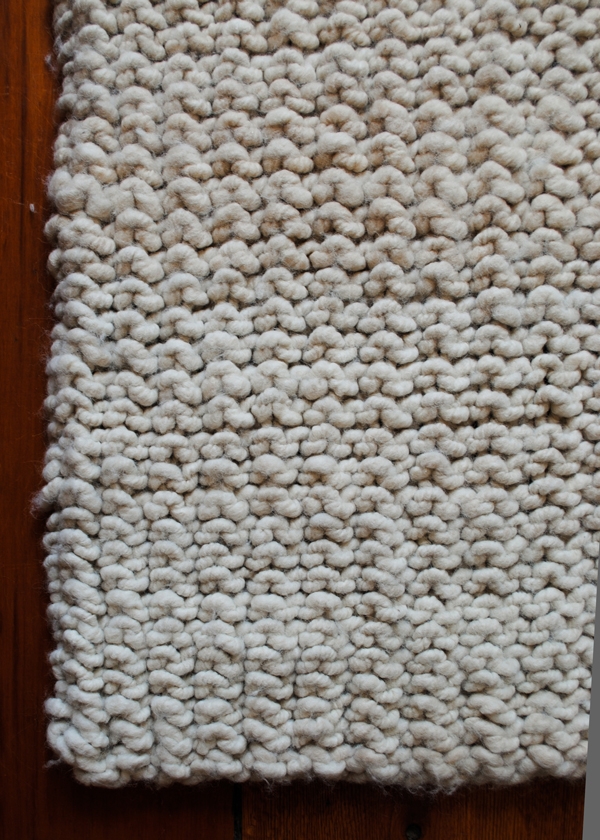 Like its circular cousin, the Big Stitch Crocheted Rug, this knit version is made out of Bag Smith's Big Stitch Alpaca. It seems to say, "Make me into a gorgeous rug!". Seventy percent alpaca reinforced by a touch of wool and nylon, this yarn is ready to withstand rigorous duty with dignity and beauty!
Share your progress and connect with the community by tagging your pics with #PurlSoho, #PurlSohoBusyHands, and #PurlSohoBigStitchKnitRug. We can't wait to see what you make!
Materials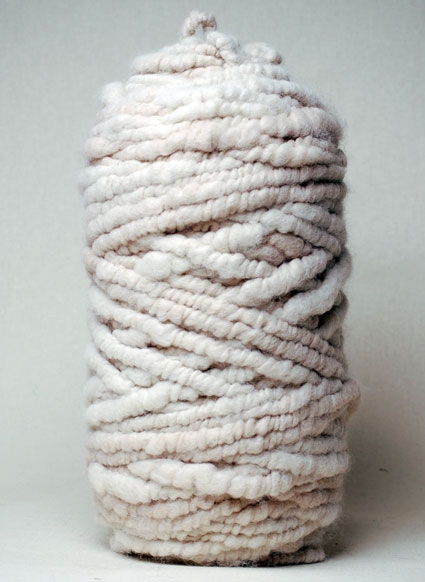 2 skeins of Bag Smith's Big Stitch Alpaca Yarn (70% alpaca, 15% wool, 15% nylon). Each skein is 140 yards, approximately 280 yards required.  This color is Cream.
Gauge
1¼ stitches = 1 inch in stitch pattern
Finished Dimensions
34 inches wide x 41 inches long
Notes
Slip 1: Slip 1 purlwise, with yarn in back.
Pattern
Cast on 41 stitches. We used a basic Long Tail Cast On.
Wrong Side (WR): Knit
Right Side (RS): *K1, slip 1, repeat from * to last stitch, K1
Repeat previous 2 rows until piece measures about 41 inches or until desired length, ending with a WS row.
Bind off loosely and weave in your ends.