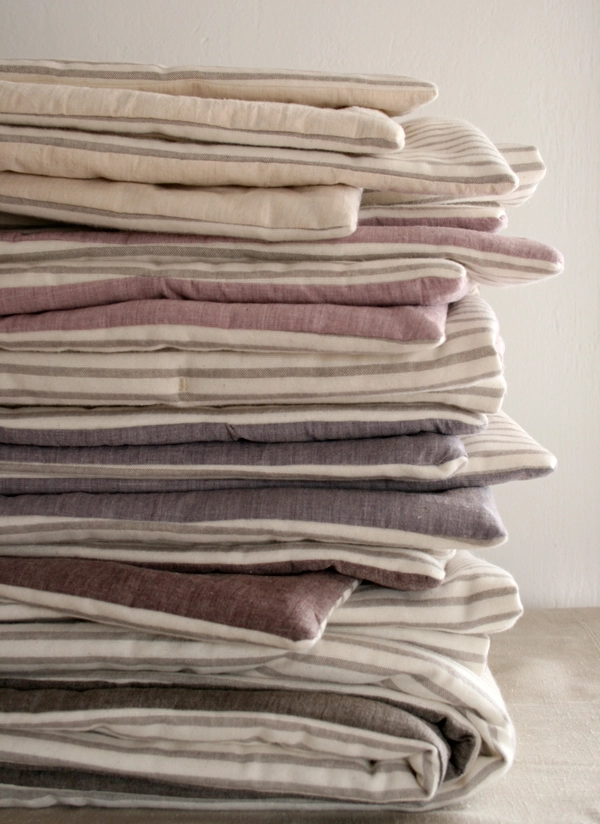 Born out of cool spring nights and chilly toes, the cuddly Lap Duvet has become one of my favorite fast projects. It's a perfect way to highlight a unique fabric, and its simple construction makes it a total snap to sew! It's also a great gift for so many occasions, a housewarming, a wedding, or even a baby shower!
This latest Flannel version is sophisticated and elegant, using a mix of subtle new Japanese Linen Blend Solids and ultra soft Ecrulet Flannel Stripes. The combination of fabrics is so plush and inviting that when I was all done, I felt like I had five puffy clouds on my desk. Everyone who walked by wanted to sink right into them! -Molly
Materials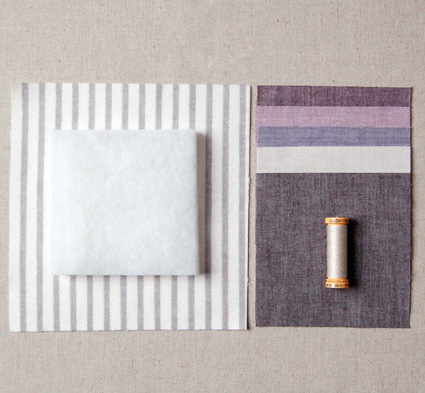 Pattern
If you'd like to make your own Lap Duvet you can get the full free Lap Duvet pattern here.