For quite some time now we have been mesmerized and inspired by the work of the unsurpassable artist Margaret Oomen – we are particularly drawn to her crocheted stones.  Her creations and her talent leave us absolutely speechless, as does her wonderfully kind personality.  Resurrection Fern is her blog about her life as a mother of four, rural physician and textile designer.  She also has an Etsy Shop where you can purchase her gorgeous crocheted stones (if you're quick enough since they go so quickly!) as well as beautiful still-life photographs of her crocheted stones. Today marks a very special day for us because Margaret generously agreed to create an exclusive Crocheted Stone pattern for Purl Bee readers (pictured above). Below is one of our favorite shots of Margaret's work from her Etsy Shop.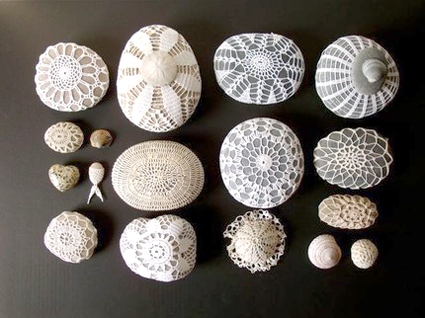 The Materials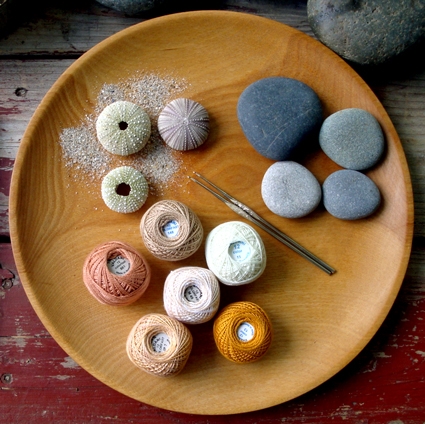 a smooth flat stone
Valdani 100% pearl cotton hand embroidery thread (one ball of any color is more than enough for one stone)
The Pattern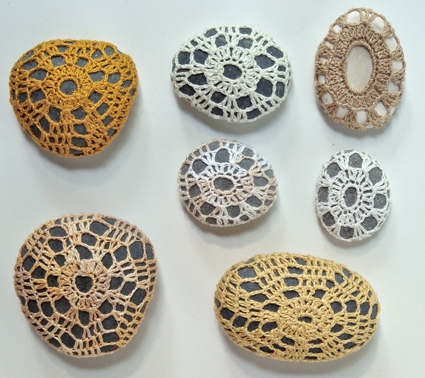 In this tutorial I will show you how to crochet a cover for a smooth sea or river stone inspired by the lovely sea urchin. The instructions are for a stone about 5 cm in diameter but can easily be adapted to any size. If you can crochet a chain, make a single and double crochet stitch then you are ready to make a covered stone. –Margaret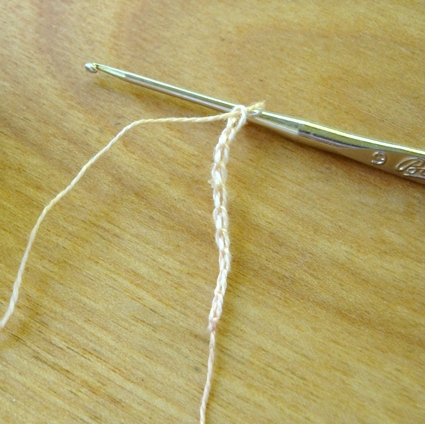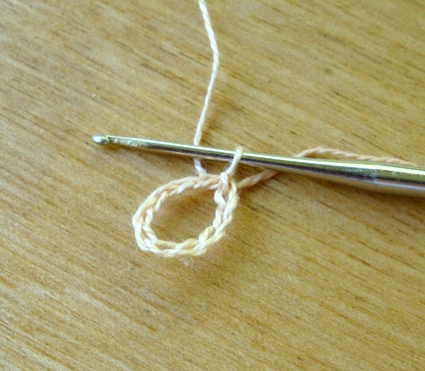 Step 1: Make a chain 10 stitches long.  Join chain to form a circle.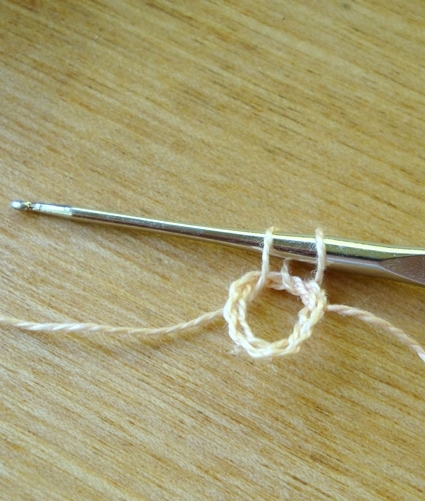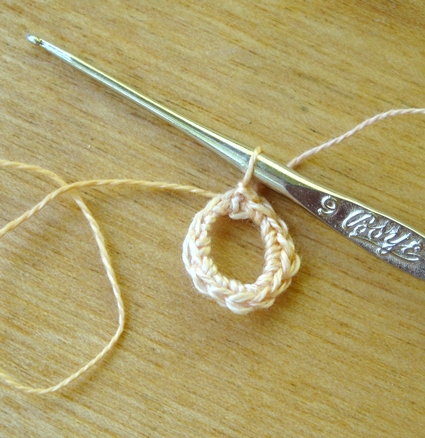 Step 2: Chain 1, single crochet (sc) from the center of the circle 12 times.  Join with a slip-stitch (sl).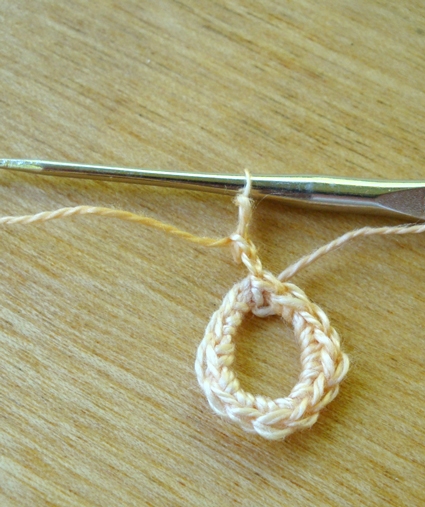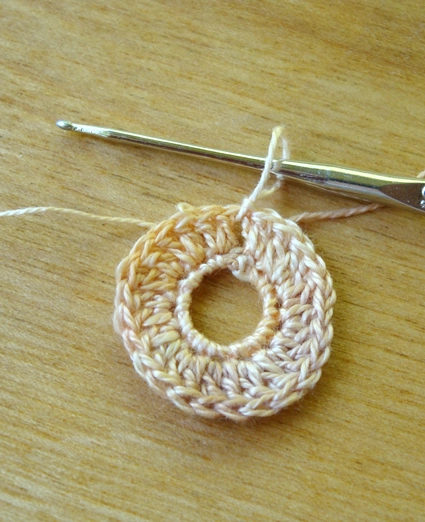 Step 3:  Chain 2, 2 double crochet (dc) in each sc, slip-stitch to make a circle.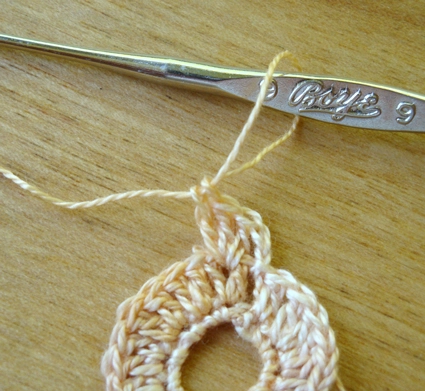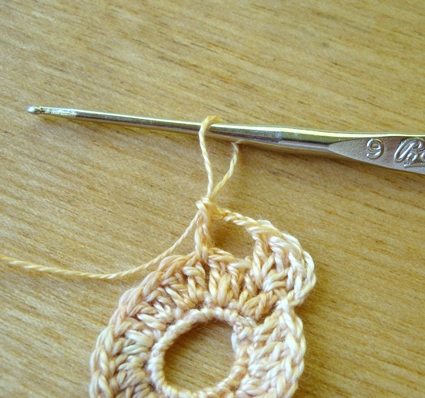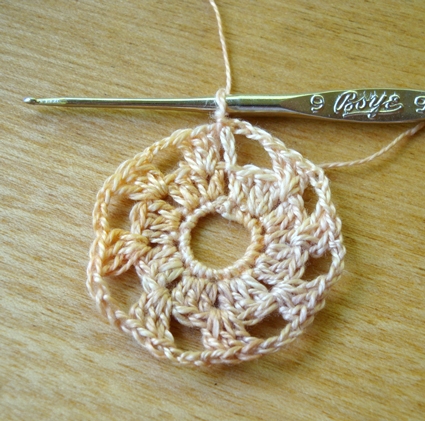 Step 4: Chain 2, *work 3 dc into next stitch, chain 3, skip 2 stitches; repeat from * 7 more times. Always slip-stitch to join the circle.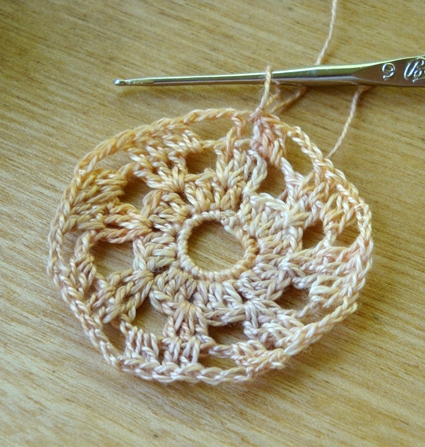 Step 5:  Chain 2, dc in next opening, *chain 3, dc 2 times in next opening, dc in next 2 stitches;  Repeat from until the round is completed.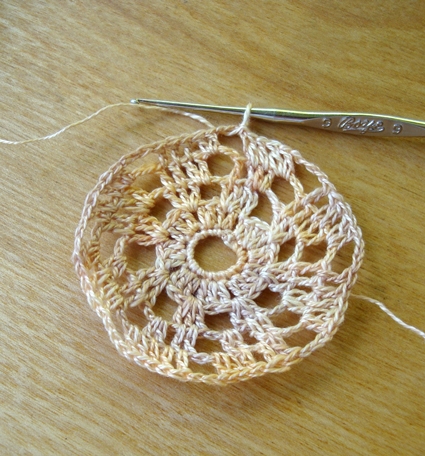 Step 6: Chain 5, * dc 2 times in next opening, dc in next 3 stitches, chain 3; repeat from * until the round is complete.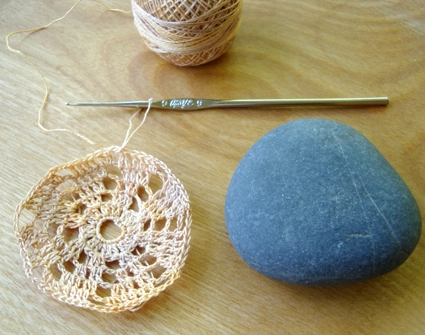 Step 7: Chain 5, * dc 2 times in next opening, dc into next 4 stitches, chain 3; repeat from * until the round is complete.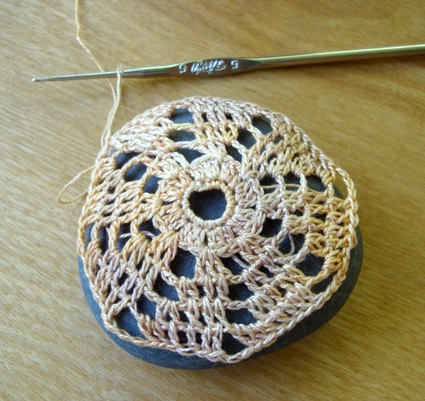 Time to measure your work thus far against your stone. They should be almost exactly the same diameter. If it is smaller just add another round or two following the pattern you see developing. Now for the fun!!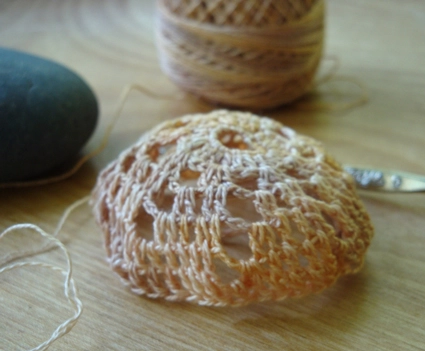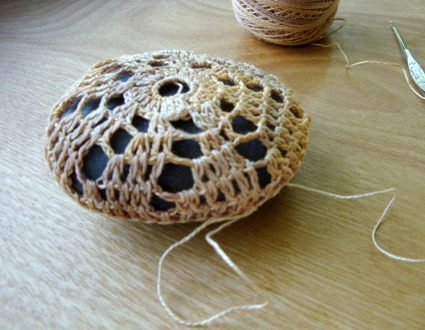 Step 8: Chain 2, *make 1 dc in the opening between every stitch; repeat from * until you have completed a round.
If you have done this correctly this round will curl inwards a little appearing like a low basket. Time to slip your stone inside the basket. The remainder of the pattern is worked with the stone inside. This is my favorite part of covering smooth stones.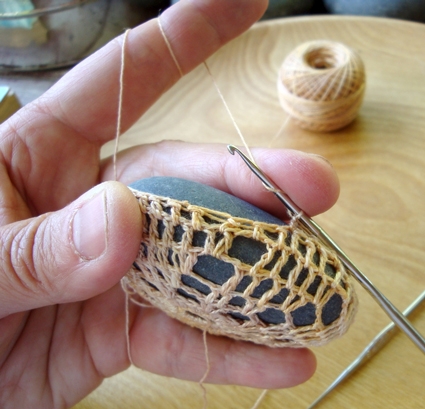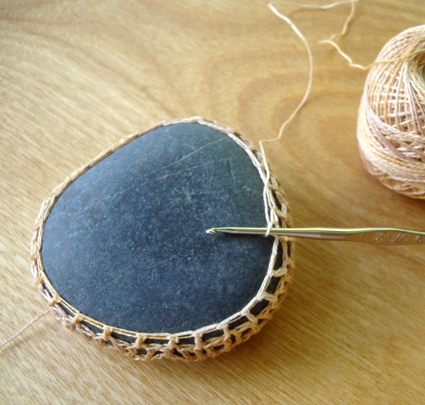 Step 9: Chain 2, *dc in every second stitch pulling tightly to make the cover very snug on the stone; repeat from * to end of round. Join this last circle and then cut the fiber leaving a 10 cm long tail and pull the thread through the last stitch.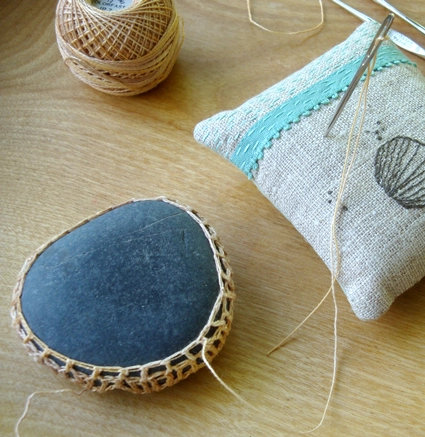 Thread the tail on your needle and sew in invisibly through the last row. (Note, the beautiful pincushion in the photograph above is from Cozy Memories Etsy Shop.) Time to admire your little urchin stone and think about which stone you will cover next.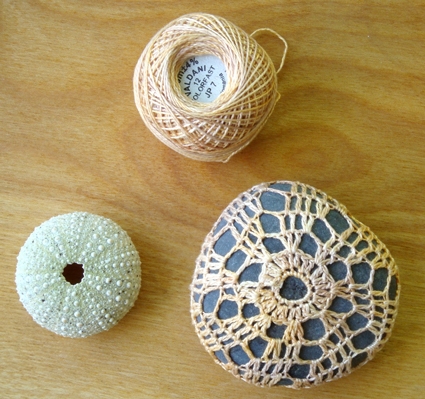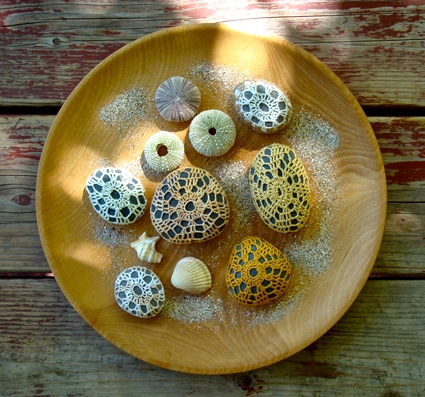 It is next to impossible to only make one. They look so lovely in a small group along with a few natural treasures. A small flatter stone or piece of sea glass could be covered in this way and turned into a lovely summer necklace.