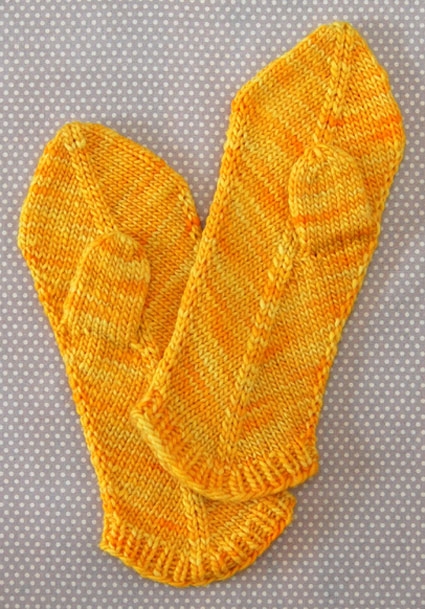 I'm a huge yellow fan, especially in the context of cold, wet and gray days. I'd take a yellow umbrella over anything. Walking along under your own personal yellow sky while the rest of the world melts into non-color is a beautiful feeling.
So when this "Saffron" skein of Andy's Merino from Farmhouse Yarns screamed out to me, "Winter blues, be gone!", I could hardly ignore its pleas. Andy's Merino is one of my favorite, favorite yarns at Purl. It is very soft and light, but, more importantly, it just reeks of creative energy and originality. Carol, the engine behind Farmhouse Yarns, pours so much love and abandon into the dying process of her yarns that you can't help but be infected by the passion.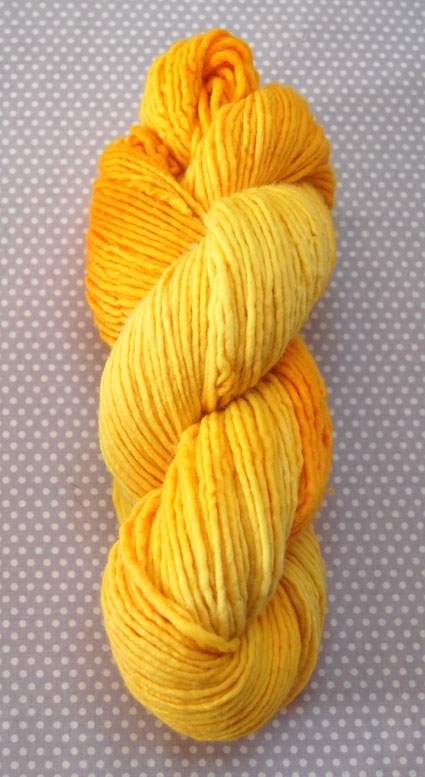 What to make with this jewel? For inspiration, I turned to my one of my old standbys, The Knitter's Almanac by Elizabeth Zimmermann. This modest little book really packs a wallop. Along with wonderfully funny thoughts and stories, each month of the year includes brilliant patterns and ideas. From big elaborate Aran sweaters to little delicate lace ornaments, Zimmermann covers the whole knitting gamut in one short year.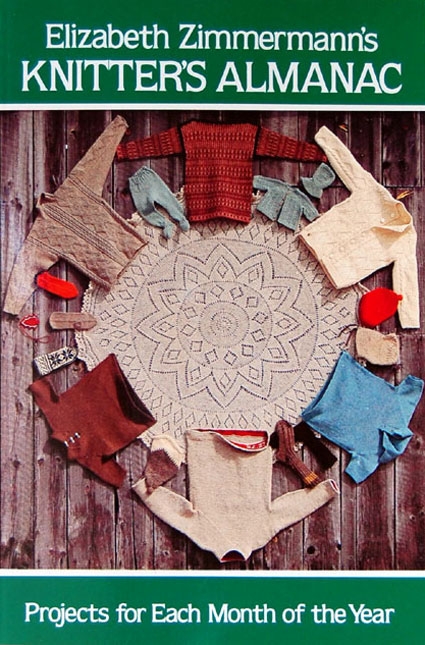 The pattern for these mittens is tucked into May's chapter, "Mittens for Next Winter".
Elizabeth Zimmermann makes her mittens in the spring because it's her theory that, "It is better not to make mittens in a hurry." She thinks that when mittens are made out of necessity terrible shortcuts are taken, resulting in exposed wrists and crammed thumbs. Alas! here I am at the beginning of March squeezing in one more pair of mittens, hoping to extract a little joy out of this last month of winter!
Making the Mittens
I used a set of 5 double pointed needles, US size 8 for a nice snug fabric that wards off chilly breezes. The mittens are shaped by a two sets of decreases and two sets of increases every other row, creating mitered corners on the palm, the back of the hand and up the sides, as well as a charming wave at the cuff. To shape the top, you just stop making the increases and continue with the decreases, easy!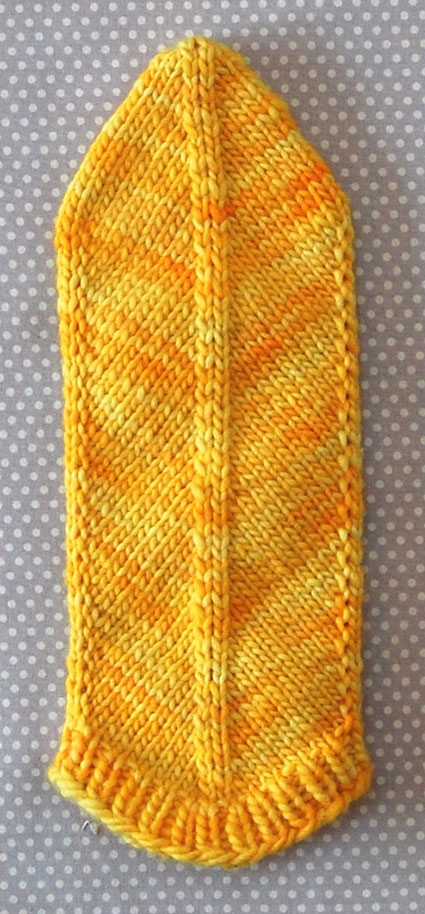 I took Elizabeth Zimmermann's recommendation to knit the whole mitten without accommodating the thumb, waiting until the end to cut the yarn at the thumb joint, pick up the stitches and knit away. For those who are (understandably!) loathe to cut into their finished knitting, she also suggests the "Thumb-Trick", ie knitting the base of the thumb with scrap yarn. But I liked the idea of trying on the mitten and being able to place my thumb exactly where I wanted it, so I went with the cut method (eek!).
Snip, snip…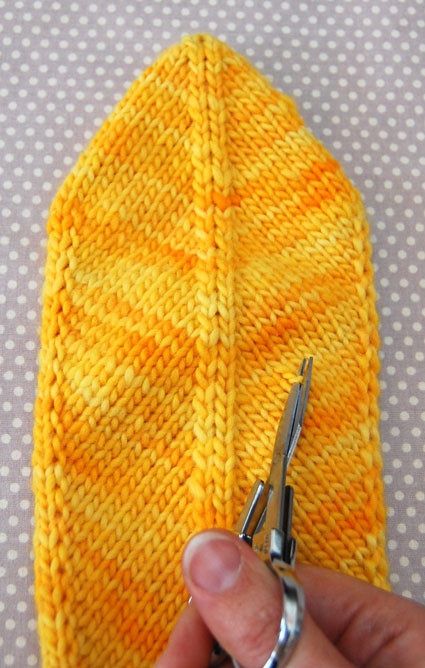 Unravel…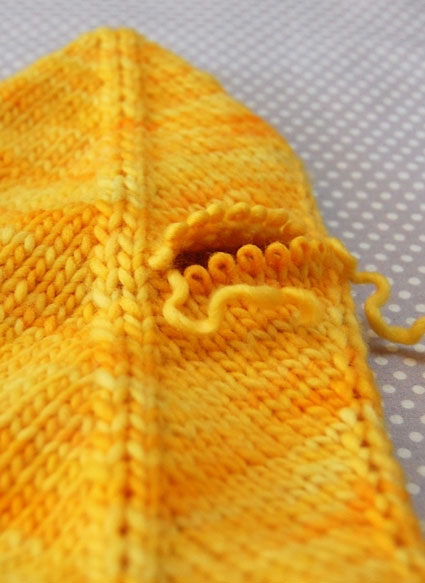 Pick up…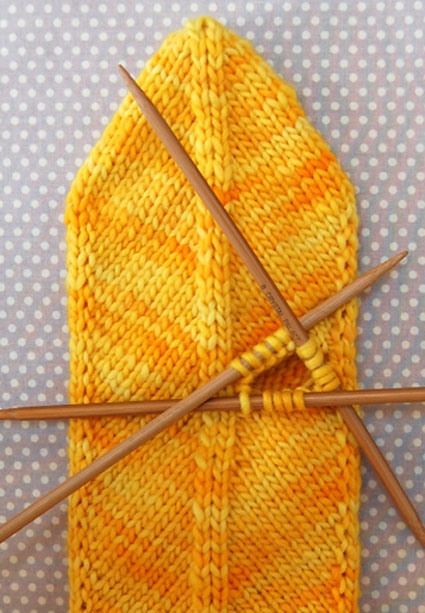 Phew! Not so bad, and right where I want it!
After knitting the thumb (and a whole other mitten, of course), I blocked them. Just in time for this chilly, March day!