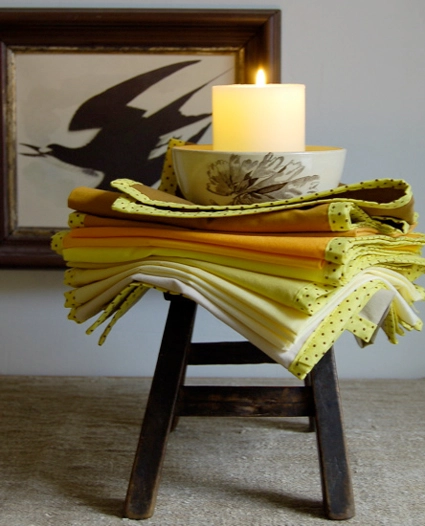 I always celebrate Thanksgiving by throwing a big party with my friends.  This year I made my own napkins with one of our spectrum bundles and some yellow polka dot fabric.  I think I'll set the table with yellow roses… — Molly
The Materials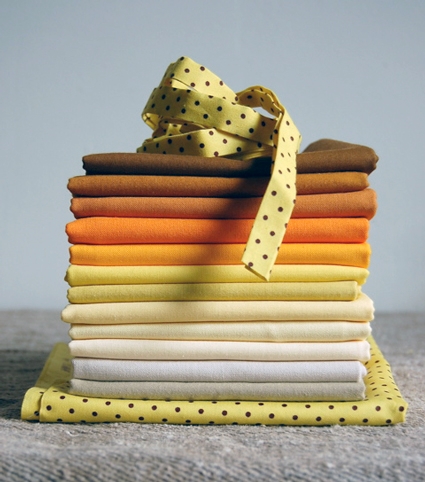 To make 12 napkins:
The Pattern
Prepare Fabrics
Pre Wash Fabrics – First things first, please pre wash and dry all fabrics!  If you need extra encouragement, look what happened when I didn't pre wash my fabrics for my last project here.
Press – Press all fabrics flat
Cut Napkin Fabrics –  Cut 16″ squares out of each napkin fabric.  If you are using fat quarters (18″ x 22″) you will get one napkin from each piece.  If you are using 1/2 yards (18″ x 44″) you can get two napkins from each piece.
Cut Binding Strips – You don't need to cut your strips on the bias. In order to make long strips (so you don't have to piece them together for each napkin) make your cuts parallel to the selvages rather than perpendicular to the selvages as you normally would.  For the 1″ bias tape maker, cut your strips to 1 3/4″ wide.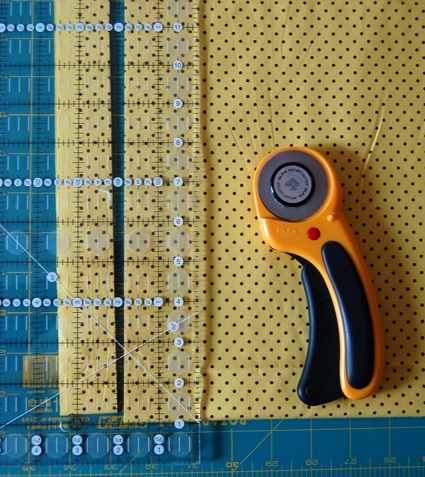 Make Binding
If you've never seen a bias tape maker before, here is what it looks like and how you use it.
Slip the binding strip into the large end of the tape maker wrong side up. Use a straight pin to pull the fabric through to the small end.  Pin end to your ironing board. Pull tape maker along the strip, pressing it flat as it comes out of the small end.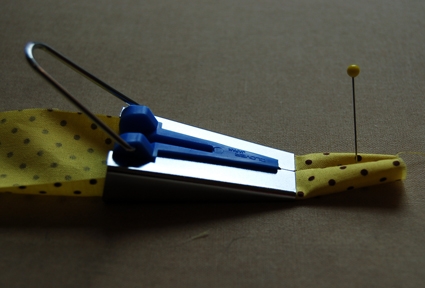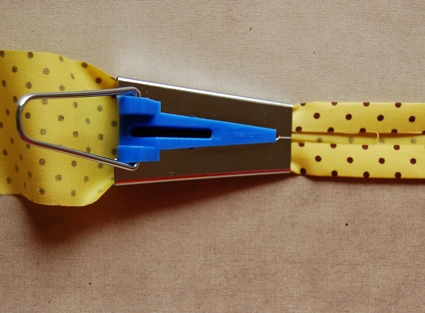 Once you've pressed the entire strip, fold it one more time along its length and press the crease into place.
Pin Binding Into Place
Begin pinning the binding into place, leaving the first few inches free so that you'll be able to finish the ends nicely.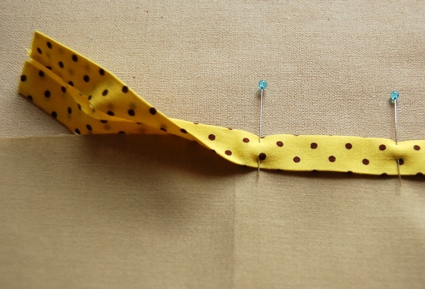 Pin to the corner and fold binding downwards to form the corner.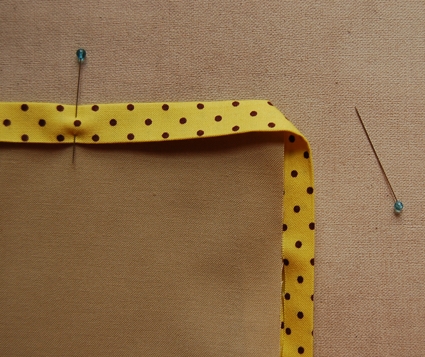 Fold binding around the corner and pin into place.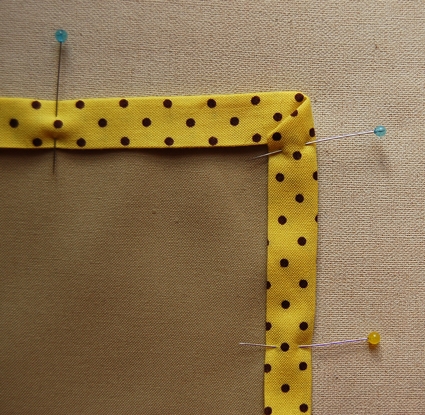 Repeat at 3 remaining corners.  Leave the end of the strip loose so that you'll be able to finish your binding neatly.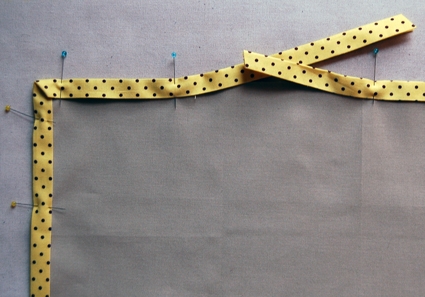 Attach Binding
Once you've pinned the binding into place, sew the binding to the napkin, about 1/8″ from the its left edge.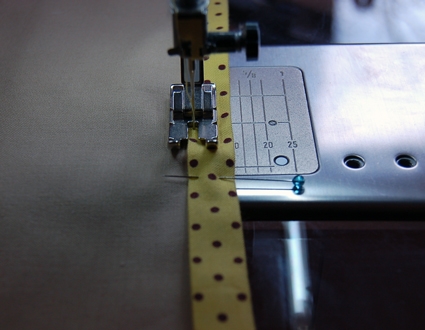 Begin at your first pin with a few backstitches, sew to the corner. When you come to the corner, leave your needle in the down position, lift the presser foot and rotate napkin 90 degrees. Lower presser foot and sew to next corner.  Repeat for all corners, end at your last pin with a few backstitches.
Finish Binding Ends
Fold ends down with right sides together to determine where you'll need to sew them together.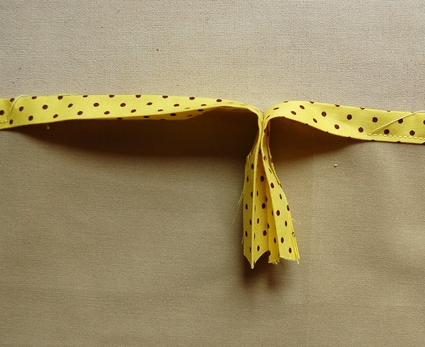 Mark your seam on the wrong side and pin into place.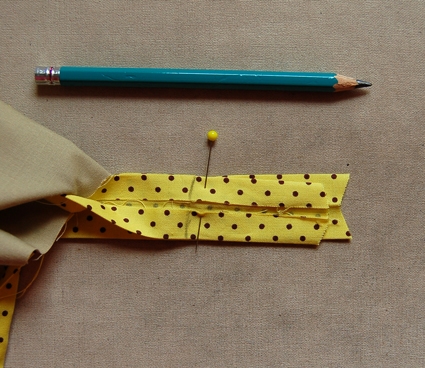 Sew along the line.  Trim loose ends to 1/4″, and press open.  If necessary, trim corners of seam allowance so they don't poke out on the front.  Pin binding into place.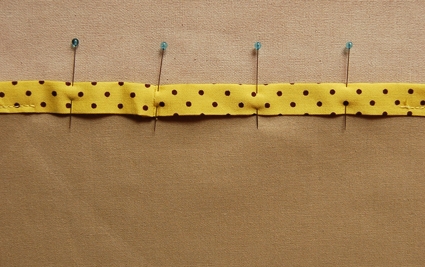 Sew remaining opening, beginning and ending with a few backstitches.
Finishing Detail
Once you're through, trim any loose threads. All done! –Molly