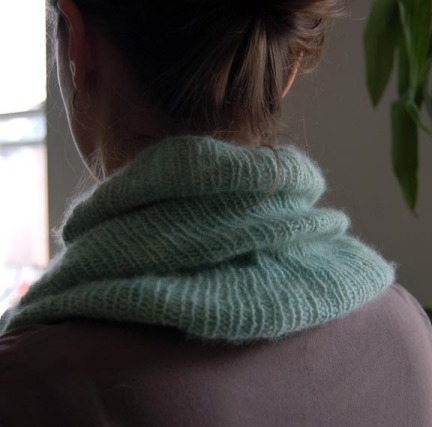 One of my all-time favorite patterns is the cowl, which is technically just a knitted tube. But, when I slip it over my head it becomes a softly draping beautiful necklace that I want to wear every day from December til March.
This is the perfect travel project – it has so few ingredients!  I knit my cashmere cowl as Nick and I travelled from Seattle to Portland and back again, crossing the mouth of the mighty Columbia River.
My cowl is a variation of the beautiful Pashmina Cowl from Joelle's Last Minute Knitted Gifts. She used a smaller needle to knit Joseph Galler's luxurious pashmina yarn in stockinette stitch.  – Isabelle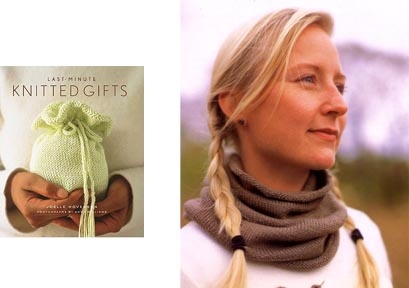 Materials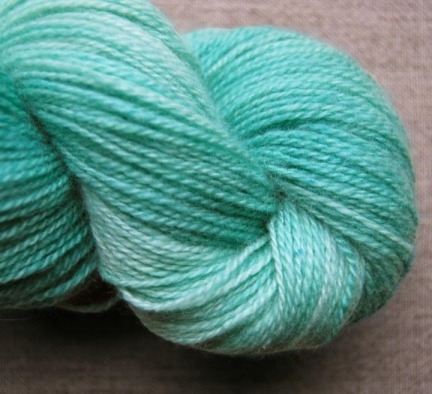 yarn: 250-350 yards of lace weight yarn or fingering weight yarn.  I used Lobster Pot 2-ply Cashmere, an absolutely amazing hand-dyed cashmere.  The way to audition yarns for this project is by holding them up under your chin and feeling how soft they are.
circular needles: This project is knit in the round.  I suppose you could also knit it back and forth on straight needles and then sew it together. I used Addi Turbo 16″ circular needles in US size 8.
I also used a stitch marker to help me find the beginning of the round.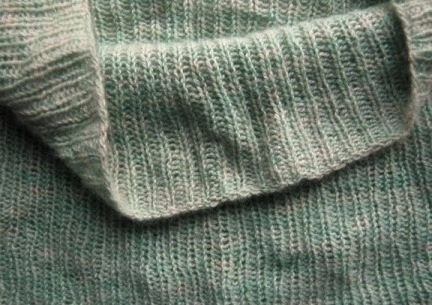 Gauge
5 – 6 stitches = 1 inch on US size 8 needles in K1, P1 Rib Stitch pattern.
Pattern
Loosely cast on an even number of stitches between 100 – 110.
Join into a round.  Take care not to twist your stitches as you begin knitting!  As you prepare to knit the first stitch, take a second to look at all of the stitches to make sure they are all heading in the same direction, not spiralling around the needle.
Rib Stitch pattern: *K1, P1, repeat from *.
Work in K1, P1 Rib Stitch pattern until cowl measures about 13 inches, or desired length. Bind off very loosely and weave in tails.