Beads + Tassels Necklaces Kit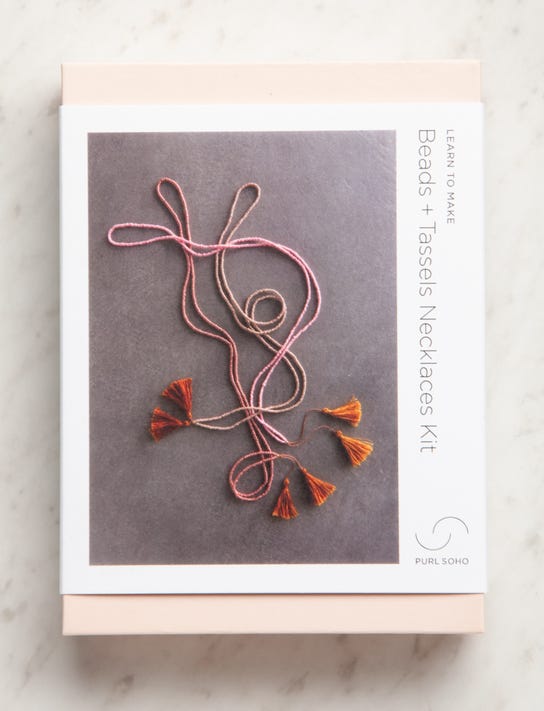 Beads + Tassels Necklaces Kit
Fun to make and stunning to wear, our Beads + Tassels Necklaces are a wonderful introduction to beading and jewelry making. The whole undertaking couldn't be more straightforward or beautiful, with a step-by-step instructional booklet and all the materials you'll need to string up a set of gorgeous necklaces! Each Kit makes three necklaces in three colors, and for Product Details click above for a complete list of the Kit's contents.
Materials
Our Beads + Tassels Necklaces Kit includes...
These are enough materials to make three necklaces, measuring 30, 32, and 34 inches in circumference.
Please note that, like yarn, beads' colors can vary slightly from dye lot to dye lot.