Wool Yardage
Available Online Only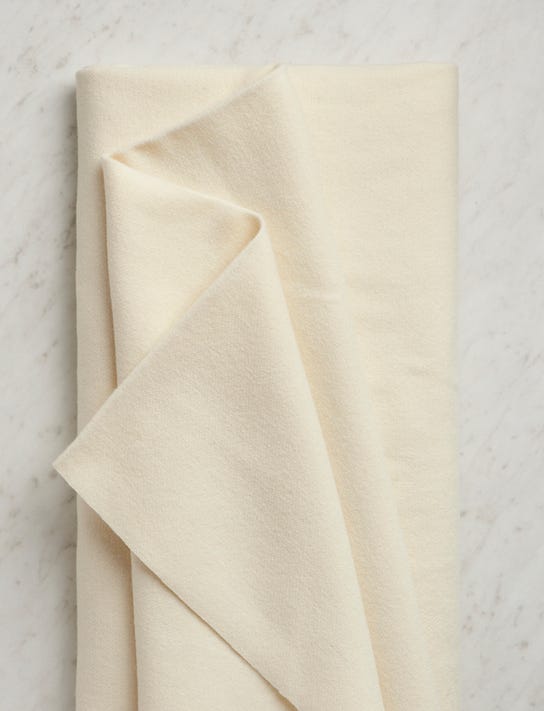 Wool Yardage
Available Online Only
Dorr Mill's Wool Yardage is beautiful with its nice drape and soft weave. Use it for outerwear, a wintery blanket, or a classic pillow. Or create your own gorgeous wool felt... Just machine-wash in warm to hot water, then machine-rinse with cool water. Put the fabric in the dryer on a warm to hot setting. The longer you leave it in the dryer, the tighter the weave becomes and the more the fabric shrinks and softens (the nap also raises slightly). Note that there will be more shrinkage on the cross-grain. For example, we cut our test pieces to 9 x 17 inches to start. After washing in hot, rinsing in cold and drying for 20 minutes, the pieces shrunk to 8 x 15 1/2 inches for the Natural and 8 x 14 inches for the Linen.
Content

100% Wool

Width

58 inches before washing

Recommended Care

To felt: Machine Wash Warm, Rinse Cool, Dry on Warm. To Maintain: Dry Clean or Hand Wash.