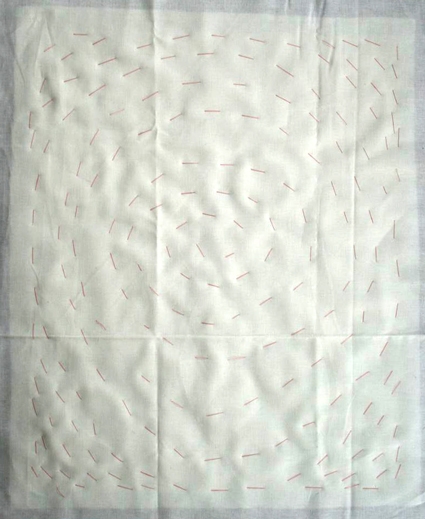 Thread Basting is sewing something together with large, easily removable stitches. For quilts it temporarily holds the three layers of the quilt sandwich (backing, batting, and quilt top)  in place as you quilt. Once you are done quilting the basting stitches will be pulled out.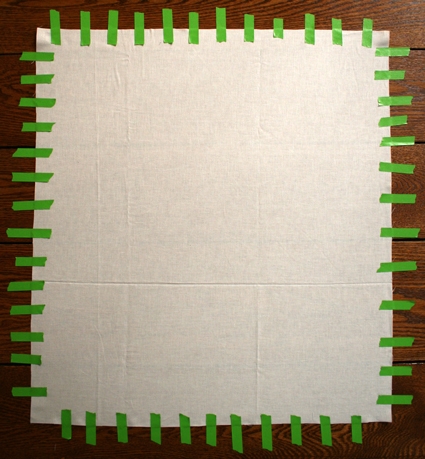 Cut the backing fabric to be 4-inches longer and wider than your quilt top.
Lay the backing fabric right side down onto a flat surface and tape it down using the masking tape.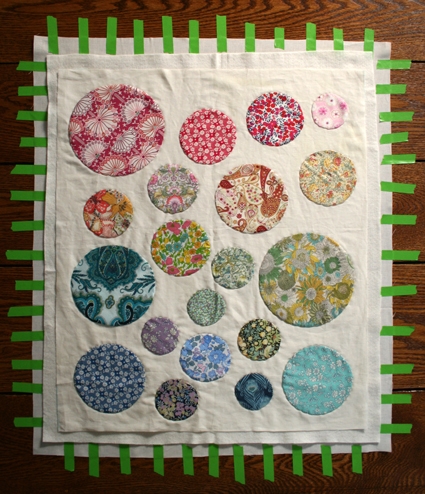 Cut the batting to be 2 inches longer and wider than your quilt top and lay it down smoothly on top of the backing.
Lay the quilt top smoothly on top of the other two layers, right side up.
These three layers are your quilt sandwich.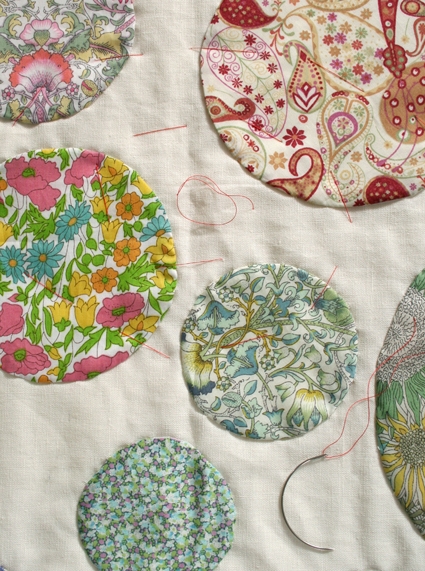 Thread a curved needle with a long length of the contrasting thread. Sewing though all three layers of your quilt sandwich, take a series of 1 1/2-inch long or larger stitches with the curved needle, starting at the center of the quilt and moving out in a spiral shape. Do not tie a knot at the end of the thread, but leave a long tail which will make it easier to pull out later.  The backing fabric will still be taped to the surface throughout the basting process.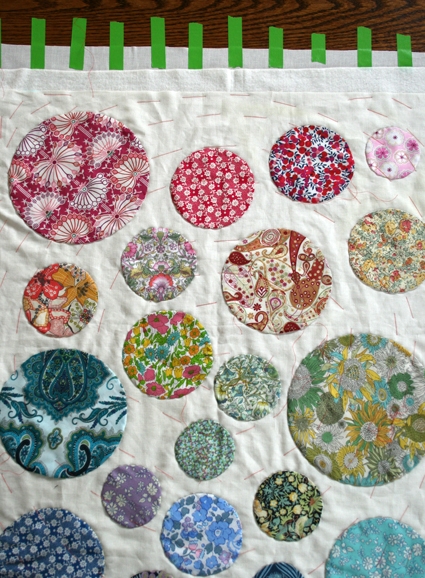 Continue on with these large stitches in a spiral shape until the whole piece is basted.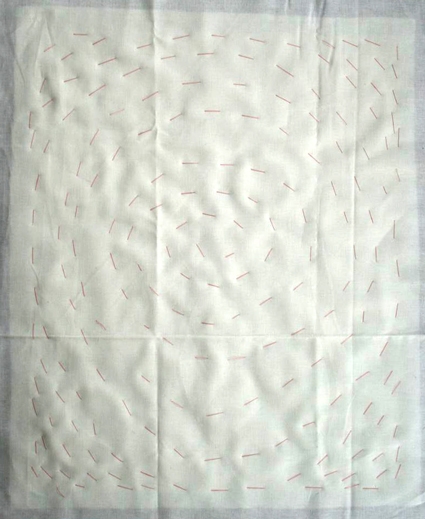 Un-tape the backing fabric from the floor. The back of the quilt sandwich should look like this.