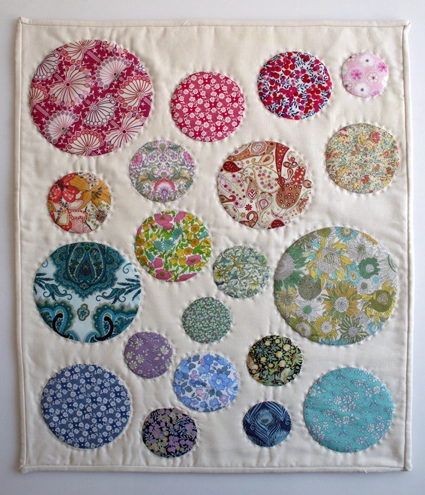 This is a simple and clean applique technique that uses lightweight interfacing. It's used in our Liberty of London Tana Lawn Circular Applique Mini Quilt pictured above.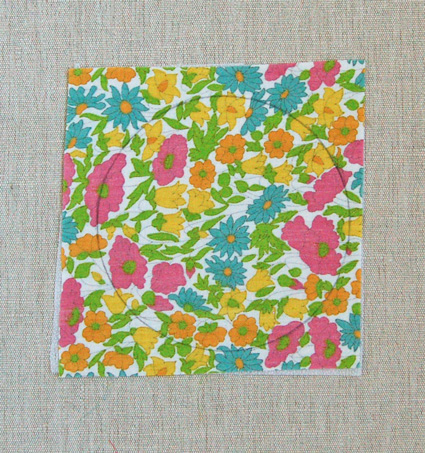 This tutorial uses circles as the appliqued pieces but this technique will work with almost any shape.
Trace the circle onto the wrong side of your fabric.
Cut the traced circle away from the rest of the fabric into a rough square and pin it wrong side up to a piece of the fusible interfacing facing fusible side up.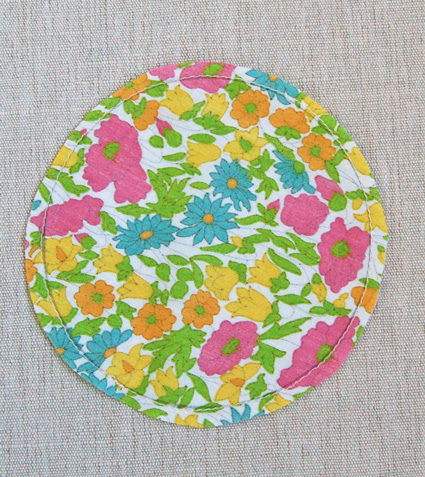 Sew all the way around directly on the marked line of the circle. Trim the seam allowance to approximately 1/8-inch.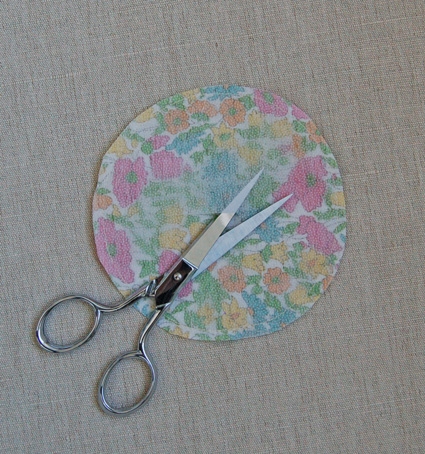 Flip the circle over and cut an opening into the middle of the interfacing.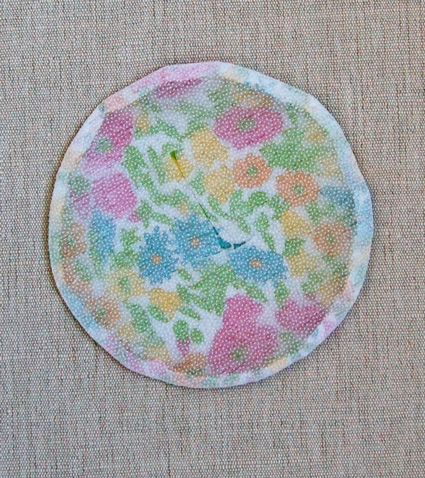 Turn the circle right sides out through this cut in the interfacing.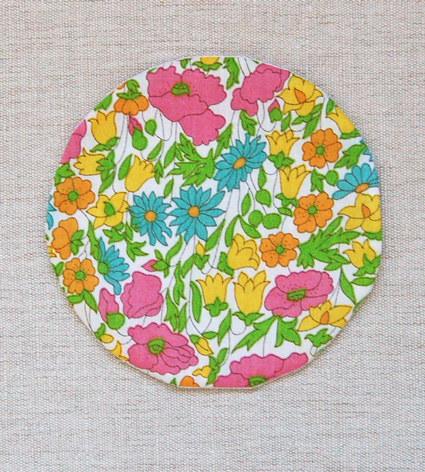 Finger press your hemmed circle flat.
Arrange the hemmed circle onto the backing fabric.
The fusible side of the interfacing is on the back of the circle. Use a hot iron to lightly press the circle into place. Please note, sometimes through handling the fuse comes loose so we also pinned our circle to the backing fabric to keep it from shifting around during the applique process.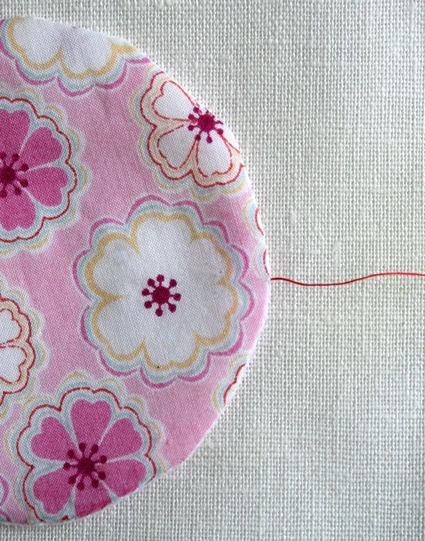 You will probably want to use a neutral colored sewing thread. We used a contrasting thread for the example so you could see it clearly in the photos.
Since the cotton lawn is delicate you'll want to avoid damaging it, so you should start by coming up through the back of the background fabric with your threaded needle (rather than through the front of the lawn and popping the knot to the inside as you would for traditional applique) and exiting right at the edge of the circle, just catching the edge of the circle fabric as you exit.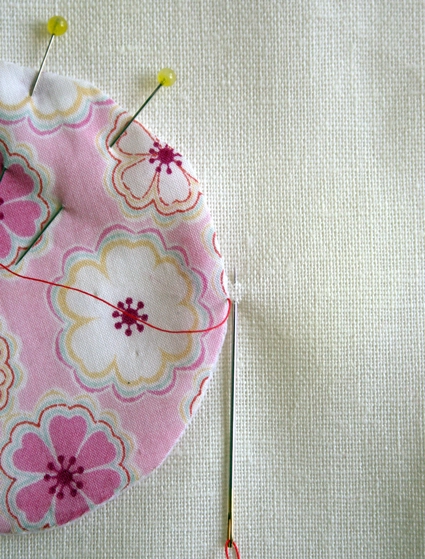 Take a tiny stitch from the background fabric just at the edge of the circle as shown above.
Push your needle back into the edge of the circle just at the point where you exited the background fabric. Then slide the needle through along the inner edge of the circle and pull it out approximately 1/4-inch beyond where you went in as shown above.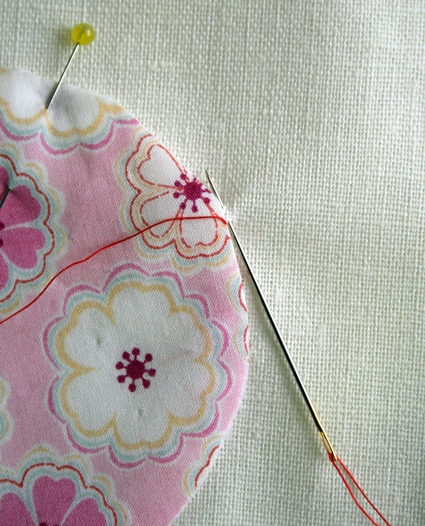 Take another tiny stitch from the background fabric just at the point where you exited the circle.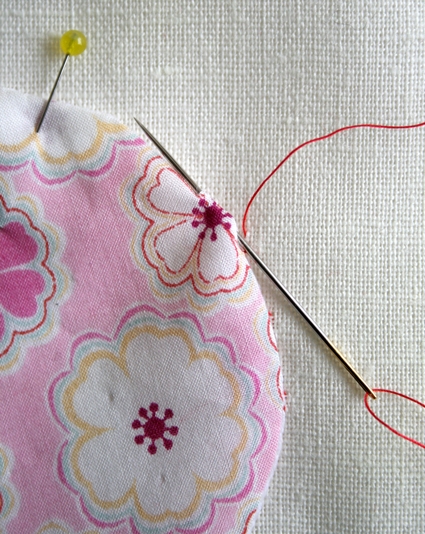 Then push the needle through the edge of the circle once again for approximately 1/4-inch. Repeat to complete the perimeter of the circle.