A bit of Woven Stitch, a dash of Linen Stitch, and voila, Reversible Stripes, all through the magic of slip stitches! One side of this stitch pattern is smooth and flat, with seemingly woven thin, horizontal pinstripes. The other side is textured in deep, hearty ridges, running in vertical stripes like a knotted tweed.
Now that you've got the stitch down, put it to good use! Check our our free Reversible Stripes Scarf pattern.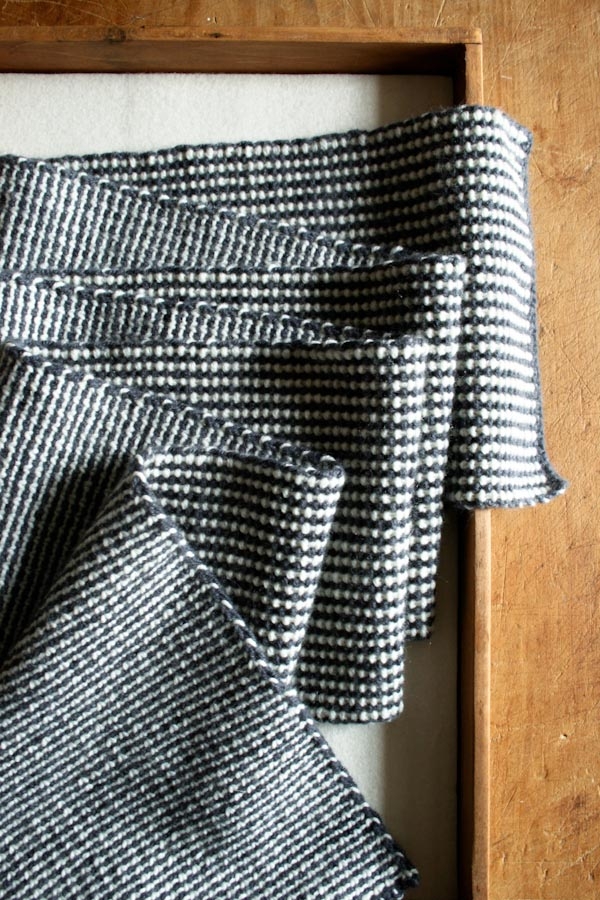 Make it punchy and high contrast, like above, or soft and subtle, like below. Either way, Reversible Stripes are fun, interesting, and totally beautiful!