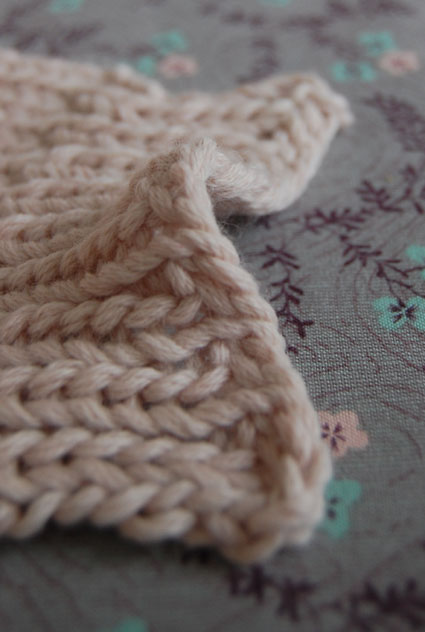 In her DVD, A Knitting Glossary, Elizabeth Zimmermann very rightly points out that the common method of binding off is big-time unsatisfying. If it's tight enough to look neat, the edge is taut and inflexible. If it's loose enough to be elastic, the edge is lumpy and messy. Look…untidy!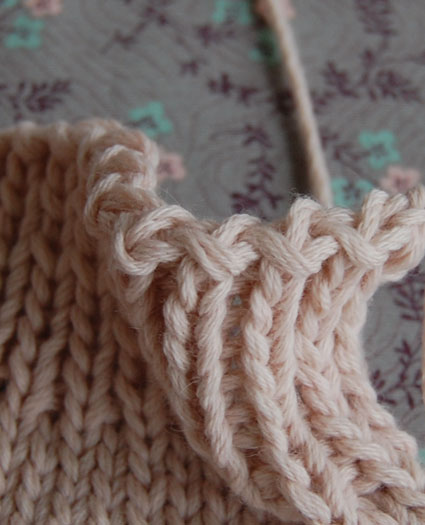 Zimmermann demonstrates another method that she calls "Casting On/ Casting Off", so named because it ends up looking just like a long tail cast on. I think it's kind of a confusing name, so I'm calling it the Better Bind Off. You can use the Better Bind Off on any edge, but I'm showing it on a ribbed edge because I especially like this technique for neck and button bands.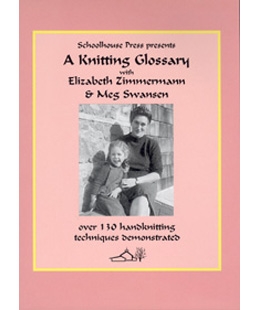 here.
A Better Bind Off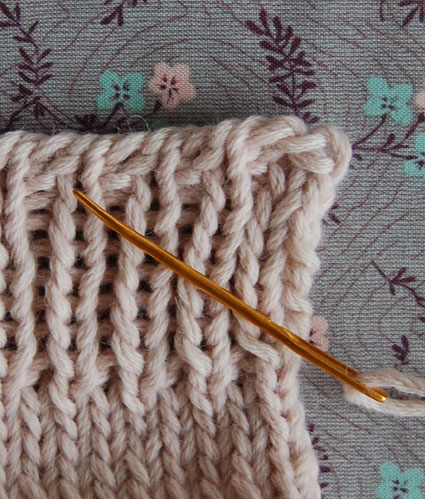 An important note is that this bind off is worked from left to right, the opposite of knitting. So, for flat knitting, do not turn the work over to begin. And for circular knitting, work back the way you just knit.
First cut a long tail, 3 or 4 times the length of the edge you're binding off, and thread it through a tapestry needle.
Allow the first 2 stitches off the knitting needle. Sew the tail through the 2 stitches (as if you're purling), right hand stitch first.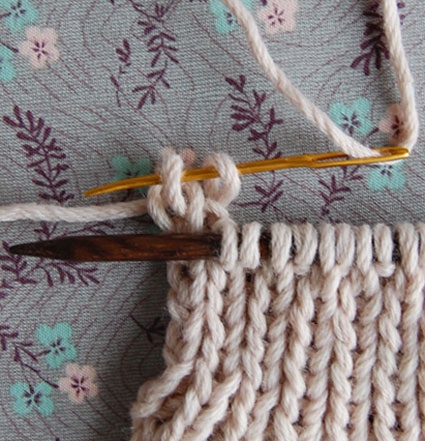 Gently pull the yarn through the two stitches.
Let the next stitch off the knitting needle, and sew the tail through it and the stitch just to the left of it (except for the first stitch, every stitch gets sewn twice).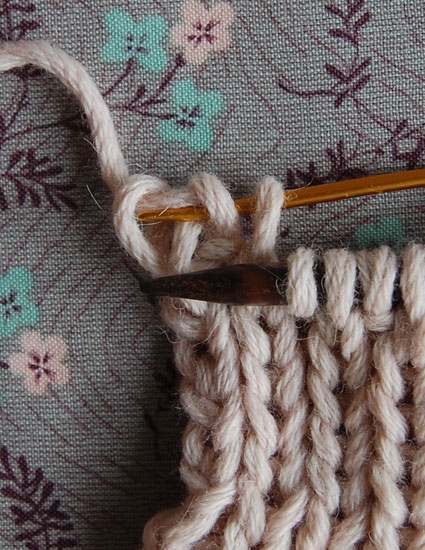 And pull the yarn through. Repeat this to the end of the row or round, being sure to keep the tail up and out of the way.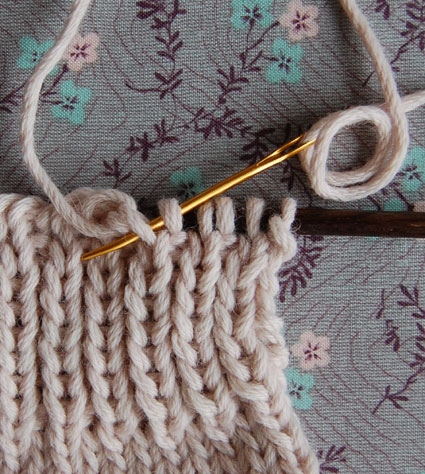 You may need a little practice to get the tension right, but in the end you might have a new favorite bind off!  –Whitney
ps. The yarn used in this tutorial is Blue Sky Alpaca's Worsted, color pink.