Delicate lengths of silk, speckled with semi-precious gemstones held in place by lovely little knots, our Gemstones + Knots Necklaces are exquisite in their simplicity. Like morning blossoms on the vine, they sparkle and shimmer just enough to catch the eye!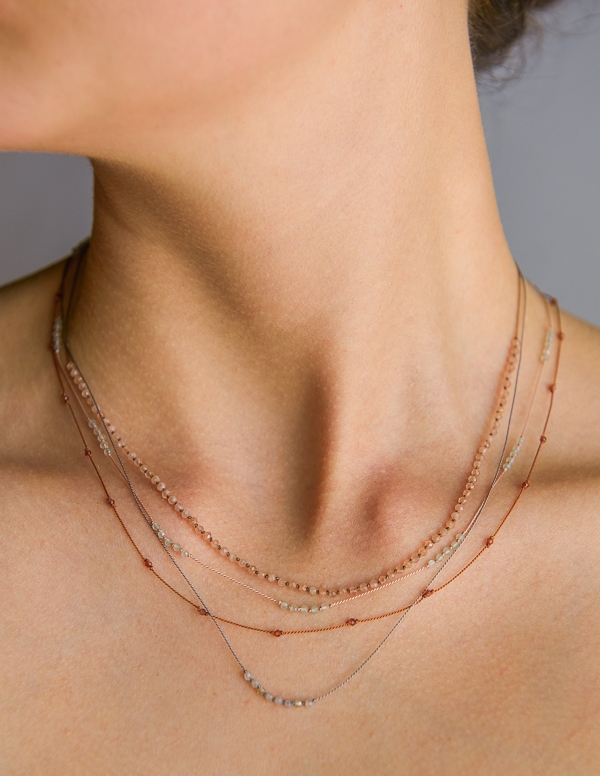 Our Gemstones + Knots Necklaces Kit comes with everything you need to make a set of these necklaces: four designs, one color. With an adjustable sterling silver bead closure to vary the lengths, piling on your Gemstones +Knots Necklaces is highly recommended!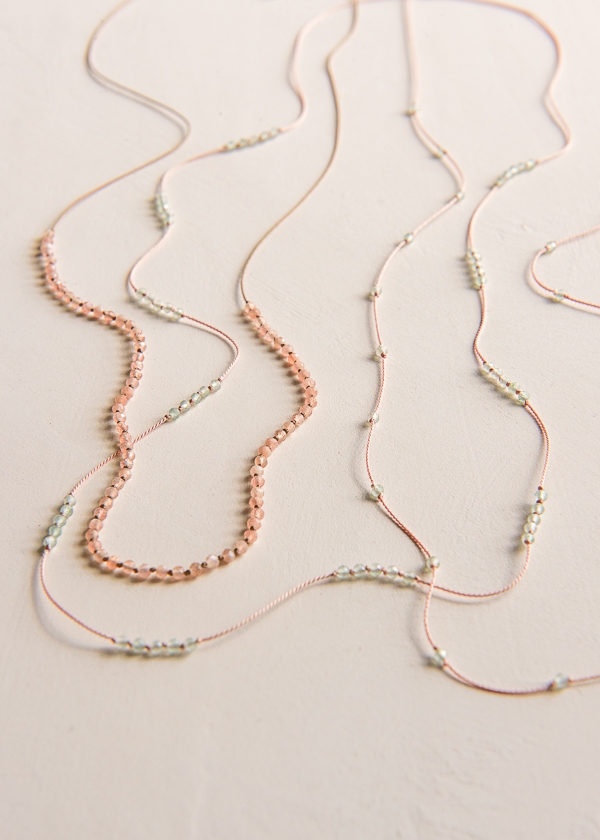 To make them, you'll learn and employ the very basic beading technique of tying knots between beads. We love the texture these knots add but also that they allow the beads to hang with grace and ease and to be placed exactly where you want them along the cord.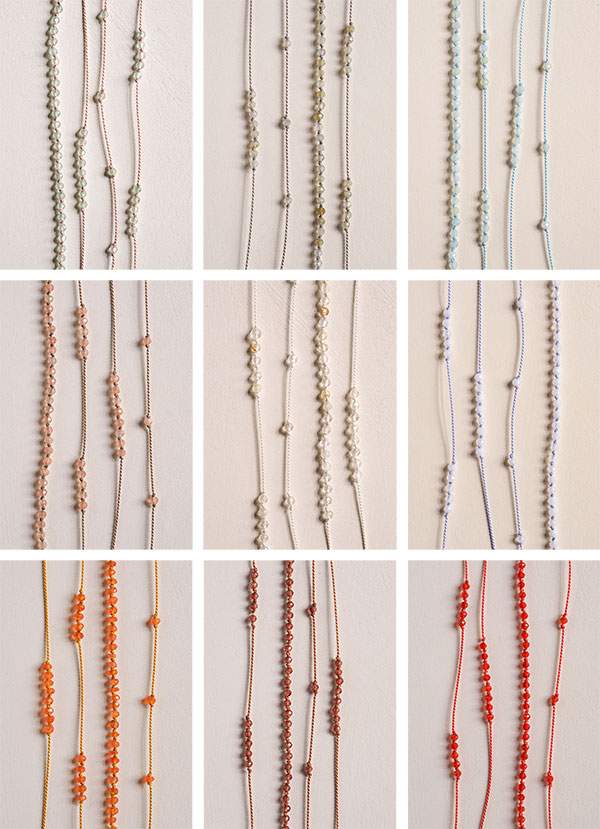 The only hard part of making these luminescent beauties is having to choose from among Purl Soho's nine different semi-precious Small Gemstone Beads. From Green Quartz and Pink Moonstone to Light Carnelian and Natural Chalcedony, each irregularly faceted stone is perfectly imperfect, reminding us that they do, in fact, come from our amazing earth.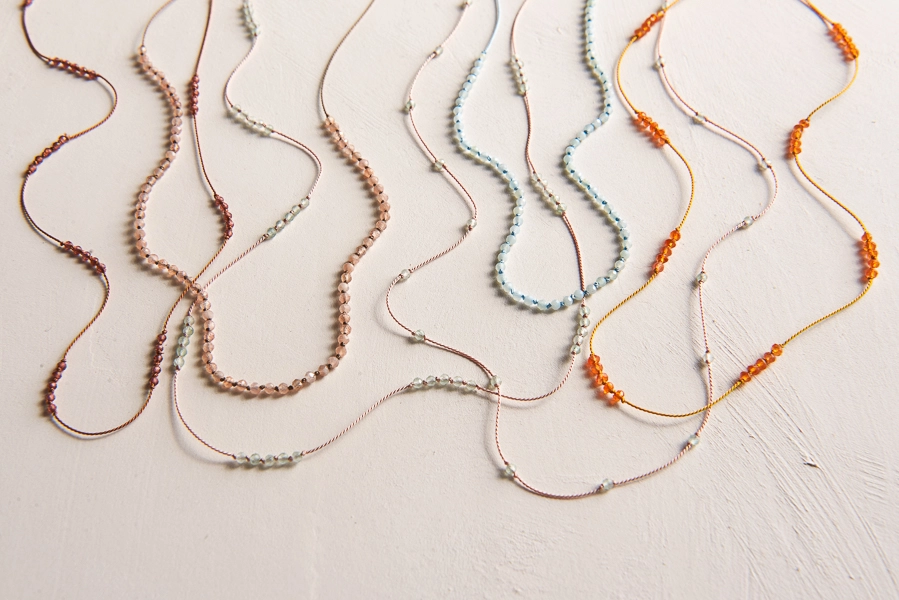 In addition to a strand of beads, each Gemstones + Knots Necklaces Kit includes some of Purl Soho's beautiful Sterling Silver Beads (for the closures), Fine Tip Tweezers, thorough how-to instructions for tying the two types of beading knots and for making the four different designs, plus two packs of Griffin's Silk Bead Cord, No. 2 in a color specifically chosen for each bead.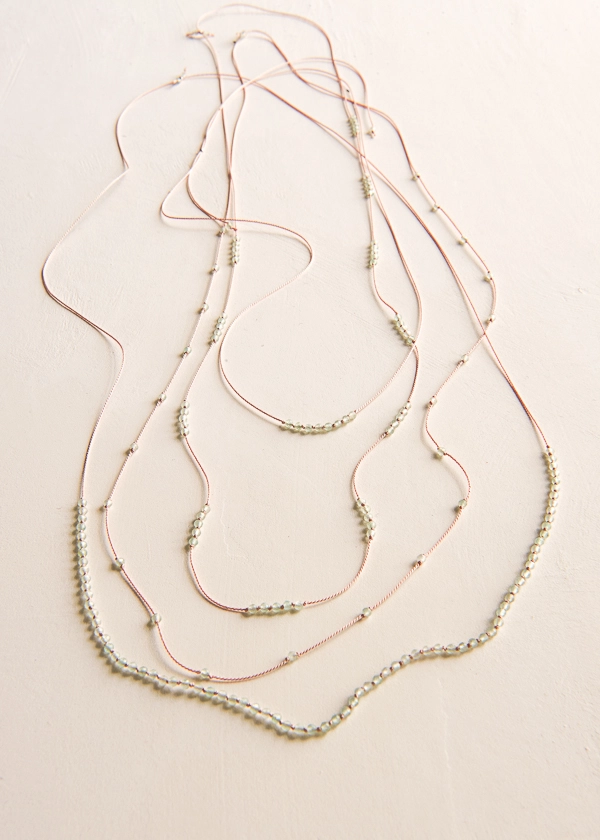 And if you're in the throes of holiday shopping, look no further. A set of sparkling strands will knock the socks off the jewelry-wearers on your list, while giving a Gemstones + Knots Necklaces Kit to the do-it-yourself-ers in your life will surely bring joy!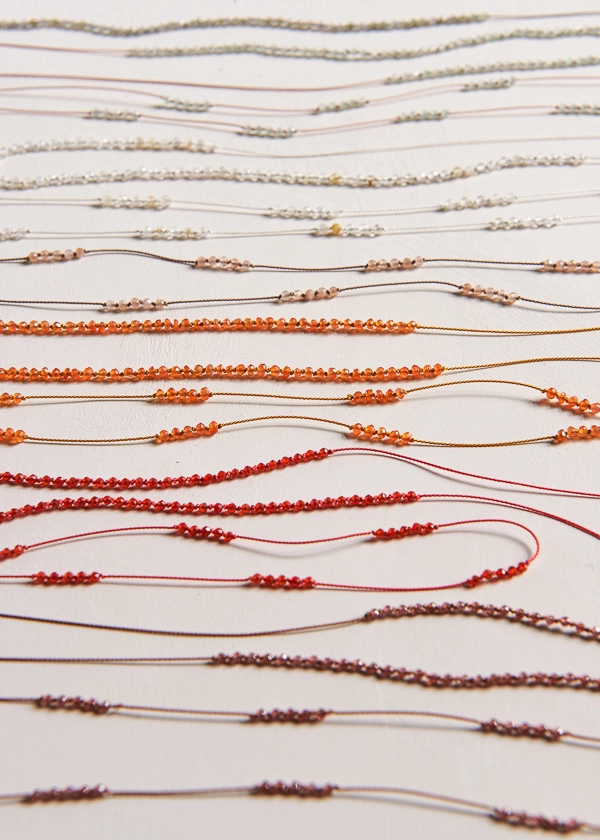 Materials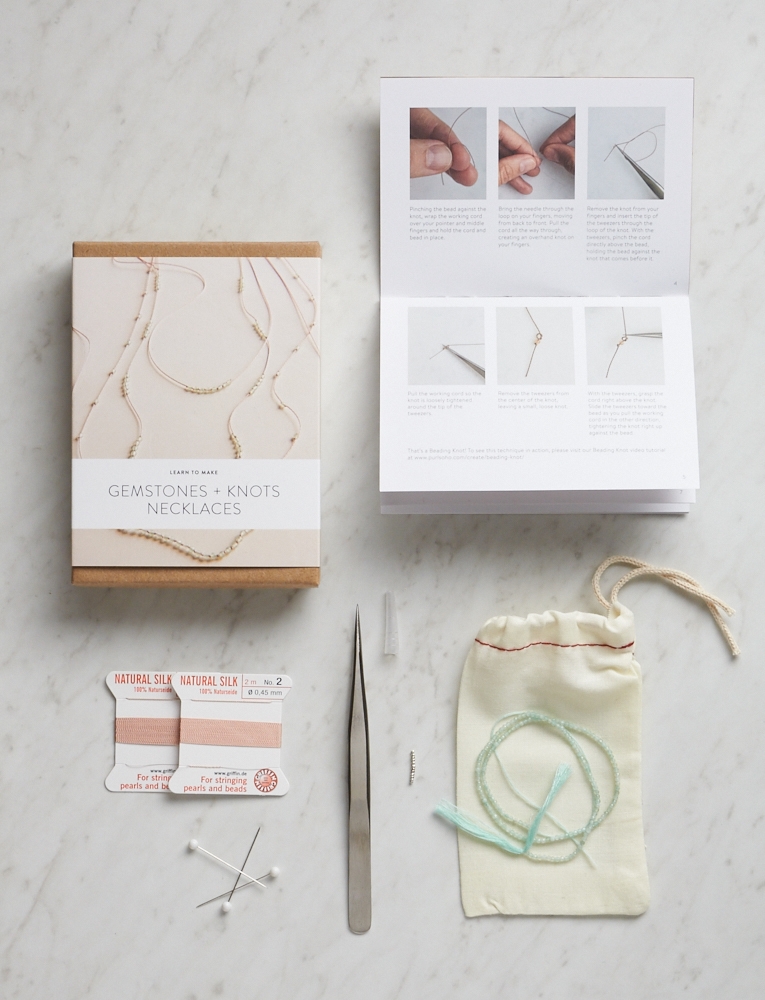 Each Gemstones + Knots Necklaces Kit comes with enough materials to make four necklaces in four patterns (NOTE: This kit is no longer available.)…
A 13-inch strand of Purl Soho's Small Gemstone Beads
Some of Purl Soho's Sterling Silver Beads
Two 2-meter packs of Griffin's Silk Bead Cord, No. 2
A few straight pins
NOTE: All of these components are also available on their own by clicking on the hyperlinks.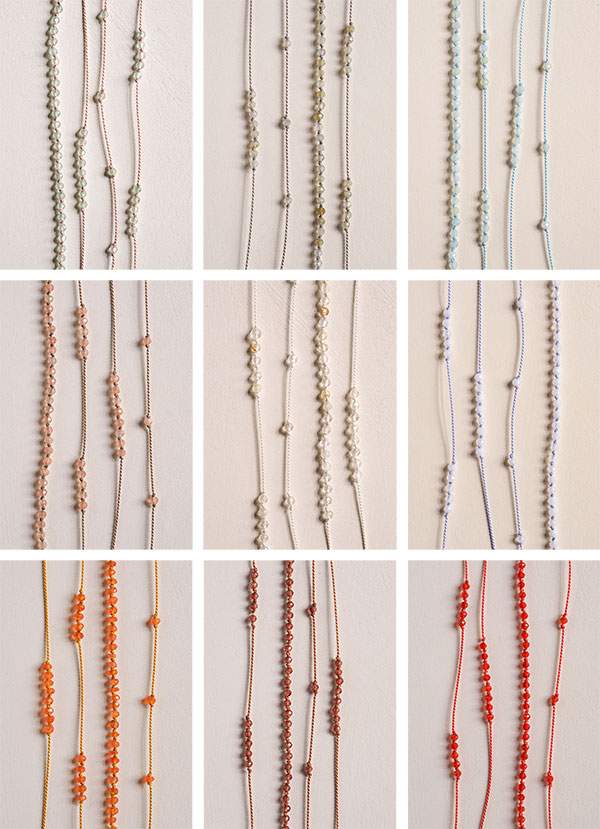 Our Gemstones + Knots Necklaces Kit comes in nine palettes, they are…
Top Row: Green Quartz, Green Moonstone, and Amazonite
Middle Row: Pink Moonstone, White Quartz, and Natural Chalcedony
Bottom Row: Light Carnelian, Garnet, and Dark Carnelian
Size
Finished Circumference: Approximately 27 inches, with adjustable closure
Pattern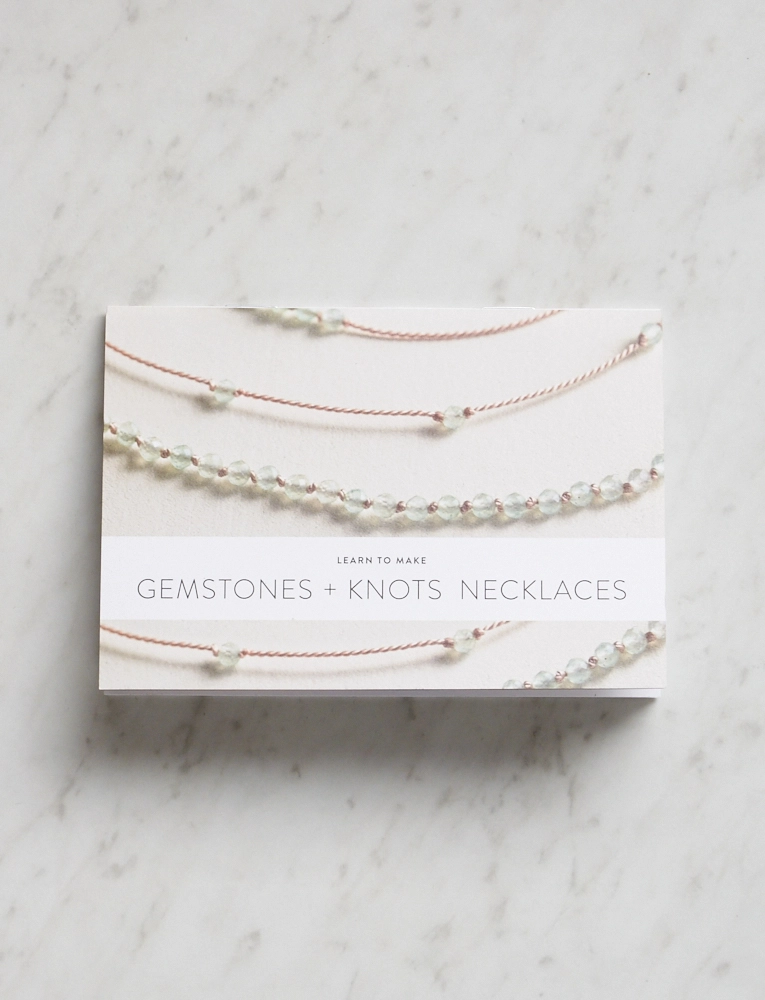 If you already have what you need, our Gemstones + Knots Necklaces Pattern is available on its own as a hard copy or PDF download.