Purl Soho founder Joelle Hoverson's Last-Minute Patchwork + Quilted Gifts is almost ten years old (!), but even though it's reaching double digits, the projects inside are still as fresh as ever. Her Color-Wheel Quilt looks just as amazing as it did in 2007 and remains one of our most popular and quintessentially "Purl" projects.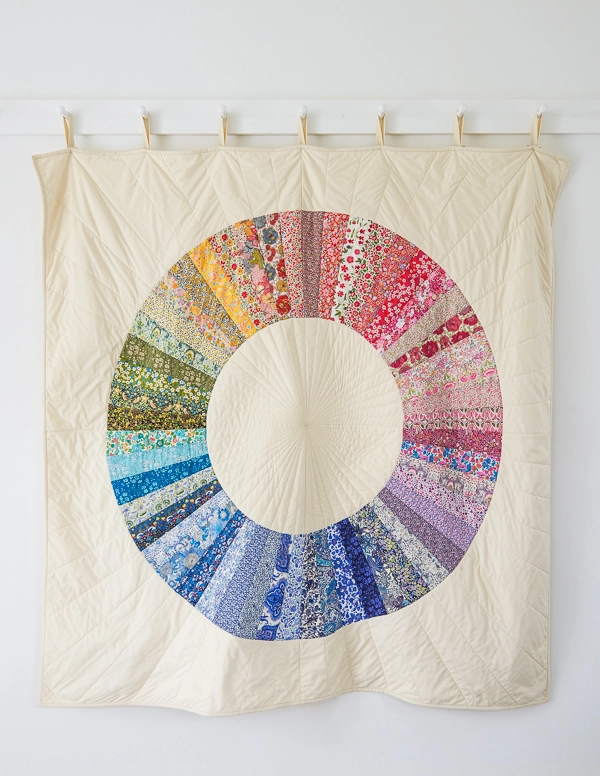 The Color-Wheel Quilt uses 52 different prints that run the rainbow, and if you're talking color and print, there is no fabric better than Liberty of London's Tana Lawn. We have offered a Liberty Bundle specifically for the Color-Wheel Quilt for years, but we've never made one for ourselves… until now!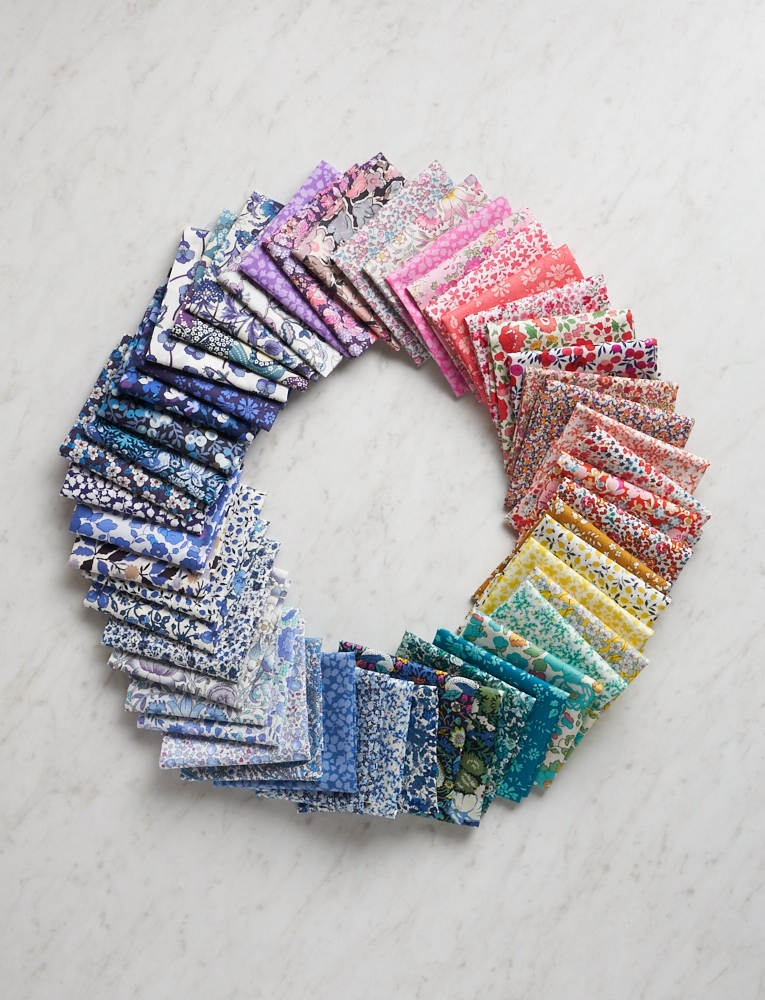 Liberty's singular beauty gives our Color-Wheel Quilt such a burst of fresh energy, we'll probably be talking about it another ten years!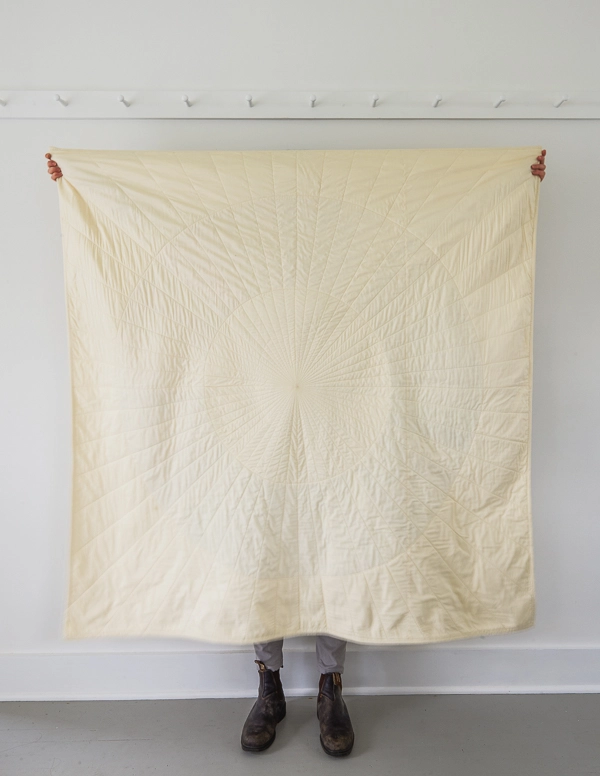 Materials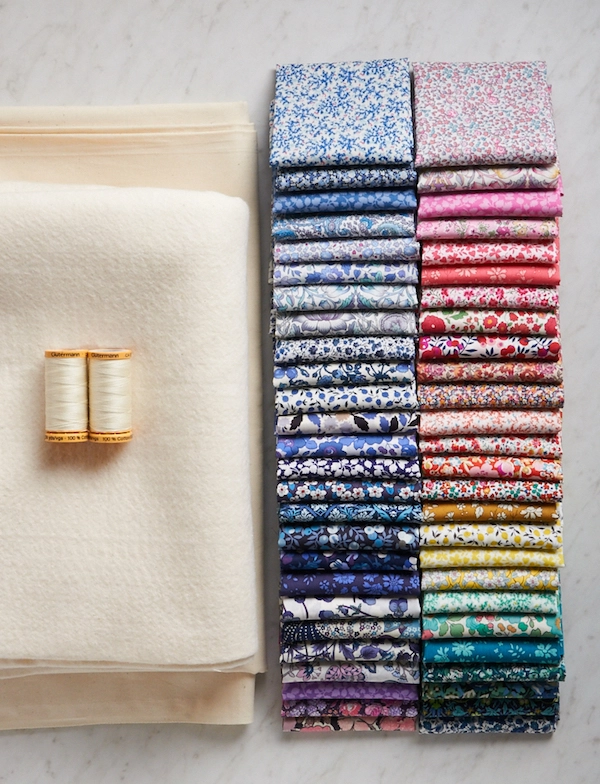 Main Fabric: 7¼ yards of 45-inch wide cotton (for backgrounf, binding, and quilt back). We used Moda's 200-count Natural Muslin, 45 inches wide.
Color-Wheel Fabric: 52 different-color cottons, at least 4 x 12 inches each. We used Purl Soho's Liberty Color-Wheel Quilt Bundle.
Two large spools of thread. We used 274-yard spools of Gutermann's Cotton Sewing Thread in color 1040.
Thinnest loft cotton batting. We used Quilter's Dream's Cotton Batting, Request loft, Twin size.
You'll also need…
Size
Finished Dimensions: Approximately 56 inches square
Pattern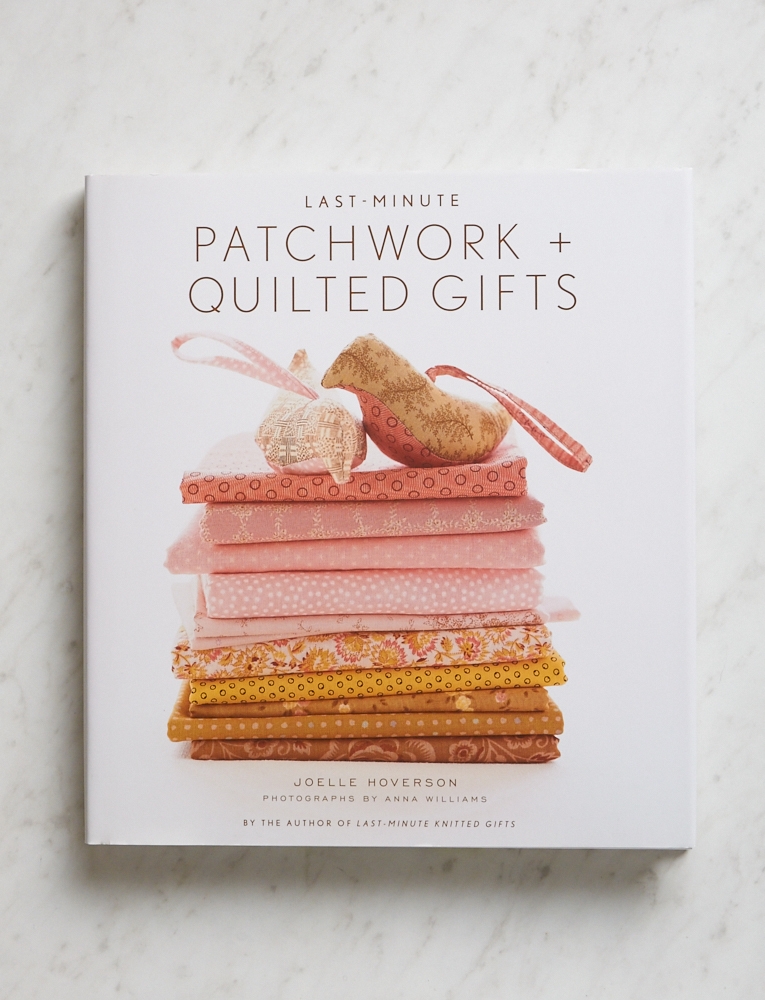 The full pattern, including templates, is in Joelle's Last-Minute Patchwork + Quilted Gifts.