I am a huge fan of Liberty of London's iconic Tana Lawn prints, which is why our Prism Quilt in Liberty of London is especially dear to my heart. It's amazing to see so many of these gorgeous fabrics together in one pretty place!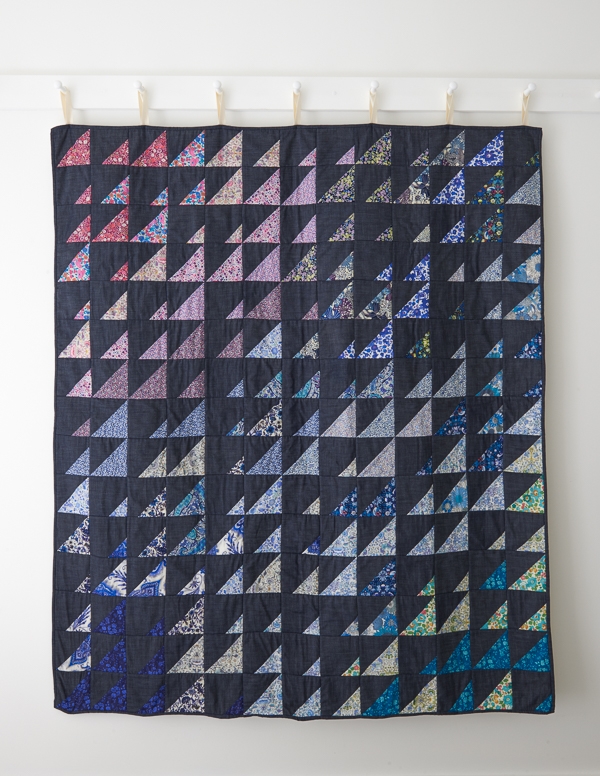 Our original Prism Quilt used a Liberty Half Rainbow Bundle in a Warm palette ranging from pale pink to rich green. I love the original quilt's sunny, cheerful look, but as soon as I finished it, I knew I needed to see it in the Cool colorway as well!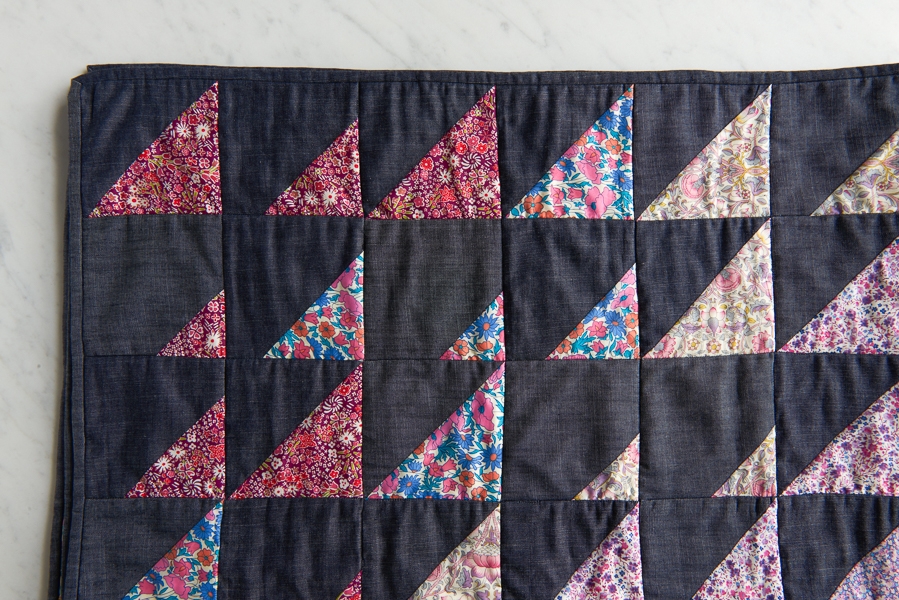 This new version explores a chillier palette by using a Cool Liberty Half Rainbow Bundle and pairing it with Robert Kaufman's Draper Denim Indigo. The prints, which run from deep purple to bright turquoise, seem to glow against this rich backdrop of dark denim.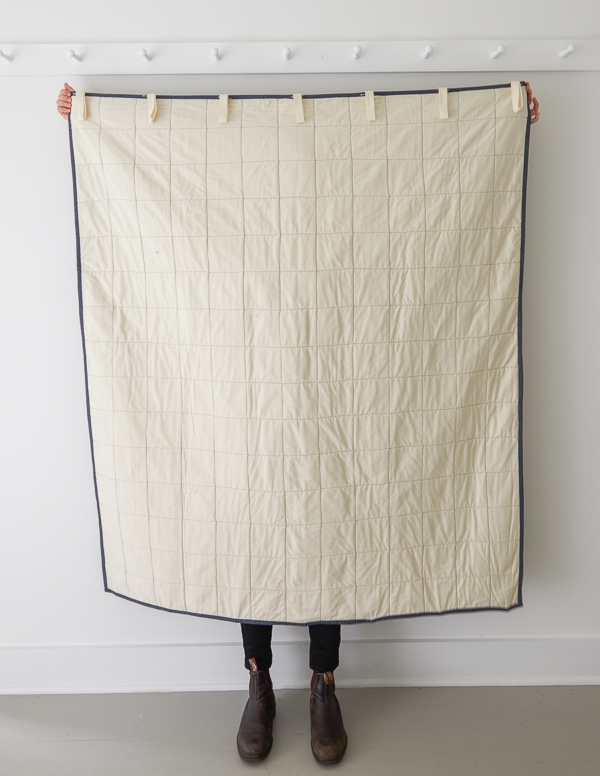 Our Prism Quilt in Liberty of London, Cool Bundle is moodier than its predecessor, but there is something about its mysterious blue beauty that I can't resist. -Molly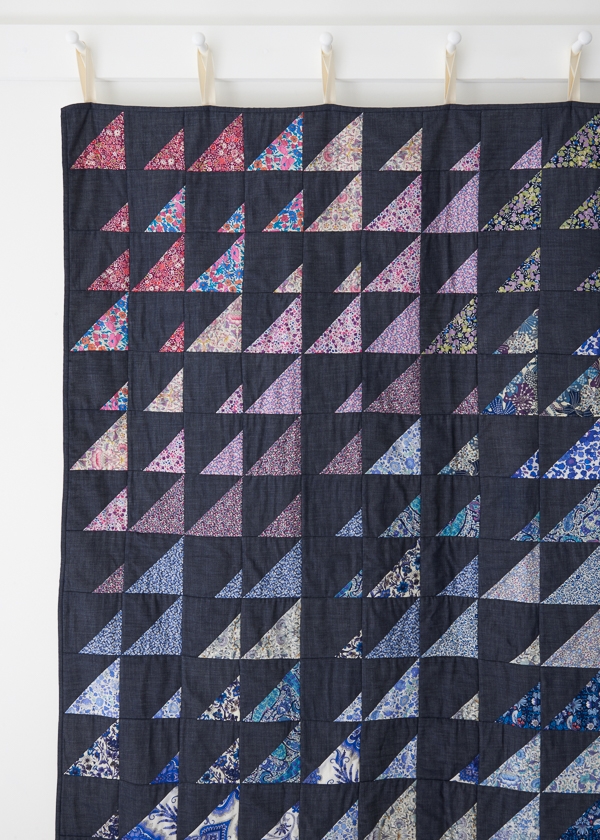 Materials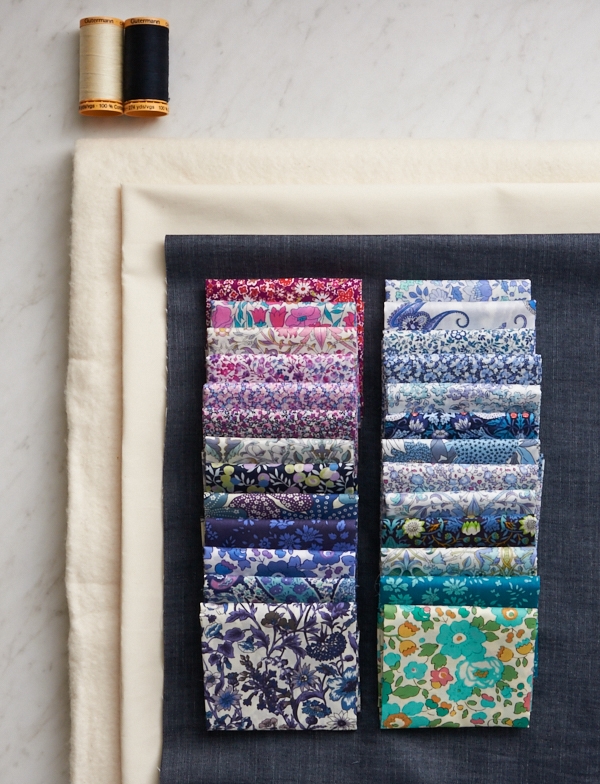 Size
Finished Dimensions: 52 inches wide x 60 inches tall
Pattern
For the free pattern, please visit our original story.