Our Tunic with Gathered Shoulders is the perfect summer top, both breezy and beautiful. It's also fun and easy to make, just what you want out of summer sewing!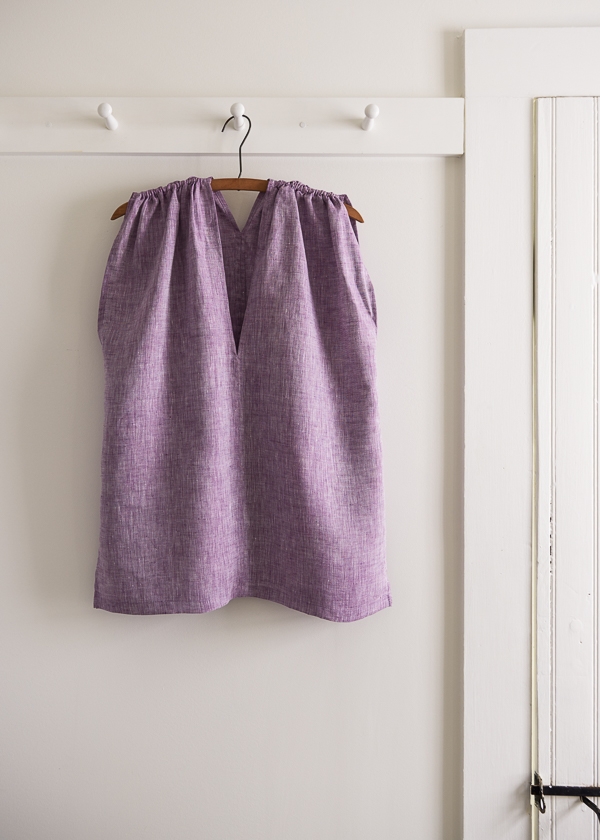 Originally in Handkerchief Linen, this summer we made a bright, fresh version in our lovely Watercolor Linen. Woven with one color as the warp and another as the weft, Watercolor Linen is a luminous, almost glowing fabric. Special indeed!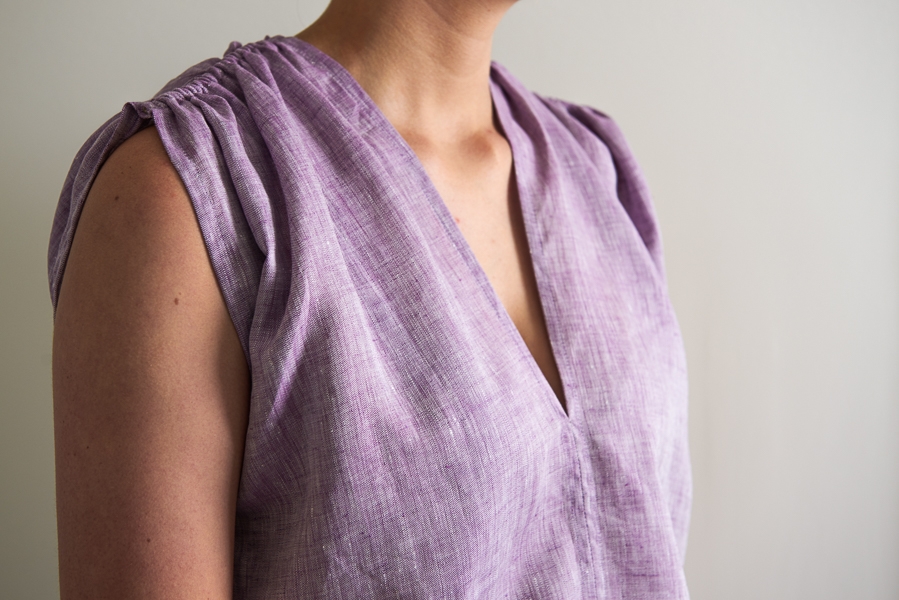 A simple, straightforward garment like our Tunic with Gathered Shoulders is a great place to show off the beauty of Watercolor Linen. So, go ahead and give it a try, summer sewing awaits!
Materials

1 (1, 1, 2, 2) yards of Purl Soho's Watercolor Linen. We used Sugar Plum.
1 yard of Purl Soho's Neon Lacing. We used White, but you don't see the Lacing in the finished Tunic.
A 110-yard spool of Gutermann's Cotton Sewing Thread in color 6080
Sizes
To fit chest sizes 28-31 (32-35, 36-39, 40-43, 44-46) inches in circumference
Sample: The Tunic shown here fits a chest size 32-35.
Pattern
For the free pattern, please visit our original Tunic with Gathered Shoulders story.