Like a painting, our new collection of Watercolor Linen seems made of fluid brushstrokes and colorful washes. It is subtle and elusive, intriguing and complex, earthy and beautiful.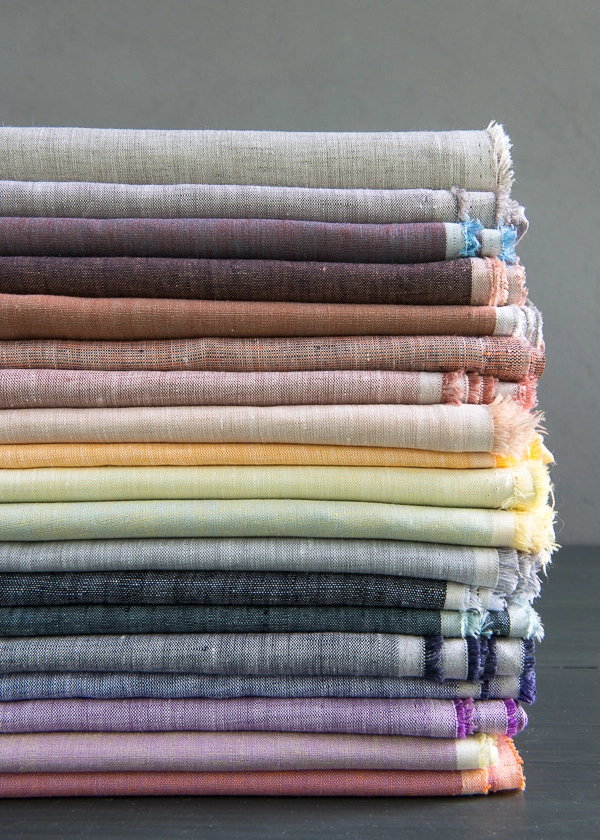 The structure of Watercolor Linen is a simple plain weave, but with the warp one color and the weft another, the fabric seems to glow with an inner light. It shifts and transforms, each color a wonderful thing!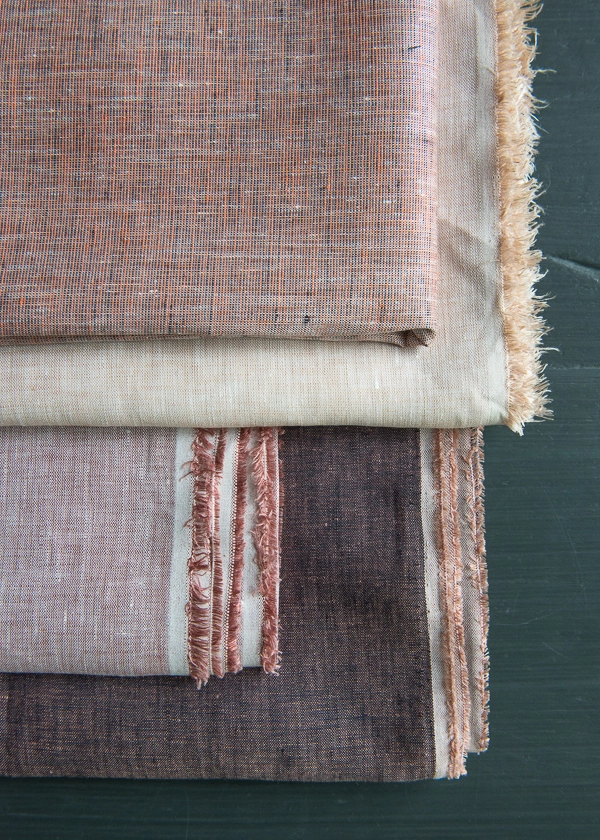 From serious Smoked Rose to playful Lemongrass, Watercolor Linen's palette addresses every mood. It is often surprising, like when Wisteria Stem mixes lemony yellow with its complement, pale purple, to create a color that, instead of muddy, feels like the morning sun on a spring blossom.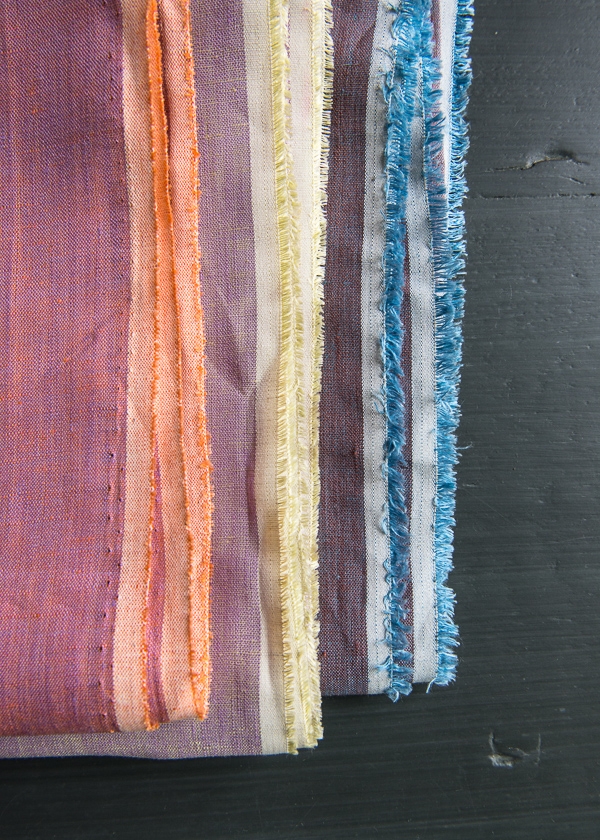 Like its sister Handkerchief Linen, Watercolor Linen is crisp, cool, and lightweight. It is perfect for warm-weather garments, summertime quilts, napkins, tablecloths, and scarves.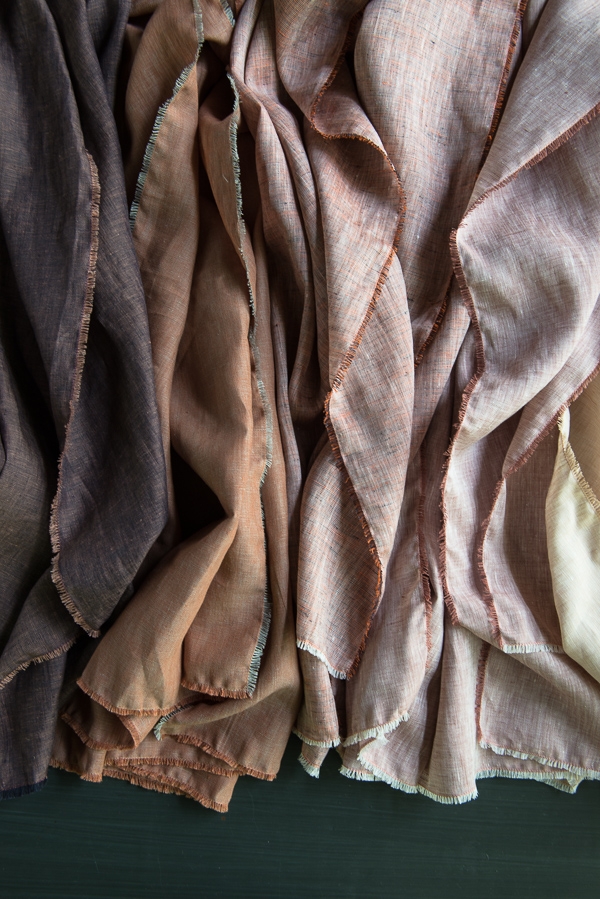 The free pattern for our lovely Watercolor Linen Wrap is a great place to start. It makes use of the contrasting warp and weft threads with a frisky little fringe around all four sides. It is incredibly simple and totally gorgeous!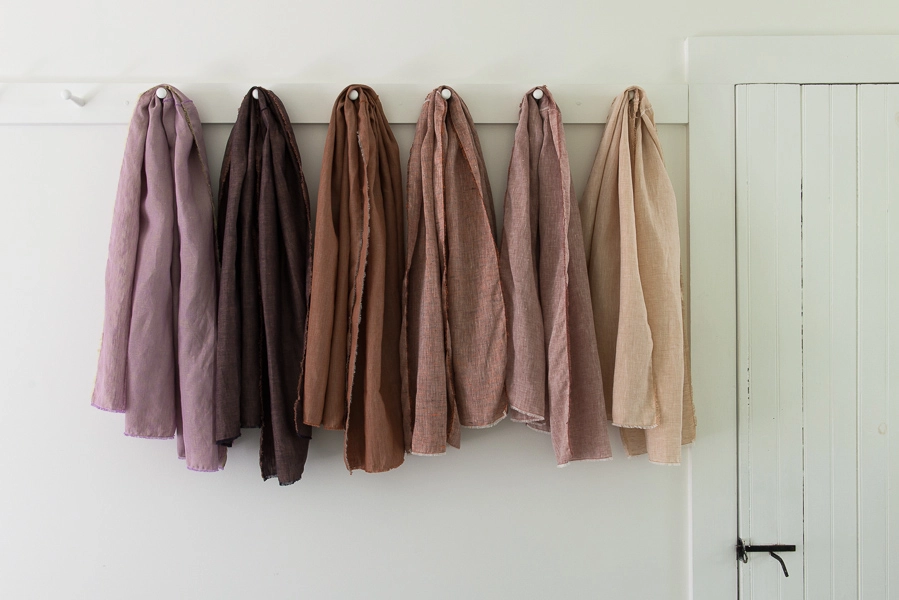 Watercolor Linen is available by-the-yard in a palette of 19 beautiful colors, ranging from warm peaches and pinks to cool grays. Pick your favorites!

Can't decide? Watercolor Linen is also available in fat quarter bundles, just right for napkin sets, patchwork projects, and rainy days. A pack of 10 Fat Quarters includes just over half the palette in Moody or Bright bundles, and a pack of 19 Fat Quarters includes the entire spectrum of colors.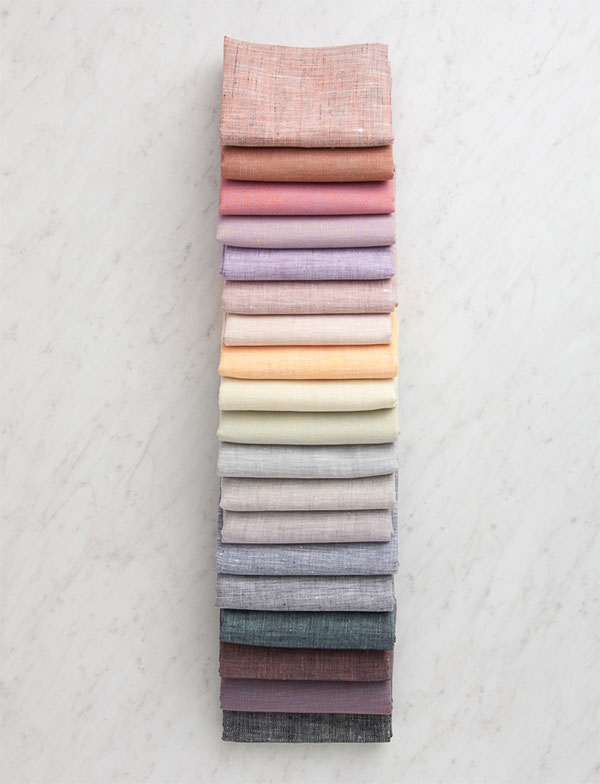 Let us know how you're using Watercolor Linen by posting to Instagram with the hashtag #purlsohobusyhands… We want to know! And most of all, enjoy our new Watercolor Linen!