Six new colors join our Flax Down collection, each one as earthy as the yarn itself! These newcomers round out our original palette of soft brights and cool neutrals, bringing heartiness and depth to the feast.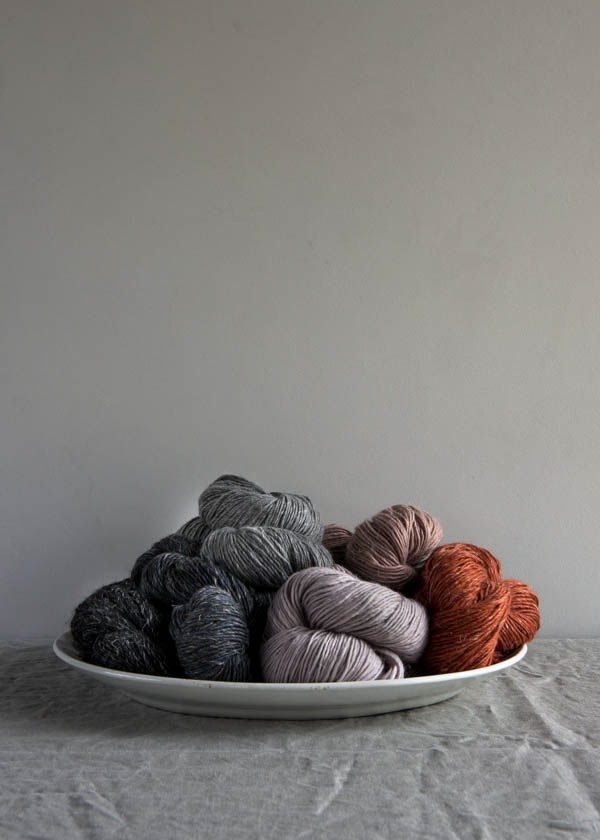 Flax Down is a single-ply blend of baby alpaca, extra fine merino, and linen. Its fibers combine in a texture that is rustic and tweedy, soft and elegant, making Flax Down the perfect canvas for our subtle new palette.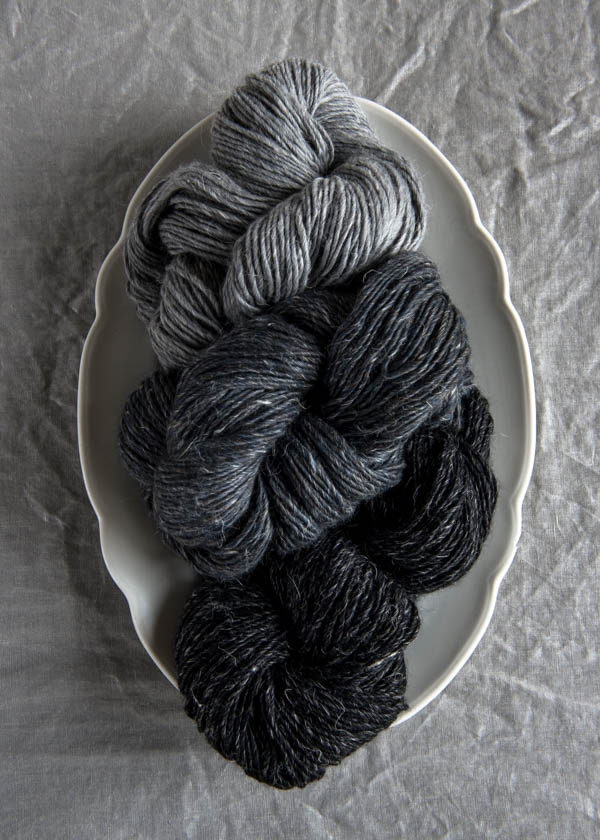 Kettle Black, Stillwater Blue, and Stonewall Gray add gentle moodiness to the collection with their weathered good looks and thoughtful temperament. They are a wonderful choice for the sweater you never take off and the cowl that goes with everything!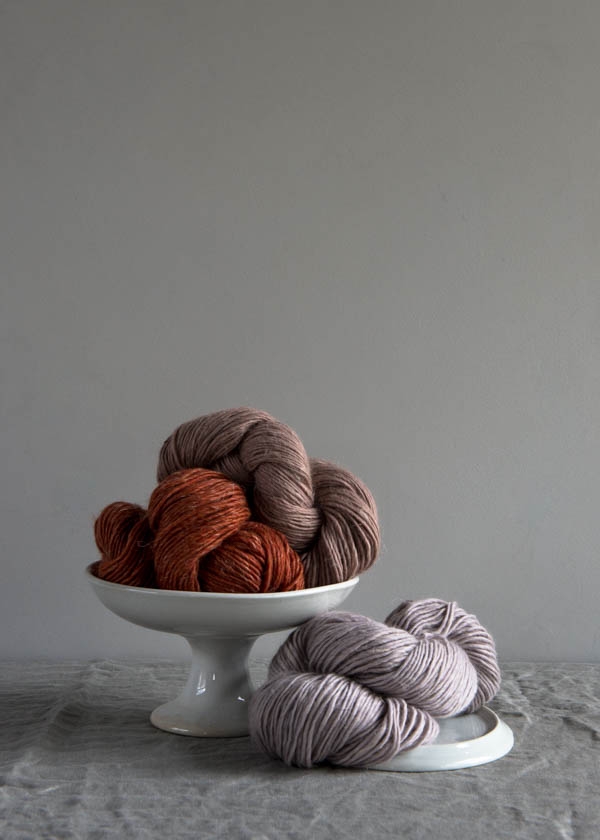 And Kiln Red, Rose Granite, and Lavender Opal bring a warm glow. Their hushed tones and natural beauty are just right for special knits and accessories. We chose Rose Granite to knit up a new version of our classic Jasmine Scarf. This complex and mysterious color seems to give the Jasmine Scarf a timeless quality, evoking eras from Elizabethan to Prohibition.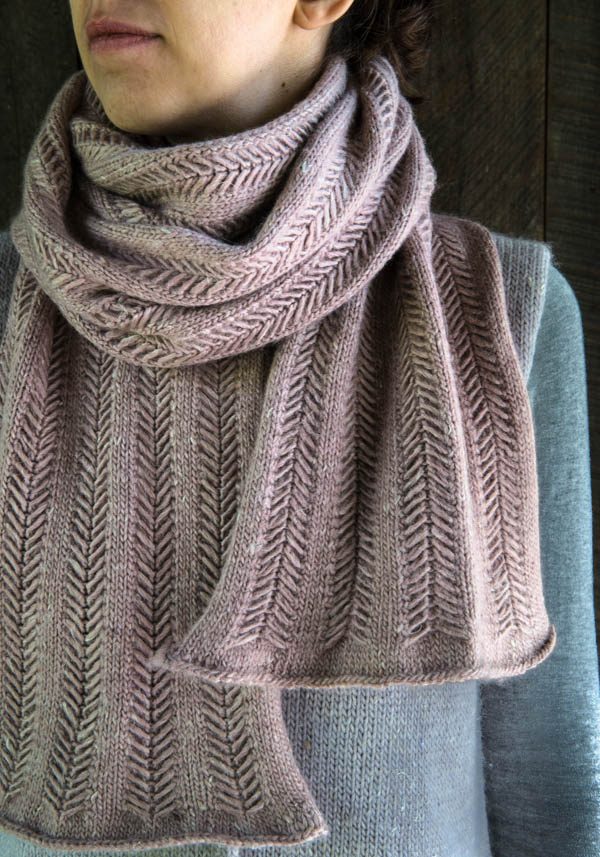 We're so inspired by the character these new colors bring to our palette, a bit off-kilter, a little contemplative, and totally beautiful. Be sure to browse our entire Flax Down collection to see what inspires you!