Say hello to Purl Soho's newest yarn… A big, cuddly pile of merino wool, it's Gentle Giant! As generous a yarn as we could dream up, Gentle Giant is for anyone with a soft spot for cozy and an eye for beauty.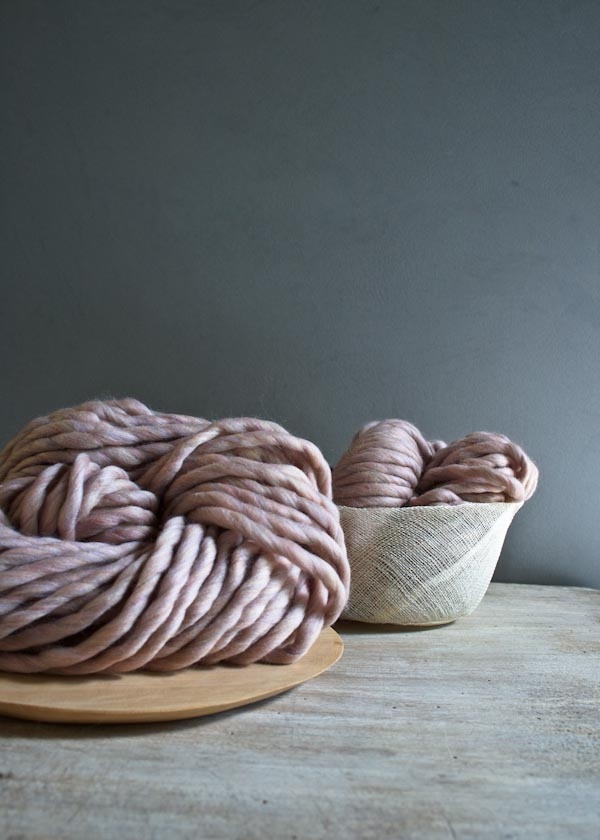 We created Gentle Giant in a dozen Heather colors, plus our classic Heirloom White. Evocative of windblown moors and hilltop fields, our palette draws from nature's rustic beauty with colors like Winter Bark and Silver Berry, Purple Lupine and Pink Sky.
A loosely spun single ply of pure merino, Gentle Giant knits up at a great, big 1 1/2 stitches to the inch. It's the perfect go-to yarn for quick-but-gorgeous knits: warm winter blankets, sumptuous hats and scarves, and high-drama cowls.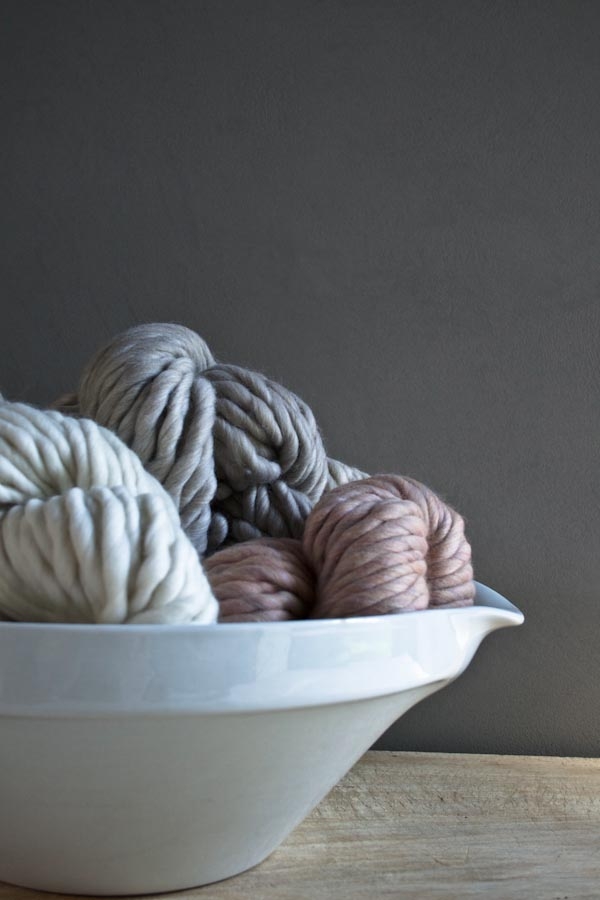 Wondering where to begin? We started with our stunning Beautyberry Blanket, a super fun knit and a wonderful way to get acquainted with the newest member of the Purl Soho Yarn family. Pick up the free pattern here, and be sure also to browse our entire collection of Gentle Giant, this season's big inspiration!