As I cut squares for a quilt or pieces for a dress, I often have a wistful feeling for the lovely selvage edges that go into my scrap pile. Why do we always cut them off? Let's not!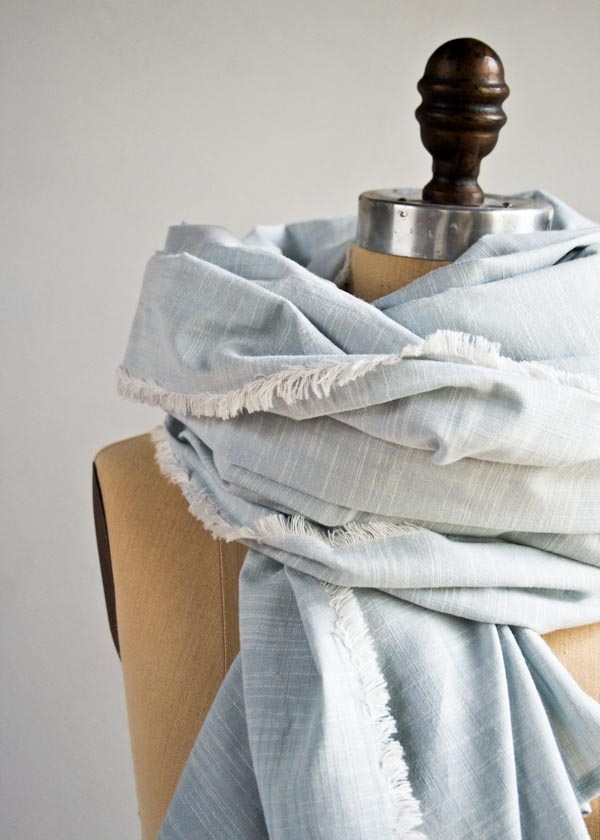 Our Incredibly Simple Scarves start with some of our favorite fabrics and then, instead of tossing aside their selvage edges, we keep them as a pretty design detail. With just two simple hems, an expanse of beautiful cotton is transformed into your new favorite spring scarf, selvage and all! -Molly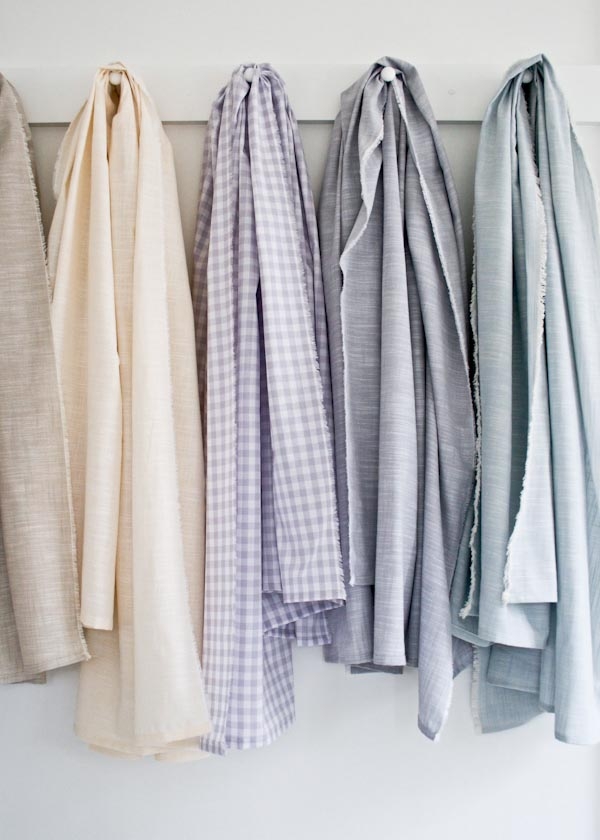 P.S. Mother's Day is on May 10th this year, so think about dear mom! Wouldn't she be sweet nestled in her own Incredibly Simple Scarf?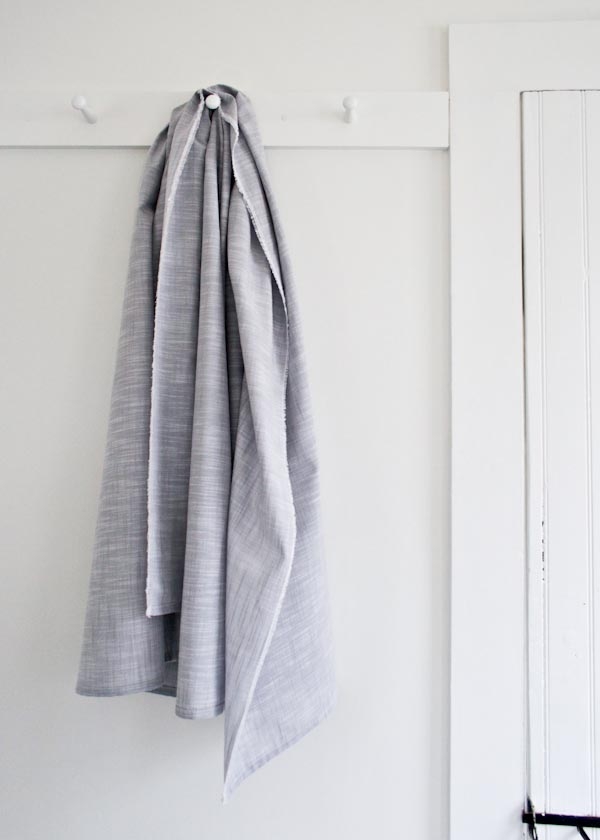 Materials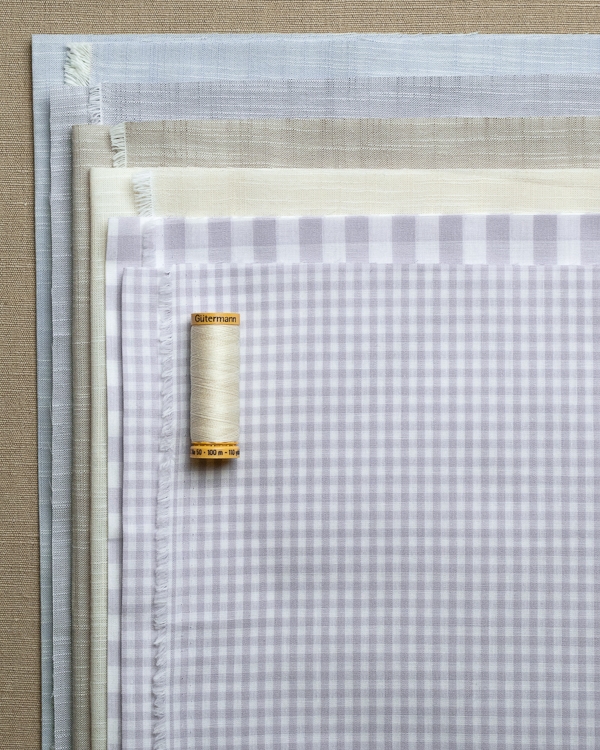 2 yards of lightweight woven fabric. We used, shown from top to bottom, Robert Kaufman's Manchester in Steel, Mist, Taupe, and Ivory; Kiyohara's  Large Gingham in Grey; and Kiyohara's Small Gingham in Grey.
A 110-yard spool of Gutermann's 100% Cotton Thread to match your fabric. We used color 1040 for all the fabrics.
Size
Approximately 42 inches wide by 71 inches long
Notes
Prewash and dry the fabric.
Pattern
Cut both raw ends of your 2-yard piece of fabric so that they are straight and make a clean right angle to the selvage edges. You can do this with a rotary cutter or by marking the edge with a ruler and cutting carefully with scissors.
Fold one of the raw edges ¼ inch towards the wrong side of the fabric. Fold the edge again ¼ inch towards the wrong side. Press and pin down this fold. Repeat with the other raw edge.
Edgestitch both of these pinned folds into place (i.e. stitch right along the inner fold's edge), backstitching at the beginning and end of the seams.
The scarf is done and ready to wear… Incredibly simple!