These Simple Felted Wool Mittens manage to be both easy and chic! "Easy", as in six pieces + six seams = 2 mittens. And "chic", as in sumptuous Lana Cotta Canberra felted wool. In classic neutrals borrowed from bespoke menswear, this fabric is so soft and creamy, so warm and cozy, so absolutely beautiful, your hands will thank you!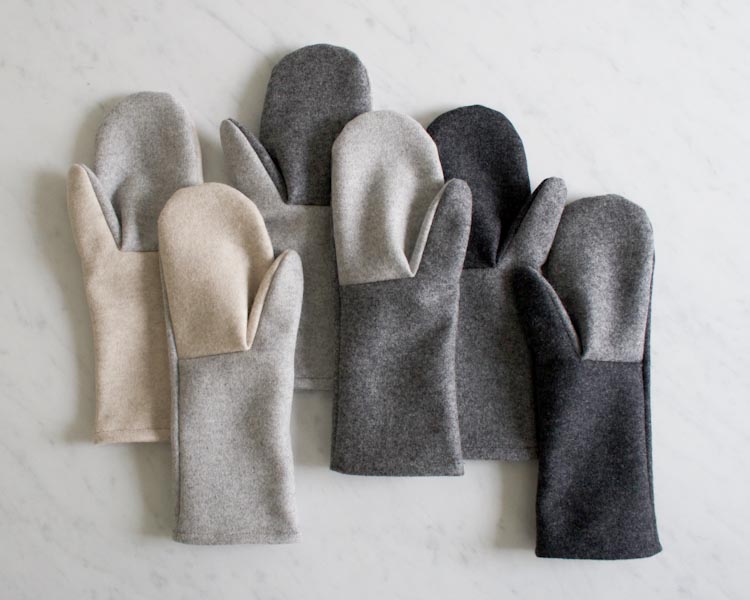 To whip up your own collection of Simple Felted Wool Mittens in Lana Cotta Canberra just follow my original, free Simple Felted Wool Mittens Pattern and be sure to use the following materials. -Molly
Materials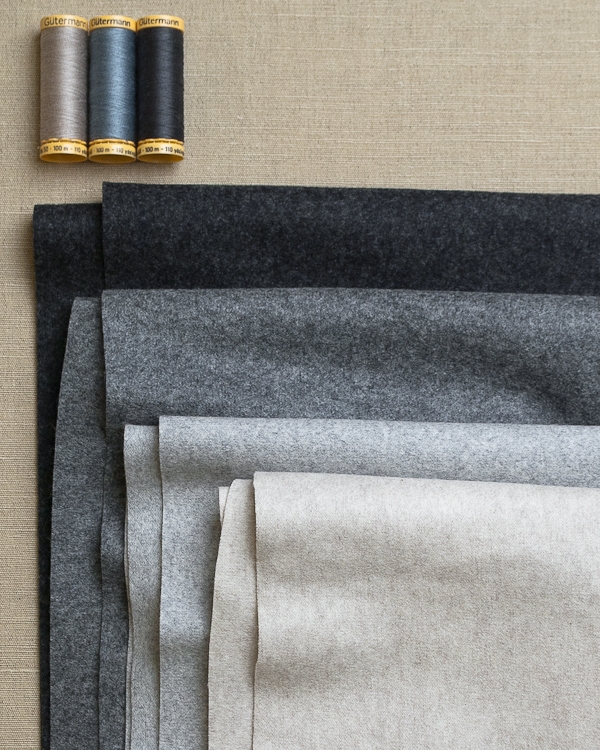 You can make four pairs of Simple Felted Wool Mittens with these materials. Or, if you don't want the palm piece to be a contrasting color, you can omit the ¼ yard of contrasting fabric and still have enough fabric to make four solid pairs of mittens.
A Tip for Cutting the Lana Cotta Canberra
Because this wool is knit before it is felted, you should cut the pattern pieces along the long, straight grain of the knit. This ensures that the stretch of the knit curves nicely around the circumference of your hands. If you cut in the other direction, it is possible to make a pair from a ¼ yard of fabric, but keep in mind that the mittens won't stretch or drape as well.
Pattern
For the full pattern, including step-by-step photos and lots of tips, visit our original Simple Felted Wool Mittens post!