What would you do if you had a Danish grandmother who taught you how to knit when you were five and whose last name was Woolfolk? If you were Kristin Ford, you would grow up to create an extraordinary line of yarn called Woolfolk.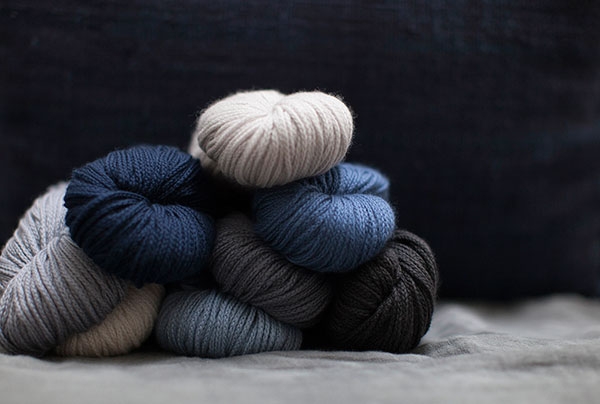 And if you were Kristin Ford, where would you go to source your fiber, presuming you were looking for the world's softest merino? You would go where no hand-knitting yarn company has gone before, to the area of Argentina's Patagonian Grasslands that is under the cooperative management of Ovis 21. With the support of local farmers, breeders and environmentalists, plus The Nature Conservancy and Patagonia Inc, Ovis 21 has worked for over a decade to create a region-wide culture of land stewardship. The goal is simple: the sustainable empowerment of both the land and the people and animals who live on it.
The result is a very special wool trademarked as Ultimate Merino. Expertly bred and humanely treated, Ultimate Merino sheep produce wool with the same micron count (i.e. softness) as cashmere and with a unique cylindrical structure and long flat scales that allow the lustrous fiber to accept dyes with exceptional permanence and depth of color. Ultimate Merino truly is the ultimate in merino.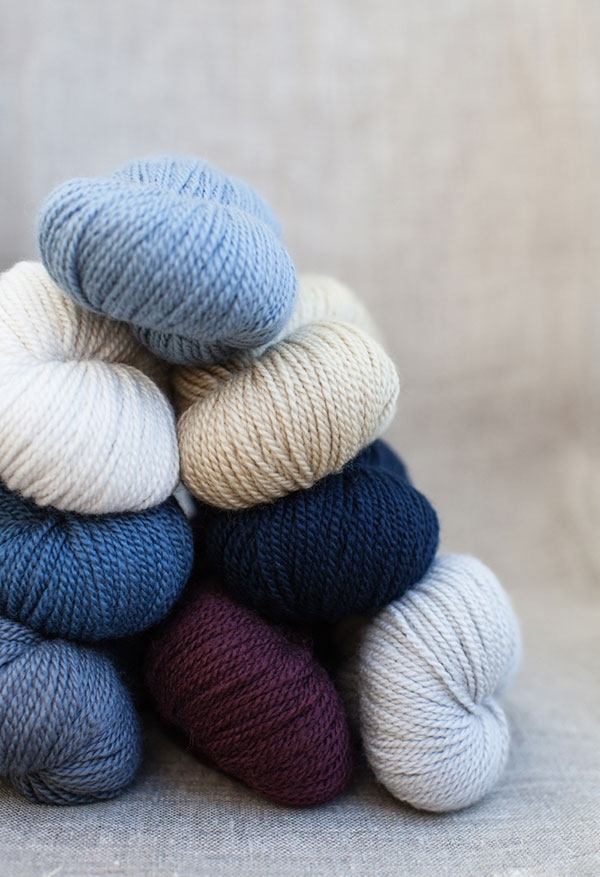 Now, if like Kristin Ford, you had unique access to Ultimate Merino, what yarn would you design? You would create yarns that honor their source, that evoke the beauty and heritage of the land, and you'd name them Tynd and Får.
Tynd, shown above, is a tightly spun fingering weight yarn that knits up into an elegant, lightweight fabric with a smooth finish. And Får, shown in the top picture, is a worsted weight chainette. This treatment creates a bouncy, warm yarn with a whole lot of stitch definition. Both come in a palette reflective of their homeland: earthy, natural and gorgeous.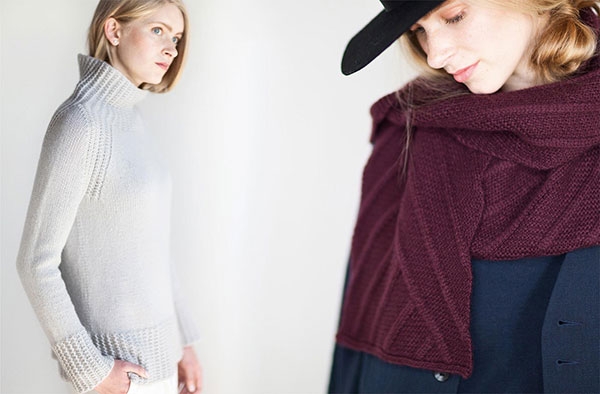 Final question: What would you make with all this stunning yarn? You'd make garments that embrace Woolfolk's entire philosophy, garments with a quiet sophistication, that are clean and minimal, timeless and modern. Woolfolk Patterns are just that, a perfect complement to these very special yarns!
To browse all of Woolfolk's yarns and patterns just click here, and then give thanks to that knitting grandmother from Denmark named Woolfolk!