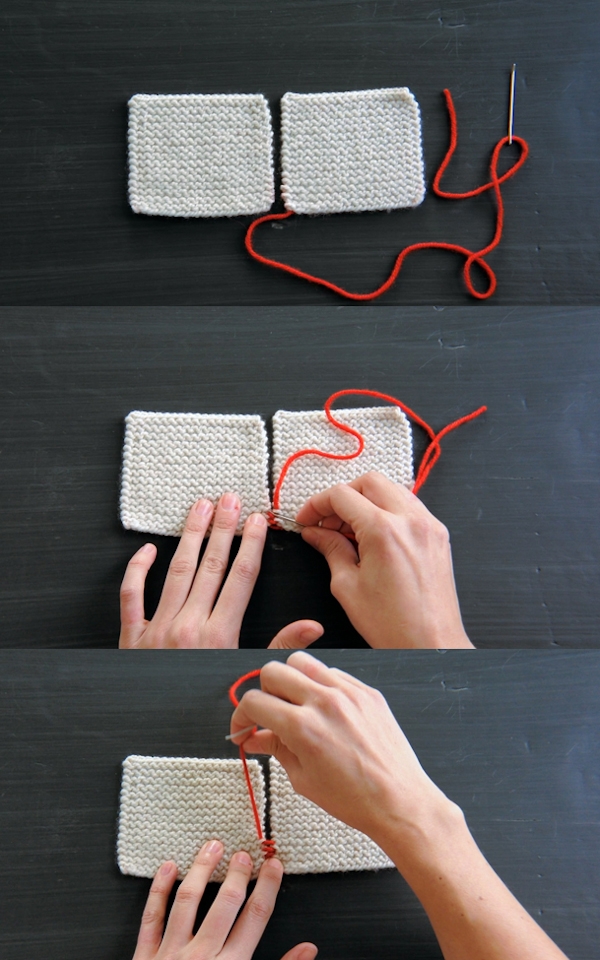 Few things inspire as much dread in a new knitter as finishing techniques. It's such a bummer to put your heart and soul into a sweater or pair of socks only to have it all undone (sometimes literally!) by messy seams. We've been there, and we're here to help!
The latest Purl Soho Video Tutorials cover four basic finishing techniques: Three Needle Bind Off, Seaming Garter Stitch, Mattress Stitch, and Kitchener Stitch. Laura dissects each technique, explaining it step by step. Youll see, once you're walked through the process, finishing techniques aren't scary, and instead of feeling dread, you'll feel confidence, and who knows? Maybe even a little giddy anticipation!
So please visit our Knitting Tutorials Page here to view all of our video and photo tutorials. You'll find these four new videos, plus our previous video tutorials on increases and decreases, including a new and improved Yarn Over video! As always, please let us know if you'd like to see something in particular in the future! And happy finishing!