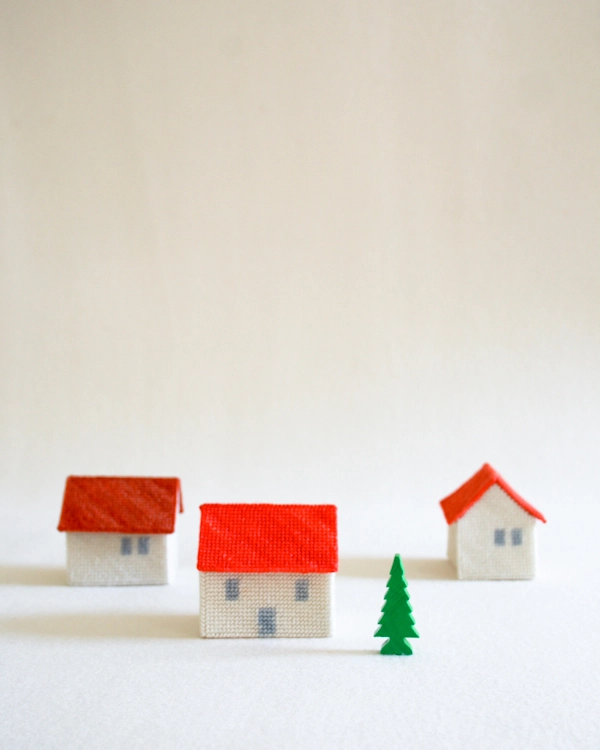 As a child, I was completely obsessed with the Christmas catalogs that would deluge our house every holiday season. I loved everything in them: the big velvet bows and the sparkling ornaments, the reindeer figurines and the dancing Santas. But mostly, I pined for the little winter villages. I would spend hours poring over the pages of small houses and tiny trees, trying to convince my mom that we just really, really HAD to start our own collection. Every year the answer was the same: No.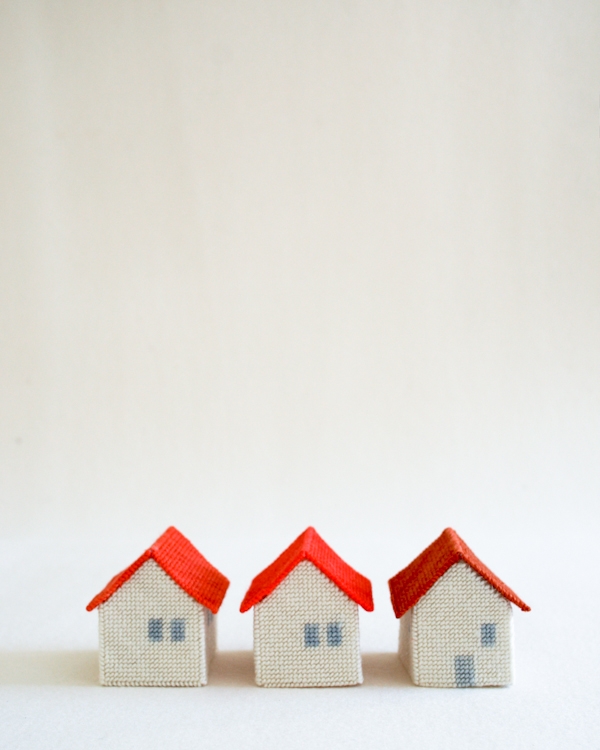 Now that I'm grown, I can see where my mother was coming from. A room full of Christmas chotchke does take quite a commitment, but still, I long for an adorable little winter village! So, this year I decided to fulfill my childhood Christmas wish and started a small town of my own.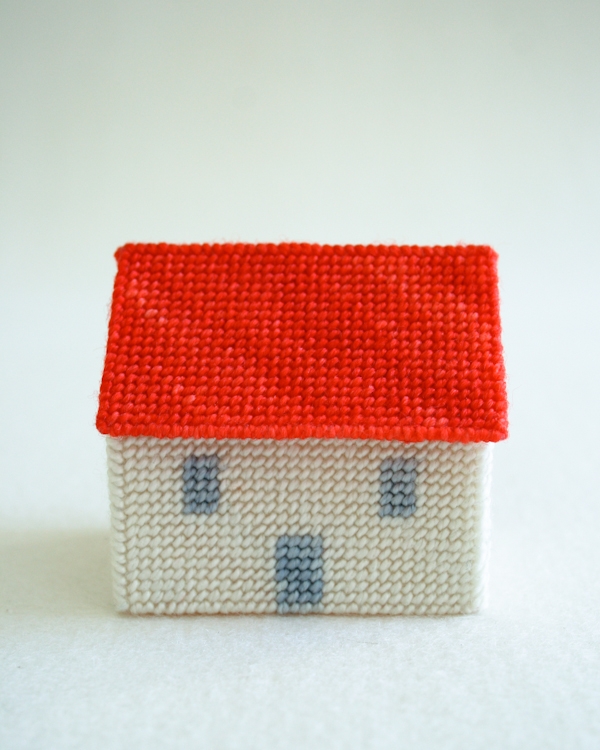 Unlike the ceramic houses that dazzled me with their sparkling lights and glittering snow, the beauty of these small homes is in their simplicity. Made with hand dyed, 100% merino yarn, they are soft, simple and incredibly inviting.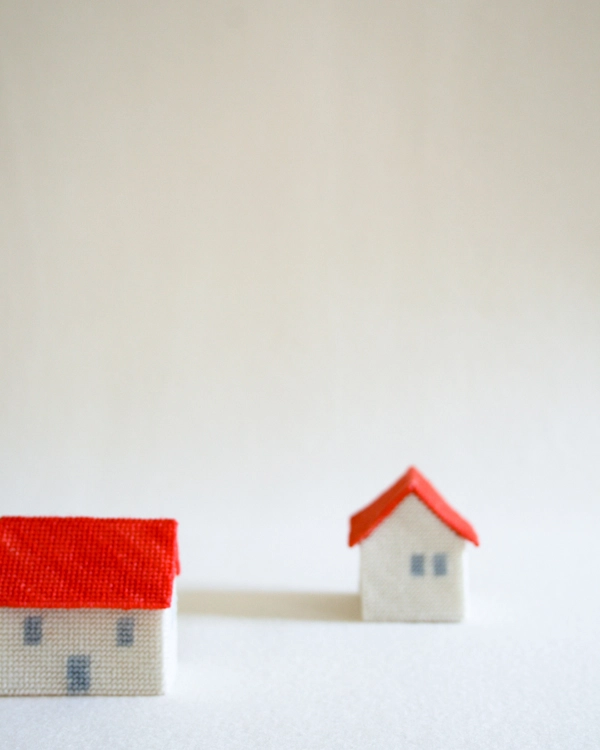 Construct the whole neighborhood with Purl Soho's new Needlepoint Houses Kit. Everything you need to make 3 houses (finished dimensions are 2 1/4 by 1 1/2 by 2 1/2 inches) is included. . . .
100% merino, hand dyed yarn (1 full skein of ecru, and 1 mini skein of gray, rust, dark red and bright red)
Plastic mesh canvas, 14 count
Needlepoint needle, size 22
Sewing needle
Cotton thread
Full-color instructional booklet, including cutting guide
(Please Note: These Kits are no longer available. To purchase the pattern and see the needed supplies, click here!)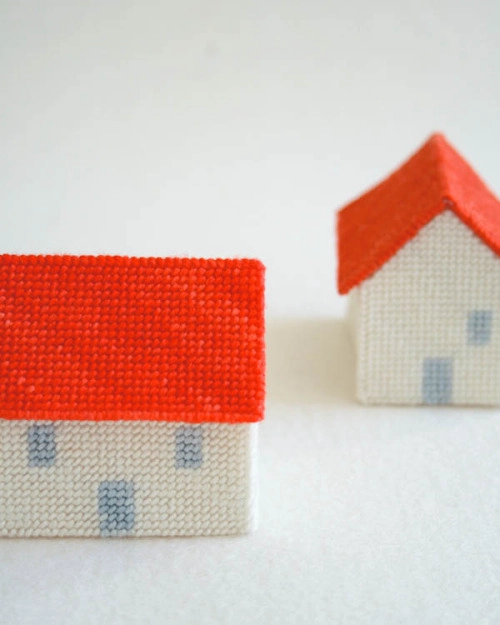 And what I like best about my little trio of homes is that, without all that holiday hoopla, they can stay on display long after the singing Santas and dancing elves have been put away, making me smile all year long! – Corinne